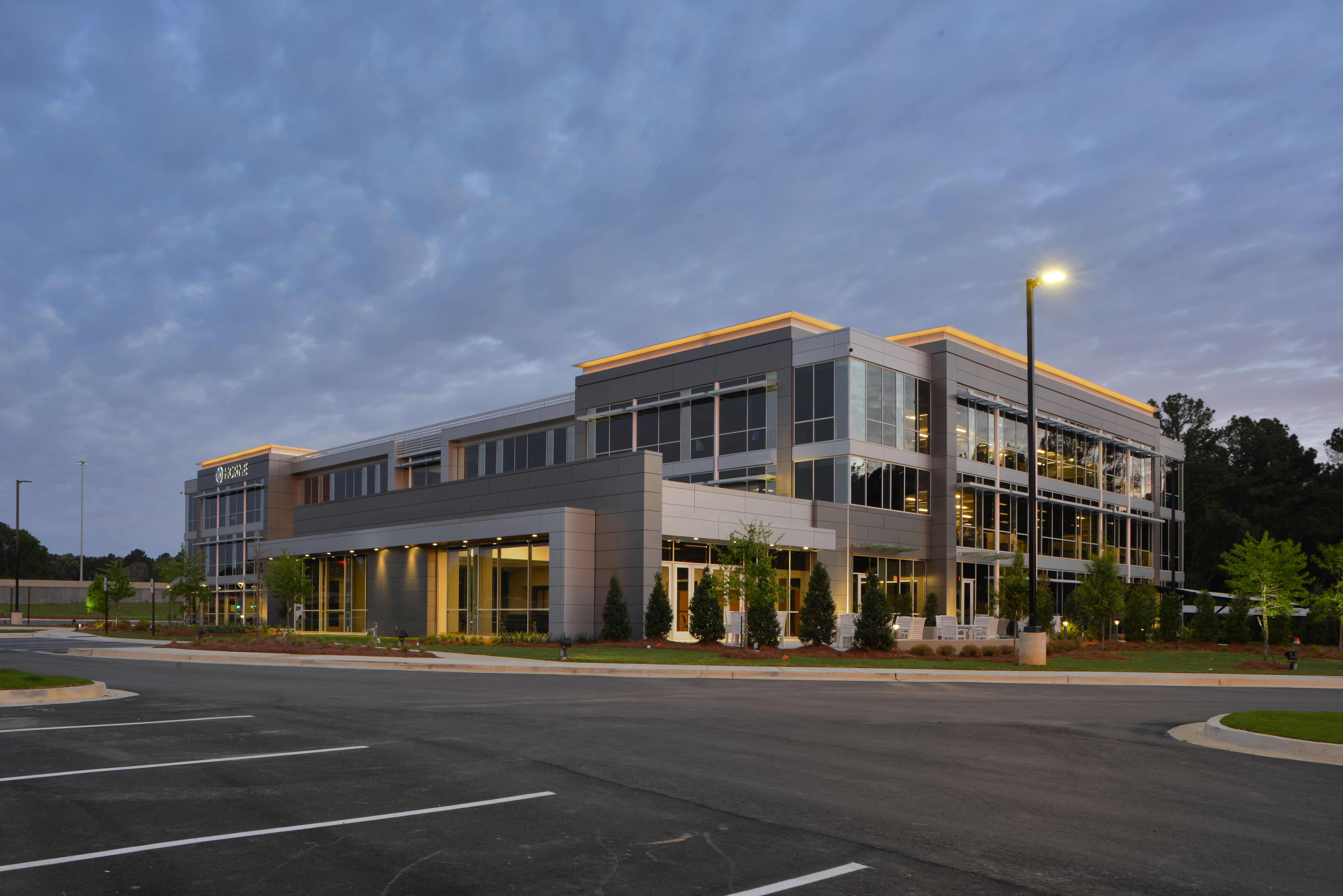 scroll down
Horne Office Building
Information:
95,000

// Owner: The Cress Group // Architect: Dean and Dean Associates/Architects // Construction Type: Interior Finish-out, New
Location: Ridgeland, Mississippi (View Map)
"Your team worked weekends and some holidays to ensure that we caught up the lost time as a result of the tremendous delays from the inclement weather. The quality of the construction of the building is exceptional and your firm made every effort to make sure the expectations of the owners as well as our tenant were met."
- Gary Cress, The Cress Group 
This three-story 95,000 sf Class A office building is situated on 6 acres in Ridgeland, Mississippi. The building has a structural steel frame built on drilled piers. The façade consists of metal panels and aluminum storefront. 
The developer, NLA Ridgeland, and the architect, Dean and Dean/Architects Associates, represent long-term relationships that have proven valuable as White Construction Company has partnered to build in the southeastern United States. Horne, the primary tenant, is a valued new client.
The construction schedule was challenged by very inclimate weather, the second wettest year in Mississippi history. Owner-performed site work was delayed, but WCC resequenced the work around the rain. Nor did the team allow design modifications to delay completion. Despite these unavoidable challenges, the building was substantially completed within two weeks of the initially planned date. 
Mississippi ABC Merit Award