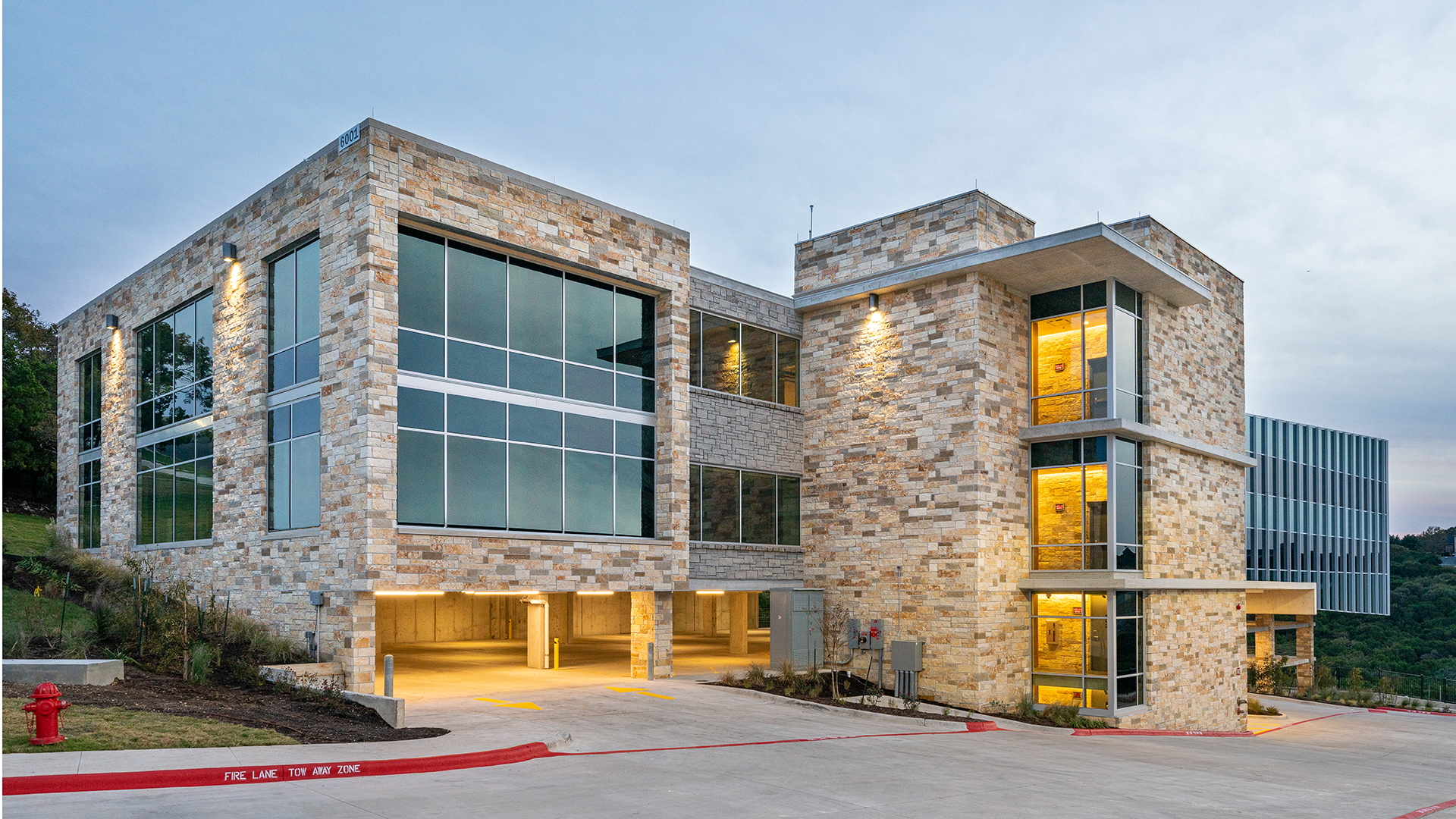 scroll down
Davenport 360
Information:
73,440

// Owner: Davenport 360 LLC // Architect: Studio8 Architects // Construction Type: New
Location: Austin, TX (View Map)
Davenport 360 is a five-story office building and parking garage located on a 3.3 acre site on Loop 360, a scenic highway winding through the hills of west Austin.
White Construction Company has deep roots in the development of this area, having constructed the very first office building, The Presidio, where WCC's Austin headquarters was located for several years.
This core-shell structure has 32,473 sf of office space on two levels and 41,003 sf of parking in three levels below. The building features stone veneer façade and electrochromic glass windows to automatically tint to maximize natural light, reduce heat and glare, and provide unobstructed views of one of the most beautiful areas of Austin.