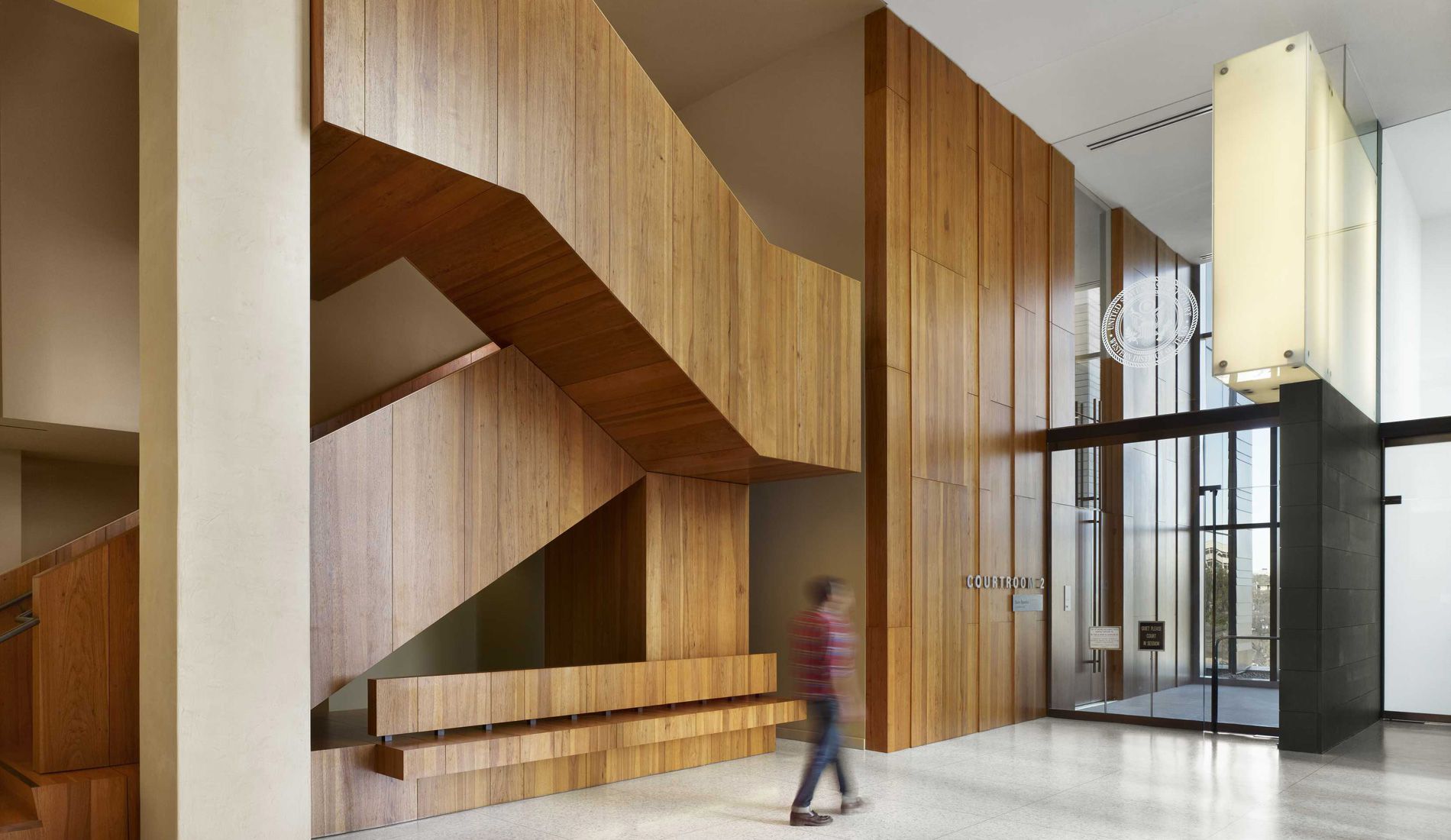 scroll down
U.S. Courthouse Interior - Austin, TX
Information:
252,000 sqft

// Owner: General Services Administration // Architect: Mack Scogin Merrill Elam Architects // Construction Type: New
Location: Austin, TX (View Map)
White Construction Company has been doing business with GSA Region 7 for over 25 years. We have built our relationship on respect, integrity, and trust - aspects that are often hard to find in today's social and business environments. In every case, White Construction has helped GSA accomplish our mission by delivering the best value in real estate to our federal government clients and the American people. We look forward to future opportunities to continue with our great working relationship.
- Tracy Alton Graham, GSA Greater Southwest Region
Central Texas ABC Eagle Award

LEED Silver

GSA Design Excellence Honor Award

Commercial Real Estate Awards Overall Winner