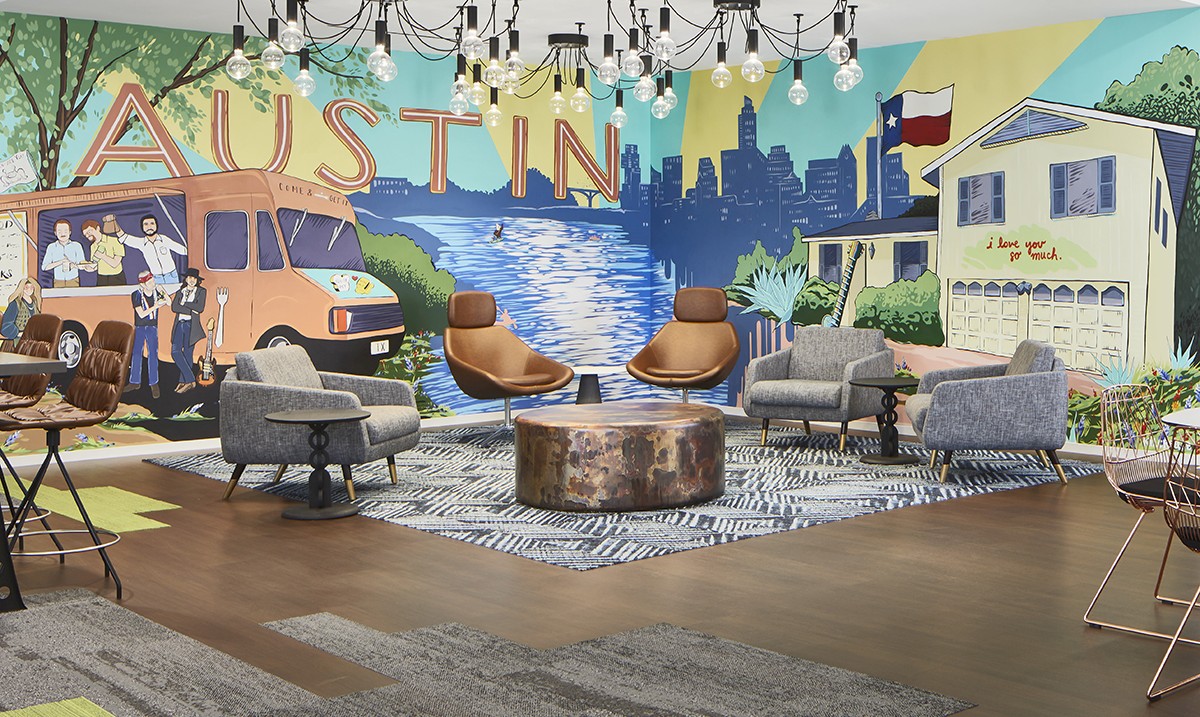 scroll down
National Instruments Café B
Information:
16,030

// Owner: National Instruments // Architect: STG Design // Construction Type: Remodel
Location: Austin, Texas (View Map)
White Construction Company (WCC) has been National Instruments' (NI) "Go-to-Builder" since 1997. This delightful project is one of many WCC has accomplished since then. The project began as a basic renovation of the cafeteria area with modifications to the kitchen, serving, and seating areas, but grew in scope to include restroom renovations. Next came the construction of a small but impressive exhibit space that tells the story of National Instruments' development as a company. This high tech display space portrays NI's beginning through its 40-year timeline. WCC is honored to be part of National instruments' story from its start-up to high tech giant and proud to participate in growing its campus.