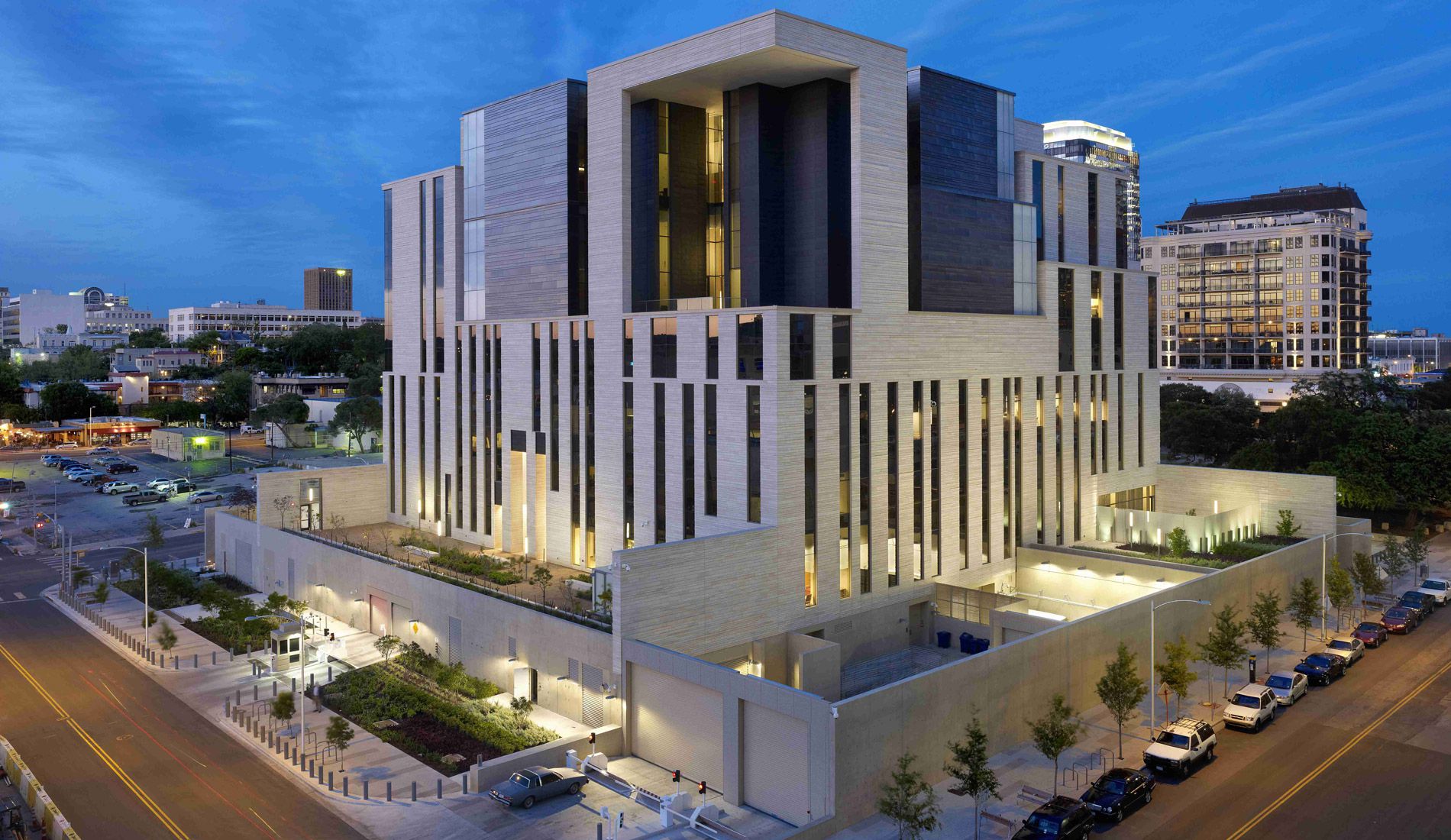 scroll down
U.S. Courthouse - Austin, TX
Information:
252,000 sf

// Owner: General Services Administration // Architect: Mack Scogin Merrill Elam Architects // Construction Type: New
Location: Austin, Texas (View Map)
The nine-story facility—basement, seven levels and penthouse—houses U.S. Federal Judges chambers and eight courtrooms, with expansion for one addition within the existing footprint. It features hardened requirements with perimeter security measures. Additional work incorporated into the project was the extensive relocation of existing utilities.
This unique and high-profile project constructed Austin "Great Streets" improvements that includes widened sidewalks and landscape features, as well as creating a plaza atmosphere on San Antonio Street—all of which visually merges Republic Square Park with the courthouse. The expanse of the project is reflected in its size. The courthouse incorporated an entire downtown city block which greatly restricted lay down and staging areas incorporating "just in time" deliveries for most materials.
Central Texas ABC Eagle Award

LEED Silver

GSA Design Excellence Honor Award

Commercial Real Estate Awards Overall Winner