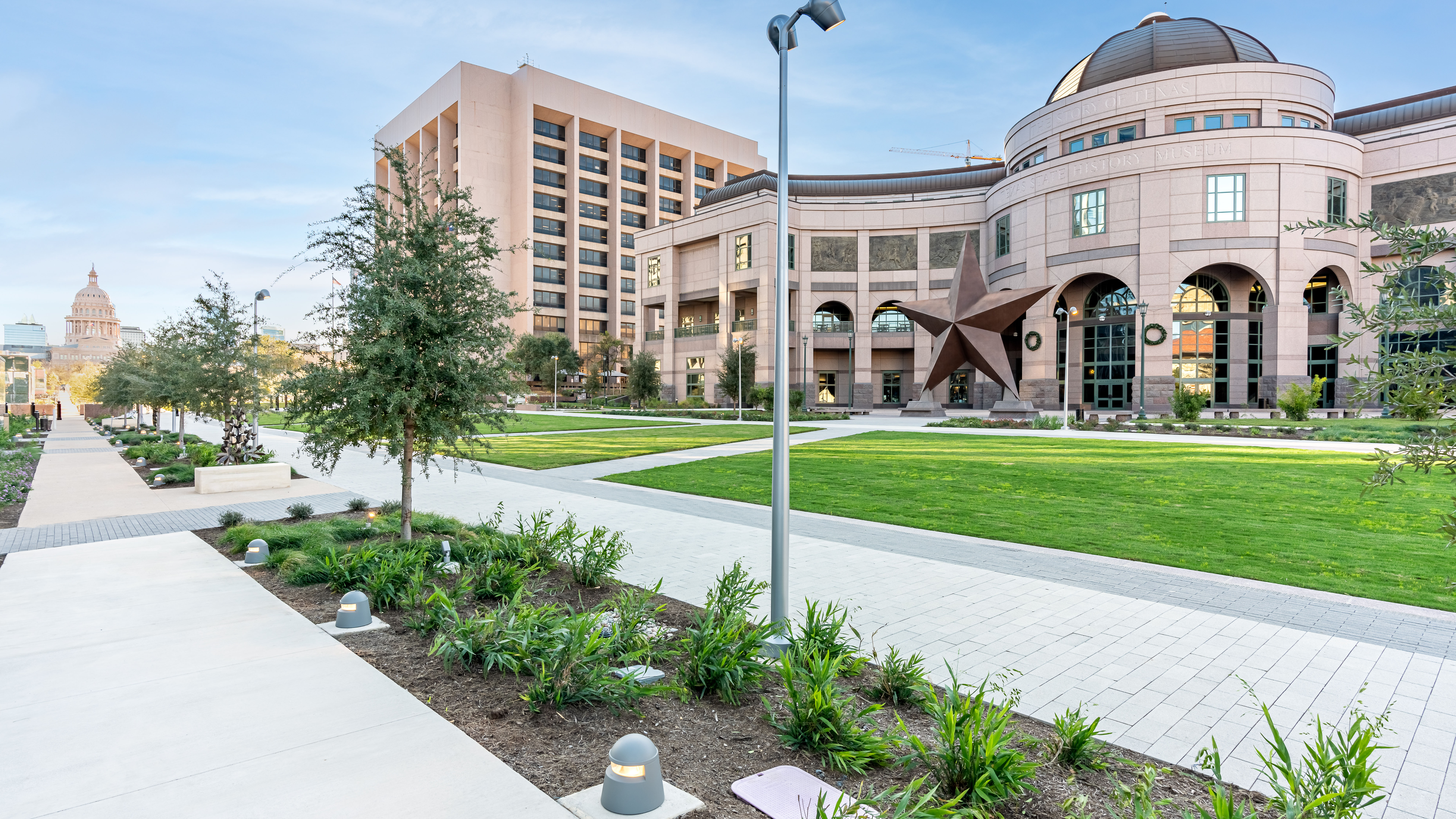 scroll down
Texas Mall and Parking Garage
Information:
1,109,929 sf

// Owner: Texas Facilities Commission // Architect: Master Architect: Page / Southerland Page, Inc. Architect of Record: Kirksey Architecture // Construction Type: New
Location: Austin, Texas (View Map)
In 2016 Texas introduced a Capitol Complex Master Plan to reimagine the state's capitol campus as a destination that would celebrate the Capitol building and centralize all state agencies — characterized by grand civic spaces, shaded pedestrian-friendly streets and connections to the surrounding community.
White Construction was selected to construct a five-level underground parking structure, the top of which is a new pedestrian-oriented Texas Mall. The deepest part of the garage is 70' below the finish grade. The structure is cast-in-place concrete with blindside waterproofing. The 750,000 sf garage provides 2,261 parking spaces.
White Construction built the first of the two new office buildings in the complex simultaneously and as a separate project.
 
Austin Business Journal Commercial Real Estate Award

ULI Impact Award