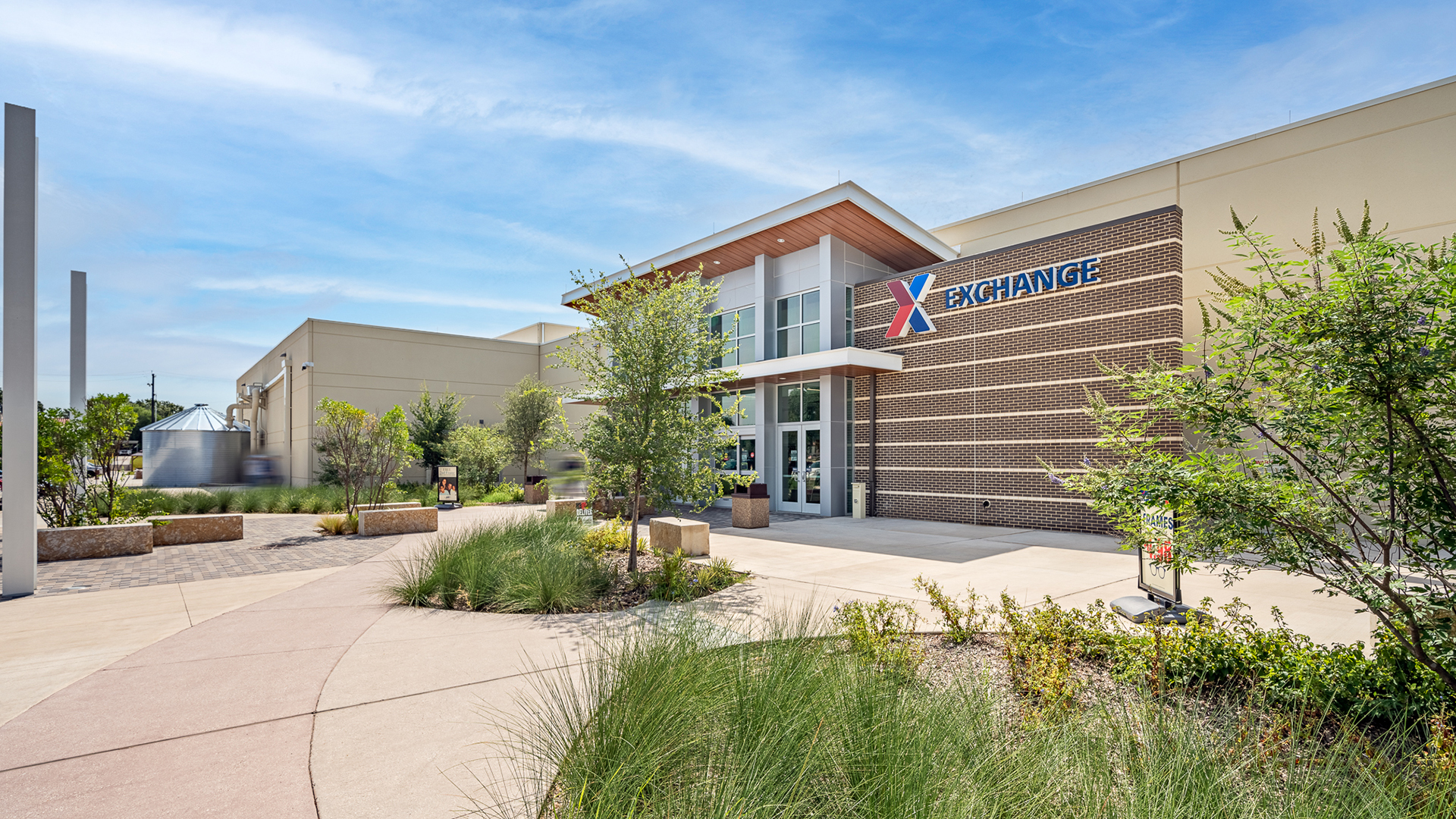 scroll down
Ft. Sam Houston Lifestyle Center
Information:
204,000 sf

// Owner: AAFES // Architect: GFF Architects // Construction Type: New
Location: San Antonio, Texas (View Map)
This new 204,000 sf retail center is on the Ft. Sam Houston Joint Military Base in San Antonio, Texas.
The origins of Ft. Sam Houston go back to 1845 when the Army began constructing a Quartermaster supply depot on 92 acres of land donated by the City of San Antonio. Today, it houses more than 250,000 personnel involved with Ft. Sam Houston Army Base, Lackland Air Force Base, Randolph Air Force Base, and numerous other military installations. 
The center includes the central base exchange and a concession mall with a dental clinic and pharmacy. A food court will offer Starbucks, Freshens, Subway, Charleys, Qboda, and Arby's. The exchange serves 263,000 authorized shoppers.
White Construction Company completed a similar award-winning retail center at Ft. Bliss in El Paso, Texas, in 2011.  We are honored to have had the opportunity to provide the same excellent results on the Ft. Sam Houston project.