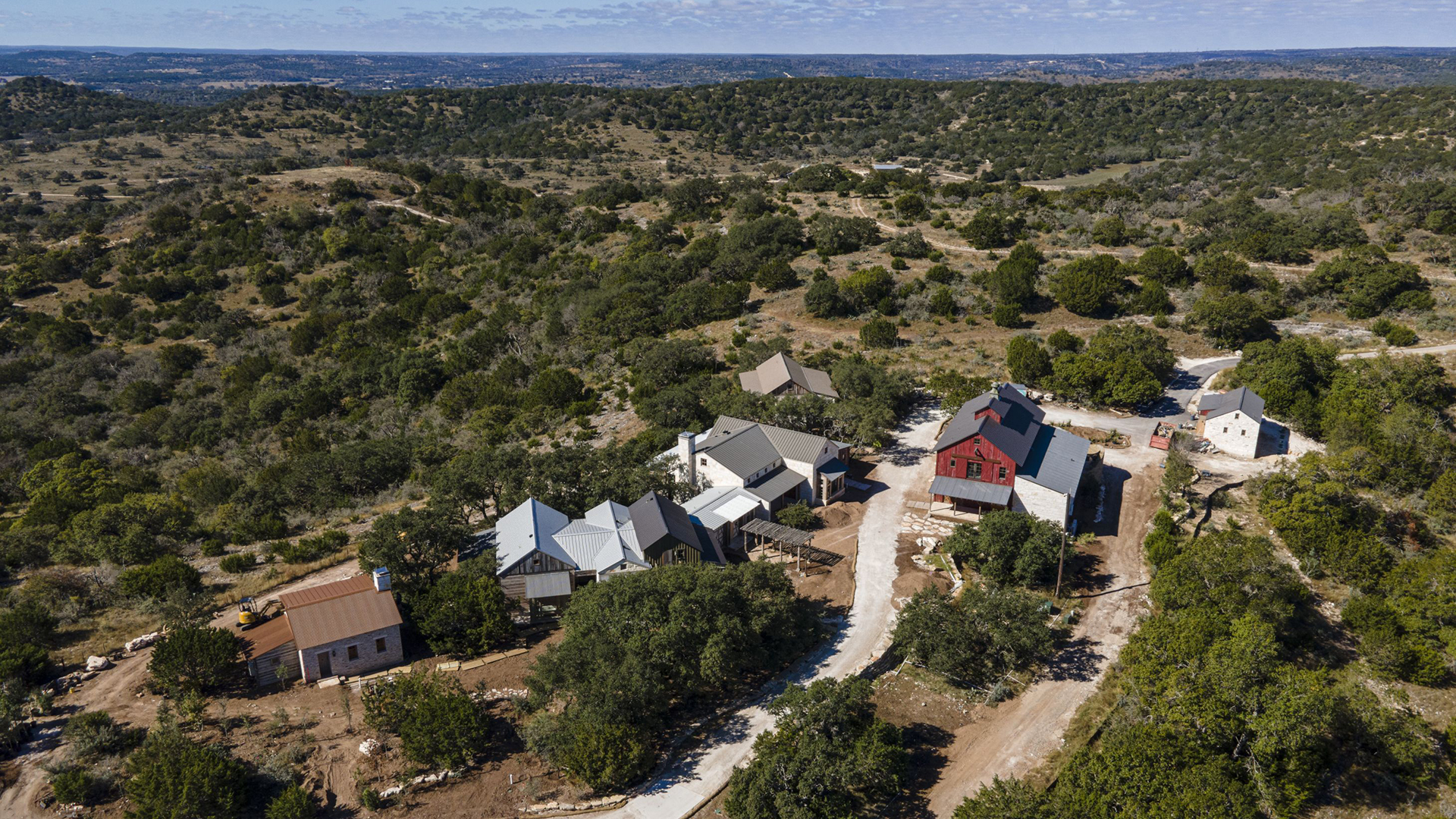 scroll down
Texas Hill Country Residence
Information:
11,800 sf

// Owner: Undisclosed // Architect: Burleson Design Group // Construction Type: New
Location: Kerr County, Texas (View Map)
The expectations were very high, the challenges were numerous. The WCC team did a masterful job to bring it to reality. 

 - Rick Burleson, AIA Project Architect
This residence, constructed in the heart of the beautiful Texas Hill Country, was designed to appear as a century-old homestead.  Materials and amenities were lovingly collected over the course of decades to come together in a labor of love and fulfillment of a dream. Four separate structures totaling 11,800 sf of conditioned space, along with a three-car garage, were constructed on two lots in two subdivisions that backed up to one another. Reclaimed materials were used extensively throughout the project and included reclaimed wall and ceiling finishes, reclaimed interior doors, reclaimed furniture repurposed as vanities, reclaimed light fixtures, and two reclaimed ranges.  
The owner and architect developed the interior designs. The owner played a vital role in ensuring every aspect of the design and construction were completed with reverent attention to historical detail. 
Central Texas ABC Merit Award