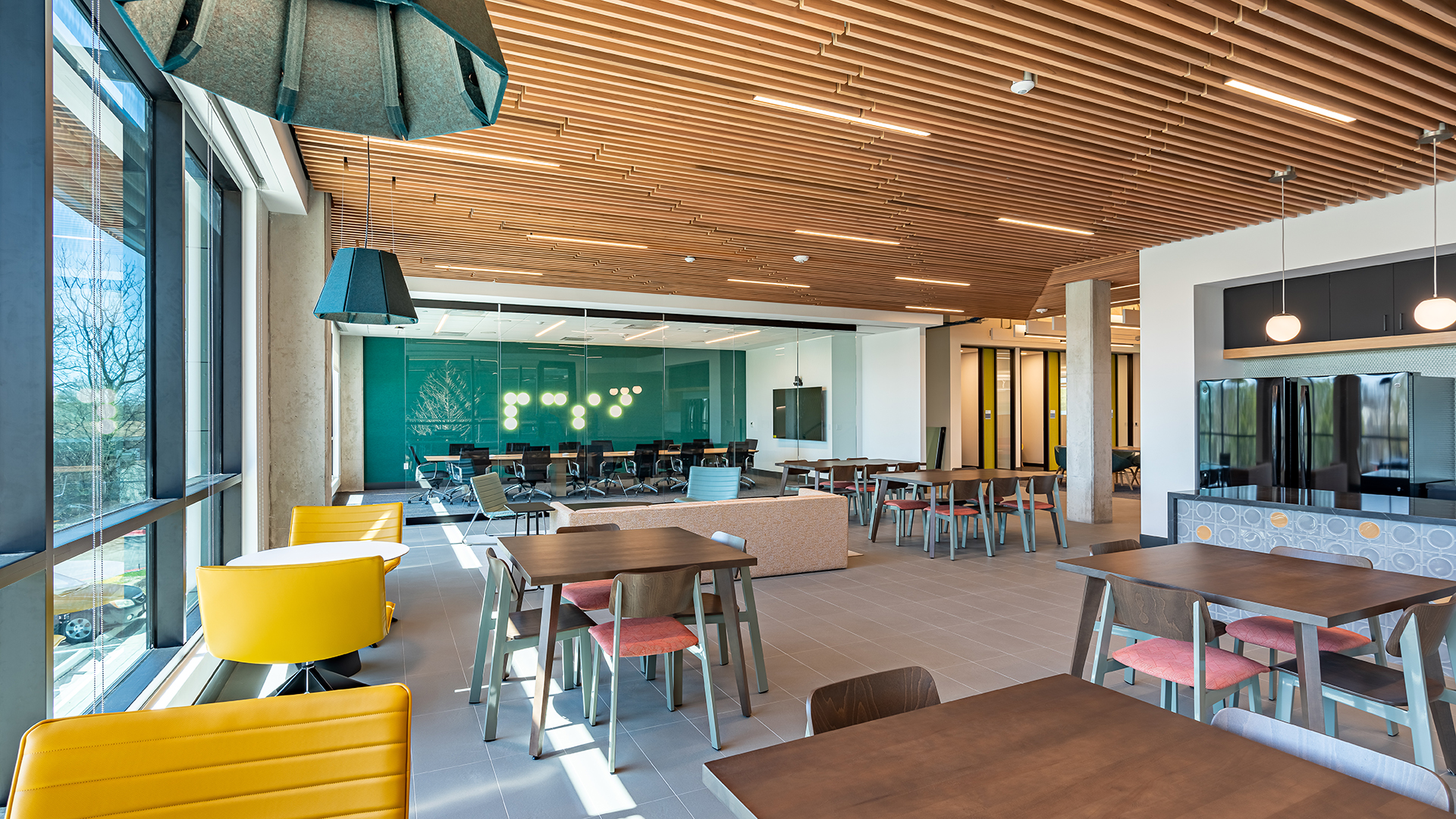 scroll down
PCSI
Information:
33,852 sf

// Owner: Professional Contract Services, Inc. // Architect: Corgan // Construction Type: New
Location: Austin, Texas (View Map)
White Construction Company worked very closely with this non-profit and its design team during preconstruction to arrive at a beautiful new design for its new headquarters office building. 
WCC crews demolished several dated and inadequate buildings on the 12-acre site to make way for new construction. After months of preconstruction services and site preparation, WCC completed rebuilding the beautiful campus in early 2022.
The structure is cast-in-place concrete with some structural steel on the top level. The building skin consists of metal panels, fiber cement panels, EIFS, and sunshades. Solar energy, electric vehicle charging stations, and a rain harvesting system help ready the agency for a bright new future.