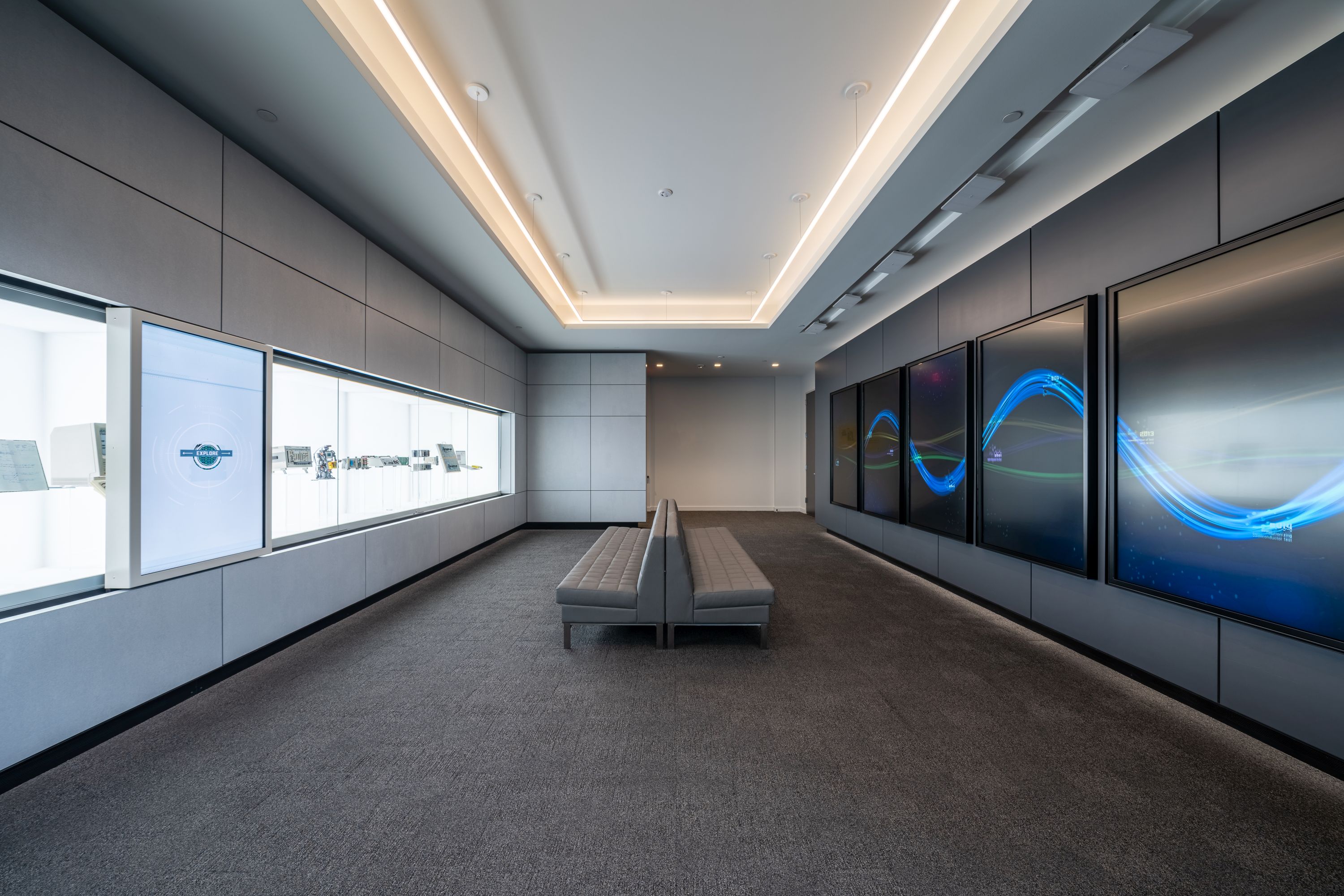 scroll down
NI Founder's Hall
Information:
2,172 sf

// Owner: National Instruments // Architect: STG Design // Construction Type: Interior Finish-out, Renovation
Location: Austin, Texas (View Map)
This is a small project with a BIG story. NI (formerly National Instruments) tells its story in its Founders Hall, where the company and its technologies are put into a sparkling display space with an interactive timeline to explore its 40-year history.
White Construction is proud of National Instruments' growth from a residential garage into a leading high-tech company with a large campus in Austin. Our greatest pride is the trust NI demonstrated by contracting with us to build more than 20 projects on that campus.