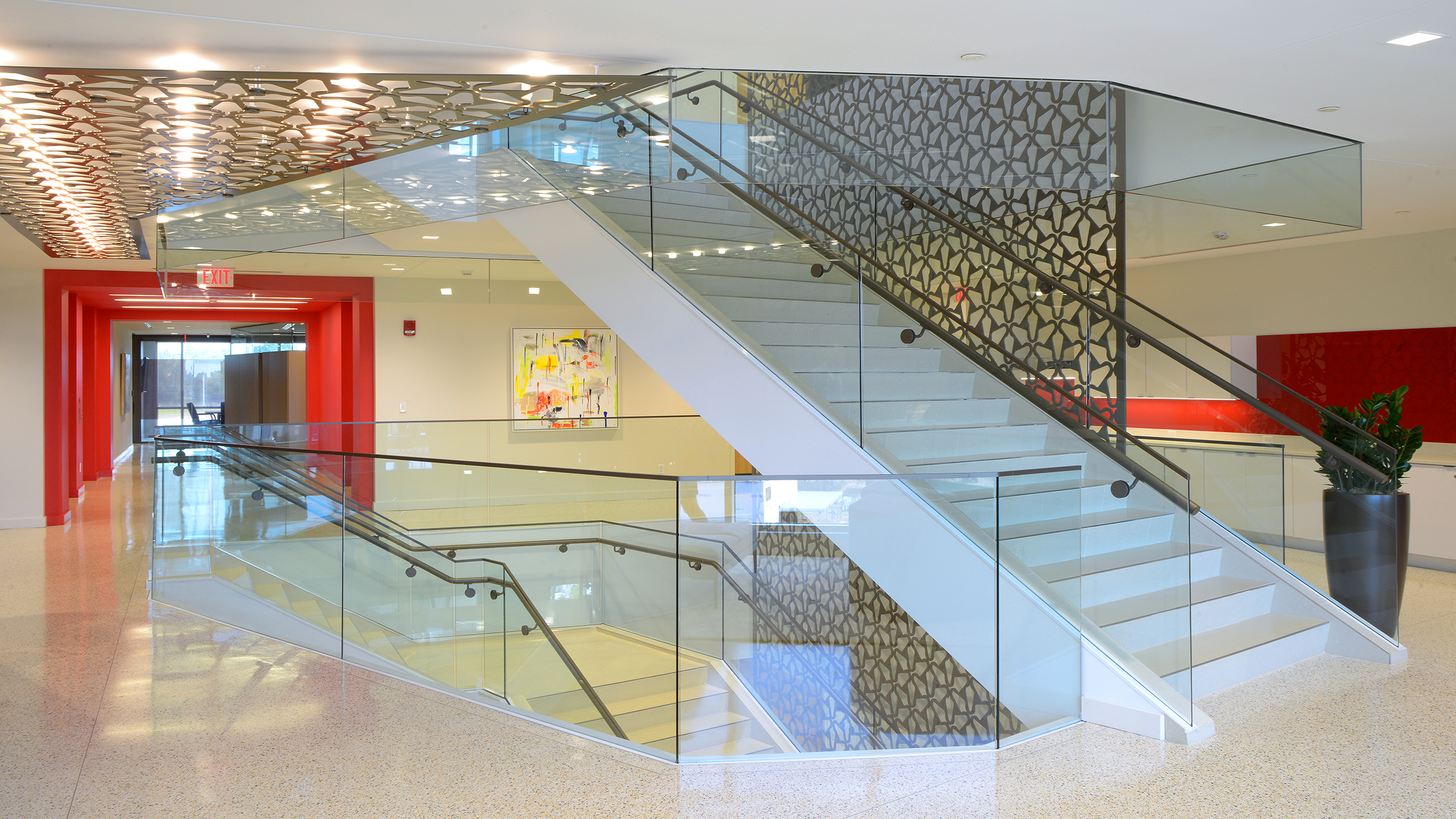 scroll down
Baker Donelson
Information:
68,600 sf

// Owner: Baker Donelson Bearman Caldwell & Berkowitz, PC // Architect: Dean and Dean/Associates Architects // Construction Type: New, Tenant Improvement
Location: Jackson, Mississippi (View Map)
This 70,000 sqft tenant finish-out provided upscale offices and support areas for over 100 attorneys in the Baker, Donelson, Bearman, Caldwell & Berkowitz, PC, law firm.
The project encompassed the third, fourth, and fifth floors of Jackson's newest developments, "The District." The most prominent feature is a spectacular three-story monumental staircase, fitted with custom glass handrails. It is accentuated with a custom fabricated "Magnolia Screen" spanning all three floors and punctuated with dramatic accent lighting. Attorney offices are enclosed by custom colored butt-glazed aluminum storefront systems with laminated specialty glass. A multipurpose room, equipped with a vertical folding operable glass wall and state-of-the-art audio, visual, and lighting control, features high-end catering kitchens and a café. The schedule was organized in phases to accommodate the owners' commitment to vacate their existing space. 
Mississippi ABC Merit Award