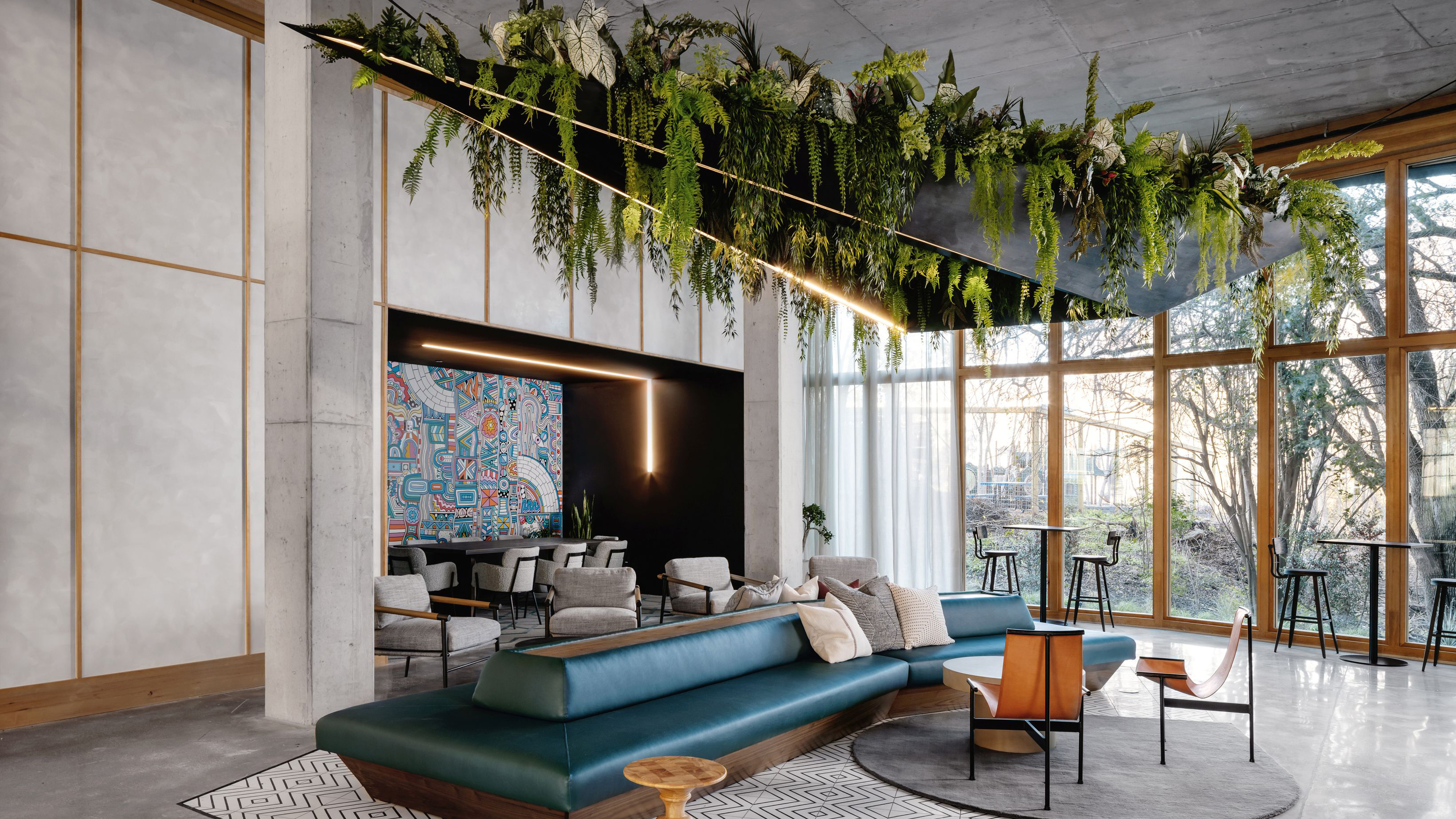 scroll down
Bouldin Creek
Information:
163,887 sf office and 196,156 sf parking garage

// Owner: Unico Properties // Architect: Studio8 Architects and Michael Hsu Office of Architecture // Construction Type: New // Project Type: Office
Location: Austin, Texas (View Map)
Bouldin Creek is so Austin! This high-end office project is in the Boulin Creek Neighborhood...quintessential high-energy "Austin Cool." Situated on a four acre site, the building was designed with respect for the neighborhood context and around magnificent Live Oak trees that lend Austin its character. In an expression of the new work place, outside spaces come inside, with mural art punctuating the morph. An expansive rooftop deck and two acres of green space are part of the contextual design reflecting this seminal neighborhood's heart and soul. The beautiful project, conceived in a collaboration between two of the hottest design firms in town, Bouldin Creek makes White Construction Company very happy to have settled in Austin back in 1981 and carry its legacy of innovation, creativity, and nurturing environment.
Manifold Real Estate and OakPoint Real Estate led local efforts on the ground up development for the partnership.  
Photos: Chase Daniel
LEED Gold