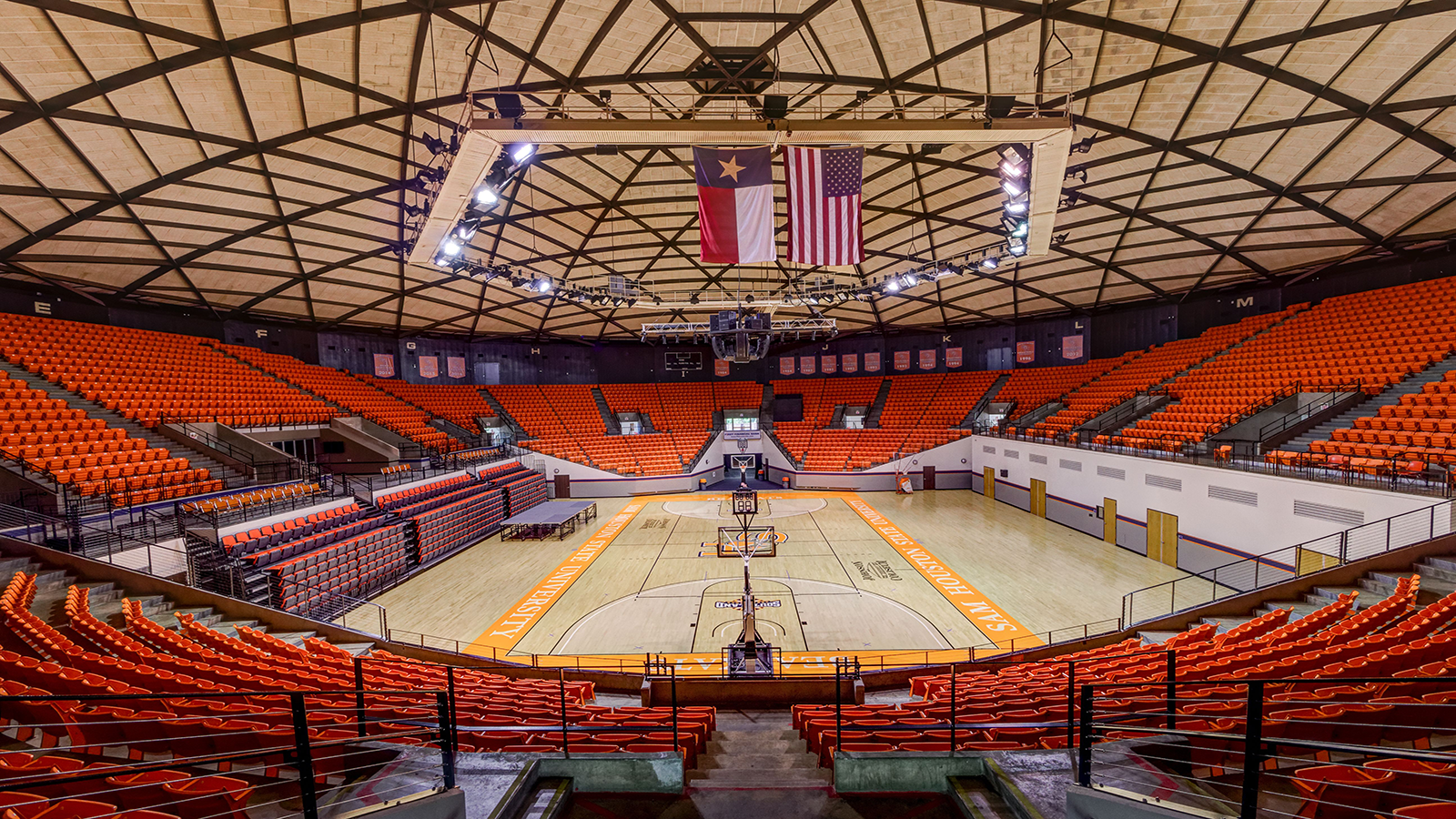 scroll down
Bernard G. Johnson Coliseum Renovation
Information:
90,000 sqft

// Owner: The Texas State University System // Architect: PBK Sports // Construction Type: Remodel, Renovation, Renovation - MEP Systems Upgrade, Restoration
Location: Huntsville, TX (View Map)
Originally built in 1976 the Sam Houston State University, Bernard G. Johnson Coliseum hosts a variety of school and community events in Huntsville, TX. As Construction Manager, WCC helped modernize the landmark structure with significant architectural and mechanical renovations. The WCC construction team participated in programming and design phases of this project and developed conceptual "menu-type" estimates to assist the University and design professionals in determining the most cost effective scopes of work and sequence of construction activities. As the design became more defined, WCC engaged the contracting/vendor community to obtain reliable cost information that informed the decisions made throughout the design phase. Multiple approaches were explored to minimize the cost of HVAC replacement with minimal impact to schedule and cost. As construction economies were realized, money saved was applied to project enhancements such as the NCAA basketball court upgrade.