White Construction Company Selected for NLand Surf Park
June 11, 2015 4:00 pm Back to All News
---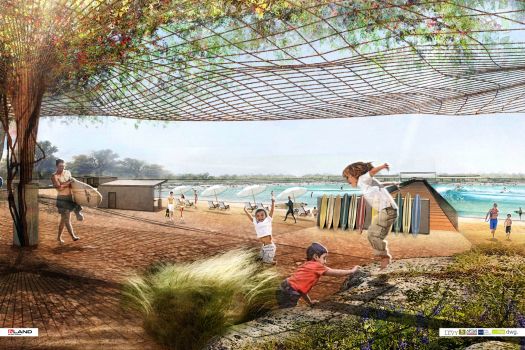 White Construction Company has been chosen to lead construction of the first inland surf park in North America, located in Austin, Texas, near Austin-Bergstrom International Airport. NLand Surf Park will bring the ocean to Central Texas in a lagoon roughly the size of nine football fields with one-foot, four-foot and six-foot perfectly tubing waves every 60 seconds.
 White Construction Company was chosen for its reputation of executing difficult projects on time and doing so while valuing diligence, expertise, quality, safety, integrity and success.
 "White Construction is proud to be part of a team of architects, engineers and visionaries to create a unique experience for people to enjoy," Neel White, CEO, said. "We are ideally suited for sustainable, complex projects like the NLand Surf Park."
 The 160-acre park, scheduled for completion in 2016, will feature 11 surfing areas with four different surfing levels ranging from beginner to professional. After the initial fill, the lagoon will be 100 percent sustainable with rainwater, even in drought conditions.  
"We believe White Construction Company is a key component to bringing our vision to life," said Doug Coors, chief executive officer of NLand Surf Park. "Not only does the company have a proven track record of bringing in complex projects on time, but it runs toward solutions rather than away from problems. With a unique project of this magnitude, this approach will be very important."
Approximately 90 construction craftsmen and professionals will work collaboratively for eight months to create this sustainable and fun venue that will draw surfing fans from throughout Texas, the U.S. and internationally.  
 White Construction Company, founded by Charles N. White in 1971, is an award-winning family-owned business that has successfully completed projects including the Dell Children's Medical Center of Central Texas, the first LEED Platinum hospital in the U.S.; the restoration of the Texas Governor's Mansion; and the new U.S. Courthouse in Austin. The company is now helping to bring the first surf park to North America.
NLand Surf Park, founded by Doug Coors, an engineer and a surfer, will be the only inland surfing destination of its kind in North America for surfers and wave sport enthusiasts from novices to world-class competitors. NLand Surf Park promotes inclusive, competitive and eco-friendly inland wave sports. For more information, please visit www.NLandSurfPark.com.