Texas Facilities Commission Capitol Complex - Underground Parking Garage and Pedestrian Mall
September 1, 2020 7:00 am Back to All News
---
In 2016 Texas introduced a Capitol Complex Master Plan to reimagine the state's capitol campus as a destination that would celebrate the Capitol building and centralize all state agencies — characterized by grand civic spaces, shaded pedestrian-friendly streets and connections to the surrounding community.

White Construction Company (WCC) was selected to construct a five-level underground parking structure, the top of which will become a part of the new pedestrian-oriented Texas Mall. The deepest portion of the garage is 70' below finish grade. The structure is cast-in-place concrete with blindside waterproofing. The 750,000 sf garage will provide 2,261 parking spaces.

WCC is also simultaneously constructing the first of the two new office buildings within the Capitol Complex. Completion is scheduled for Summer 2022.
OWNER:
Texas Facilities Commission
DESIGN TEAM:
Kirksey Architects
MANAGING OFFICE:
Austin, Texas
COMPLETION:
Summer 2022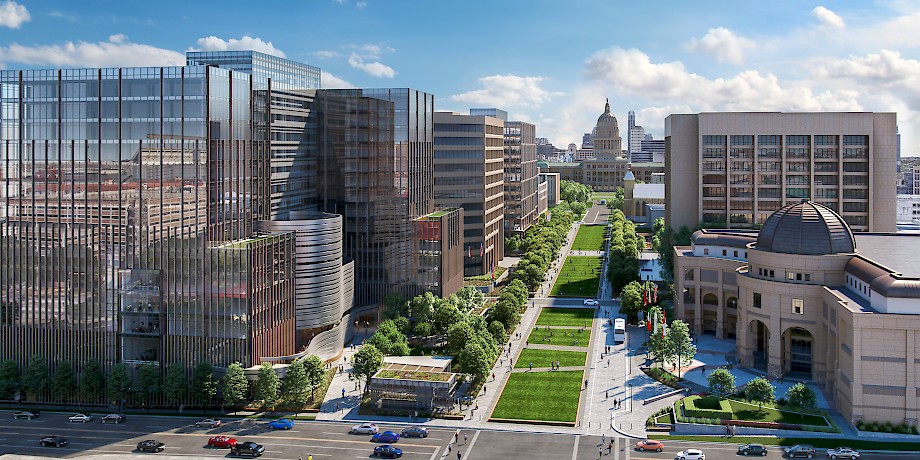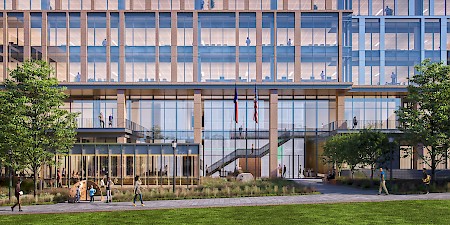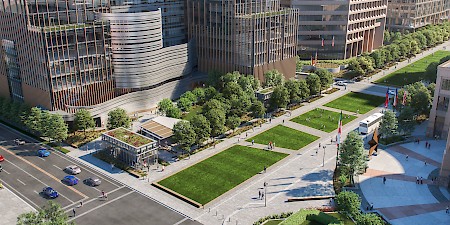 Topping Out Event: August 26, 2021