Ribbon Cutting at Belmont Village
May 1, 2014 12:00 pm Back to All News
---
White Construction's recently completed Belmont Village senior living center in West Lake Hills celebrates with a ribbon-cutting ceremony.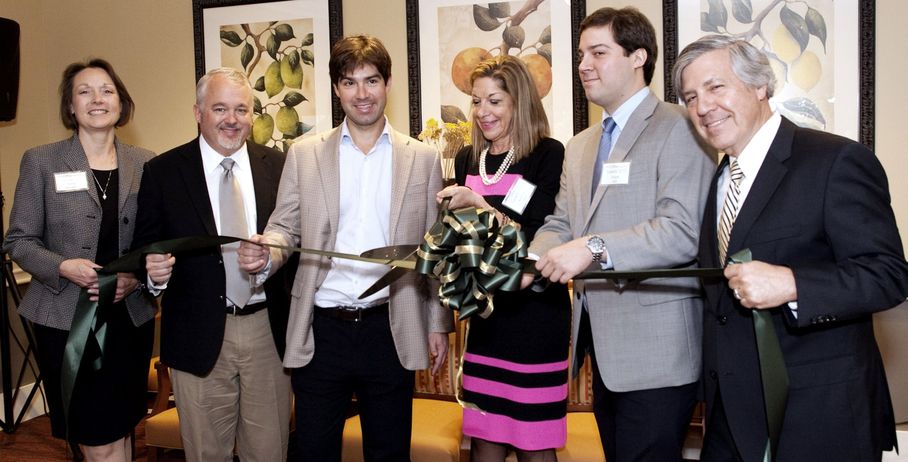 (From left) Belmont Village Executive Director Donna Hermann, West Lake Hills Mayor Dave Claunch, Aron Will, Belmont Village CEO Patricia Will, Adam Will and Ed Will cut the ribbon inside the assisted living center on April 26.
Click on image to read the full article in the Westlake Picayune.