FNC getting new headquarters
August 21, 2014 4:00 pm Back to All News
---
From Mississippi Business Journal: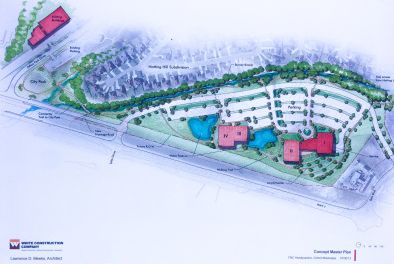 Mortgage technology firm FNC Inc. is in the middle of the design phase of its new headquarters in Oxford, a complex that will not only give the growing company needed space, but also reflect the city of Oxford's vision for large, campus-like environments.
"We have been working on our plans for about three years," said FNC President Glen Evans. "We're not stacked on top of each other now, but we are looking ahead — looking at our growth rate."
FNC's site rests on Highway 7, not far from the firm's current headquarters on Office Park Drive.
Plans are still being finalized, but FNC expects to build a 68,000-square-foot complex on 20-25 acres that will allow room for future growth.
Evans said the new headquarters would probably cost in the $20-million range.
The contractor on the project is Ridgeland-based White Construction Company. STG Design and local architectural firm Howorth & Associates are executing the design work.
For the complete article, see: http://msbusiness.com/blog/2014/08/21/oxfords-fnc-getting-new-headquarters/