Our Refined Look
August 16, 2022 12:00 pm Back to All News
---
White Construction achieved its 50th anniversary in 2021. The firm is very thankful to the clients, partners, subcontractors, employees, and their families who helped White Construction thrive during that time. The firm took time to consider its position in its marketplace and communities at this benchmark. Strategic planning efforts were undertaken to include a comprehensive look within the firm and outside it. 
The planning efforts refined White Construction's Core Purpose: Building Success Together, and Core Values: Safety, Leadership, Teamwork, Trust, and Relationships. Refreshed and poised for growth, the next logical step was to refresh the logo and branding to reflect a renewed commitment to the future.
A new logo establishes a foundation for a refreshed brand anticipated to mark the company's success and growth during the next half-century.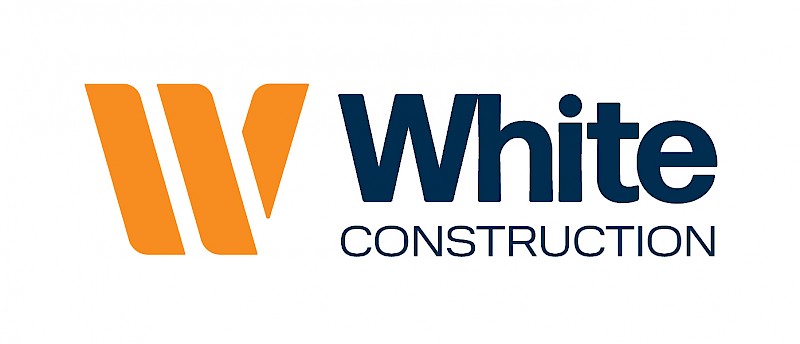 The new look aligns with the refined Core Purpose and Values, reflects on growth momentum, and symbolizes a high sense of quality, humility, approachability, and ambition. White Construction looks forward to Building Success Together in its four markets: Austin, Texas, Houston, Texas, Panama City Beach, Florida, and Ridgeland, Mississippi.  
OUR CELEBRATIONS!
We celebrated our brand refresh rollout in early August with our teammates from all offices. The evening was filled with camaraderie, games, food, refreshments, and rebranded SWAG to celebrate the bright future of White Construction. Take a look at our celebrations below!