Get to Know Our Senior Vice President - Regional Directors
April 18, 2022 12:00 pm Back to All News
---
After fifty successful and gratifying years, White Construction Company (WCC) is poised for growth in its four regional offices. A transformative strategic planning effort brought the firm a new focus: "Building Success Together." WCC's Core Ideology has been refined to articulate attributes that have led to its success: Safety, Leadership, Teamwork, Trust, and Relationships. Recently named Regional Directors will usher the firm into its second half-century:
---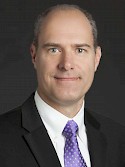 ROB BAUGHER, Senior Vice President – Regional Director
Austin, Texas  
Years in Construction: 32 | Years with WCC: 21
During his 20+ years at WCC, Rob has distinguished himself by managing projects for notable and valued clients WCC continues to work with, including NI (formerly National Instruments) and Brandywine Realty Trust. Whether overseeing construction projects, supervising administrative staff, or working with new clients to implement the dreams for their new facilities, Rob moves from task to task seamlessly with never-faltering good humor. His daily demonstration of honesty, integrity, and dependability gains the respect of clients, subcontractors, and colleagues.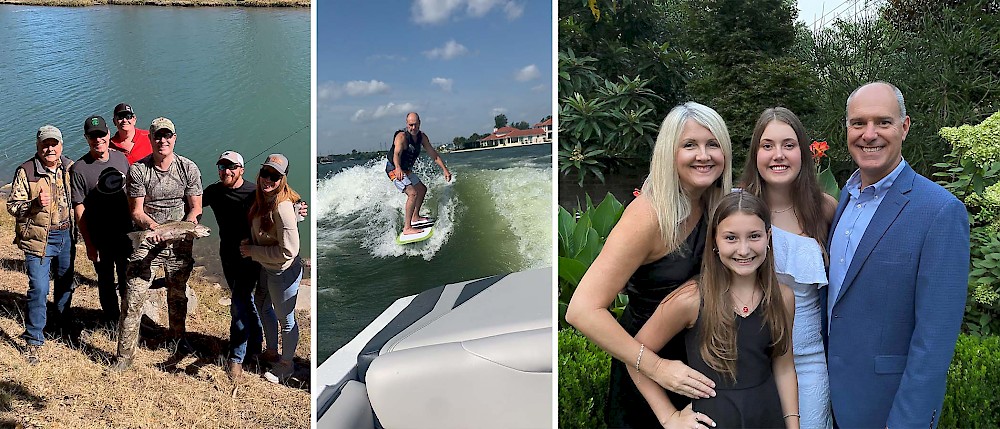 Did you know? 
Outside of work, he enjoys golfing, boating, traveling and spending time with his wife and kids. Rob is also an avid skier. In fact, on a family ski trip to Canada, he suffered from an injury that resulted in an emergency blood transfusion, making half his blood Canadian! He is also a one-person band! Very few people might know about Rob is that he played guitar in a rock band in High School and sang killer backup vocals, especially the "wanted" in Bon Jovi's Wanted Dead or Alive. He can also play the national anthem on the trumpet.
Rob was asked to describe the following in one word:
Yourself - Dependable - We agree! Rob is not only dependable to our staff, clients, and partners; he is dependable to his family and friends. 
White Construction Company – Family - We are a family-owned company that includes a lot of family dynamics. Although we love unconditionally like a family, we always work as a team to challenge one another in a productive and positive environment. 
Where he grew up – Safe - Rob was born in Dallas. Although he's lived in a handful of locations throughout his life, including Houston, Rob has proudly called Austin home for the last 29 years.
Lastly, we asked Rob if he could give a younger him advice, what would it be?  Rob stated, "Network more. I'd tell myself to meet as many people as possible and build deeper relationships within the A/E/C and Real Estate industry." He continued, "I value the relationships I've built and would encourage younger generations to make it a priority. Not only to meet new people but foster those relationships. They are vital, personally and professionally."
"Working at WCC means everything to me. I've been provided so many opportunities here, as I started at the bottom and worked my way up. I couldn't imagine being anywhere else, and I'm super excited about the future of our company." 
-Rob Baugher
---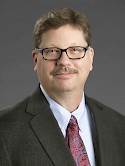 JIM SNYDER, Senior Vice President – Regional Director
Houston, Texas
Years in Construction: 45 | Years with WCC: 8
Jim continues to lead the expansion of WCC's construction services in the Houston area market. He has a steadfast eye for efficiency and cost-saving through a project's life to warranty and long afterward as his clients become his friends. Jim has built numerous significant public and higher education projects across the United States, and he has managed construction for many of WCC's valued clients.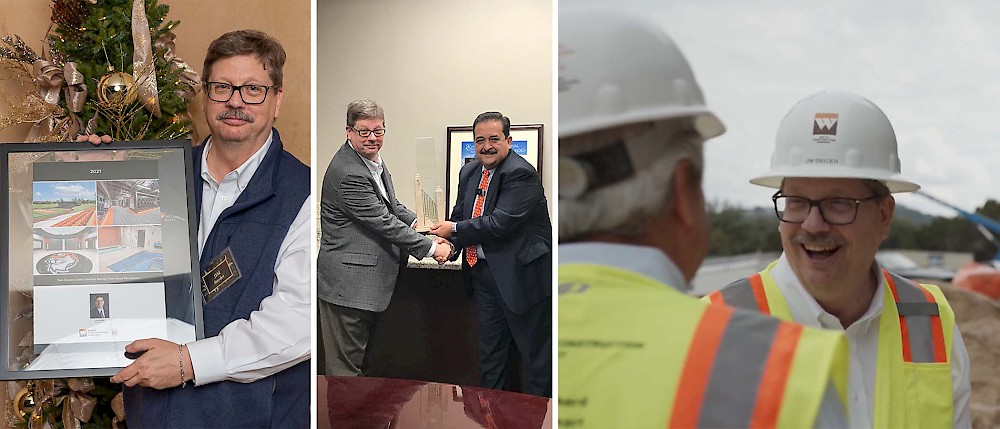 Did you know? 
Jim is a history buff, specifically with Texas history! He comes from a long lineage of history buffs, as his family extends generations back to some of the most prominent records in Texas! For example, his family did the original land surveys for Comal, Guadalupe, and Gonzales counties. His family members were also the first mayor of Seguin and the first sheriff in Gonzales county. Jim also has an ancestor who died at the Alamo, and his family bible is in the Alamo Museum. Not only does he hail from these incredible histories, his great Grandfather, precisely five generations back, was in the Meir Expedition, and he has a famous letter he wrote from the Mexican prison. Suppose you're curious, Google Ezekiel Smith Meir Expedition. He also enjoys traveling, stamp collecting, spending time with his family, and music. His enjoyment of music is also present in his ability to play the oboe and the saxophone, and Jim is pretty talented! He was the President of his high school's band his senior year, where he received the John Phillips Sousa Award. Music was one passion he passed down to his son, a classical bassoonist. He also went to Shiner High School but doesn't like Shiner beer! Even after all of this, something else you might not know about Jim is he used to have his pilot's license and used to fly a lot!
We asked Jim to describe the following in one word:
Yourself – Happy - We agree with this adjective! Jim is one of the happiest people, and he brings a high level of positivity to any room.
White Construction Company – Integrity - Jim moved to White Construction Company later in his career. His experience and personality are cohesive with White Construction Company's culture. 
Construction – Historic- Being a history enthusiast, this is no surprise! Jim has a point, though. Every construction project allows you to create your place in history. 
Lastly, we asked Jim if he could give a younger him advice, what would it be?  Jim stated, "Stay the course." He Elaborated, "Don't move around a lot. Loyalty pays dividends in the long run."
---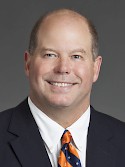 John Wilke, Senior Vice President – Regional Director
Ridgeland, Mississippi
Years in Construction: 39+ | Years with WCC: 25+
The former Vice President has a robust portfolio of the building type, having overseen the construction of twenty significant correctional facilities in the south-central and southeastern United States. In addition to his focus on correctional facilities, John has substantial experience building hospitality, manufacturing, automotive, and corporate facilities. Whether he is building a government facility, high-rise hotel, casino, prison, corporate office building, or a church, John embodies a strong work ethic backed by solid years of experience.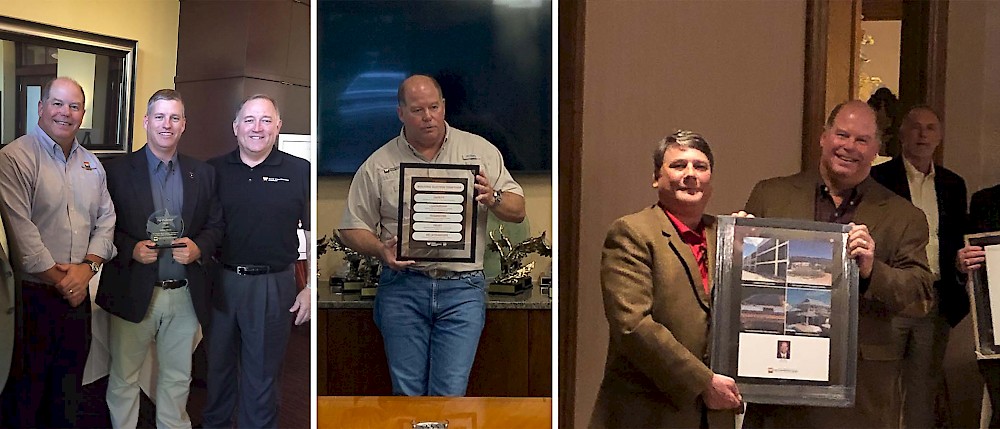 Did you know? 
When John isn't working, he spends the remainder of his time with his family and spending time outdoors.
We asked John to describe the following in one word:
White Construction Company - Teamwork - As a tenured employee, John exudes the culture of White Construction Company. As a core value, Teamwork to us is respectfully working together to listen, learn, and grow. 
Construction - Communication - John has spent the last two decades building the longest-standing relationships with the most influential partners due to his communication skills. 
Lastly, we asked John if he could give a younger him advice, what would it be?  John stated, "Loyalty goes a long way." He Elaborated, "Keep up with your friends, family, and business associates."
---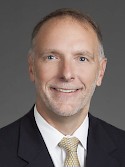 Chad Pippin, Senior Vice President – Regional Director
Panama City Beach, Florida
Years in Construction: 39+ | Years with WCC: 16+
Chad is an industry veteran with a wealth of knowledge derived from his formal education and decades of hands-on experience in all aspects of construction. He moved through his craft as superintendent, estimator, senior project manager, and Vice President of Operations. When the opportunity to expand our offices to Florida presented itself, no one was better suited to take the lead. Chad and his family relocated to sunny Panama City Beach, Florida, to lead WCC through this growth.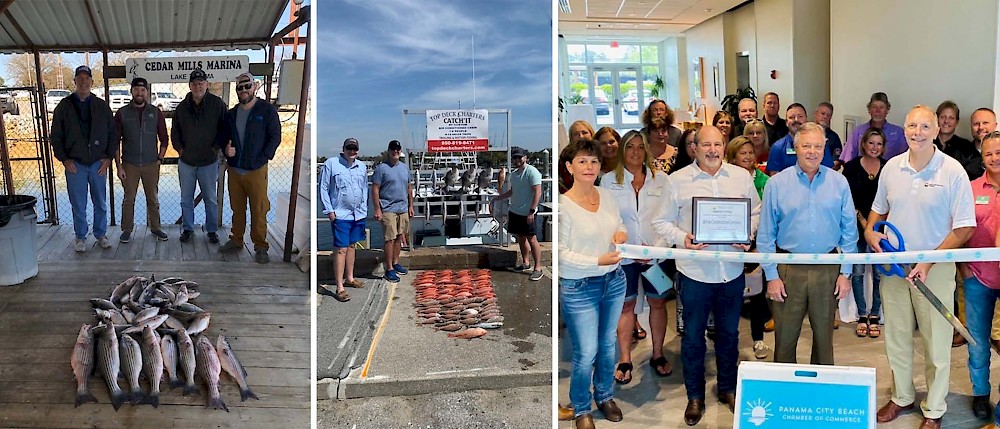 Did you know? 
Chad enjoys fishing, golfing, and chasing his three grandkids outside of work. And something you might not have known about Chad is when he was growing up he spent several years at Loring Air Force Base in Maine at the end of the Vietnam War. His father worked on the AFB as a civilian. Loring AFB is located in the furthest northern corner of Maine, for those who are unfamiliar. It is the closest Air Force base on the east coast to Europe. 
We asked Chad to describe the following in one word:
Yourself – Trustworthy - We couldn't agree more! Chad has proved his trustworthiness over his tenure at White Construction Company. His colleagues agree, but many of the clients Chad has worked with continue to work with him and White Construction Company. 
White Construction Company – Honest - Our clients' trust in our organization stems from the honesty and transparency we provide. From our sound advice and accuracy during budget development to communicating challenges or unforeseen issues on a project. Our team's honesty is a differentiator.
Construction – Rewarding - Chad has completed more than 30 projects in his tenure at White Construction; more than 10 with repeat clients. Like making your mark on history, construction is advantageous to see the happiness and satisfaction of your clients and partners. 
Lastly, we asked Chad if he could give a younger him advice, what would it be?  Chad stated, "The grass is not always greener on the other side." He continued, "While there are similar challenges in the construction industry with any company, the most important factor is the people you work with day in and day out."
"I can count on the fact that we (White Construction Company) will always 'do the right thing'."
-Chad Pippin
---
WCC is thrilled to promote our exceptional leaders as we head into the next 50 years!