Get to Know Our Vice Presidents and Directors
June 27, 2022 12:00 pm Back to All News
---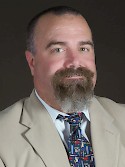 NEAL MOON, Vice President
Austin, Texas  
Years in Construction: 27 | Years with WCC: 6+
Neal was "born and bred" into the construction industry. His education and training in construction were inspired by his father, a safety director with various major construction companies. He joined WCC as a Senior Project Manager and was soon promoted to Project Executive and then Vice President. Neal earned his leadership role in the firm by virtue of his exemplary professional attitude, extensive network within the construction industry, and unfaltering presentation of WCC values. Neal graduated from Texas A&M University with a Bachelor of Science in Construction Management and went on to complete a Master of Science in Construction Management at Arizona State University.

Did you know? 
Neal enjoys experimenting and brewing his own beers at home. His claim to fame (in his neighborhood) has been his Lemon Drop IPA. Although not every experiment can be successful. His disaster batch was on his third beer where his mash stuck, and he created 2% beer. When he's not brewing at home, he and his wife enjoy visiting local breweries in College Station, Texas. Before the pandemic closed their doors for good, their favorite local spot was the New Republic. He also loves cars and enjoys spending his free time working on vehicles. Something you might not know about Neal is he married his high school sweetheart, he will always nerd out when discussing motorcycles, and a fun fact is he used to race Motorcross and he was a part of his alma mater's, Texas A&M, Cycling Team.
We asked Neal to describe the following in one word:
Yourself – Driven – Since joining WCC, Neal has proven his drive. He's earned three leadership positions at WCC in just six years. With his continual proof of knowledge coupled with a little determination; he can accomplish anything. His grandparents' guidance and hard work were what pushed Neal to succeed.
White Construction Company – Family – WCC has created a family and team environment that was reminiscent of the first company Neal worked for where team members were important and contributed to the success of the company. We lean on one another during the hard times and support like a family but promote growth and celebrate successes like a team.
Construction – Fun – Construction can be described as challenging, complex, and critical, but also fun! Neal appreciated the camaraderie of his teams. You must be able to laugh while going through the daily grind! 
Where You Grew Up – Country – Neal was born outside of New Orleans, moved to Austin at the age of five, and then to Burleson in middle school. He can describe all areas where he grew up as country and remote.
Lastly, we asked Neal what he enjoys about overseeing the Historic Restoration and Public markets. He stated, "Historic Restoration is complex and highly unique to each project." He continued, "Alongside Public work, there is a chance that my grandkids will be able to see the mark I have made on our communities."
Notable Projects: Texas Facilities Commission Capitol Complex Barbara Jordan Building and Texas Mall
Current Market Focus: Historic Restoration and Public
Contact: nealm@whiteconst.com, (512) 583-9210
"Be honest…If you are telling the truth, there is no 'story' to tell. It is simple, always tell the truth."
-Neal Moon
---
Join us every month for the remainder of 2022 as we continue introducing our Vice Presidents and Directors!