Mark Alvarez Named 2013 Safety Professional of the Year
October 9, 2013 4:15 pm Back to All News
---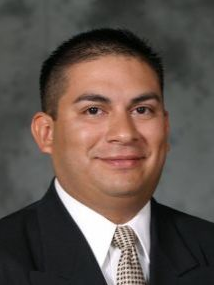 Mark Alvarez has served as the Regional Safety Manager for White Construction Company's (WCC) Ridgeland, MS, office since 2008. His interactive style of safety management helps a worker to not only understand the requirements but helps them understand why each safety rule is important. Since Mark's arrival in Mississippi, the number of injuries and liability claims has been reduced by 60%. WCC recently achieved 1 million man hours without a lost time accident. During this time, there has not been a single first aid case in Mississippi.
Mark's credentials are impressive—certified Crane Practical Examiner, OSHA 10- and 30-hour instructor, SWPPP inspector and bilingual in Spanish/English. He instituted a tracking system in which all violations from every project are recorded. Based on this information, Mark can track trends developing by project, superintendent or company-wide. In addition, he anticipates upcoming activities on the schedule and helps superintendents pre-plan so the project is prepared to work safely.
Mark makes an extra effort to go above and beyond to promote safety in the workplace and at home by initiating after-hours safety programs, including family night CPR classes for friends and family members of WCC employees. He personally cooks and serves BBQ for large project safety celebrations. Mark's passion for the worker, the project, and the company are the reason he has helped everyone involved see his contribution as vital to the ongoing safety and operational success of WCC.
Years with WCC as Regional Safety Manager:  5 years
Number of first-aid cases:  0
Number of injuries/liability claimes:  Reduced by 60% since his arrival
Certifications/Credentials:
Certified Crane Practical Examiner
OSHA 10- and 30-hour Instructor
SWPPP Inspector
Bilingual in Spanish and English