An award-winning project for White Construction Company!
April 7, 2015 4:00 pm Back to All News
---
The Association for Retail Environments (A.R.E.) announced 68 awards on March 24, 2015 during a ceremony at the Four Seasons Hotel Ballroom in Las Vegas, honoring all aspects of retail design from around the world. White Construction Company was the general contractor for two awards! Congratulations to a great project team!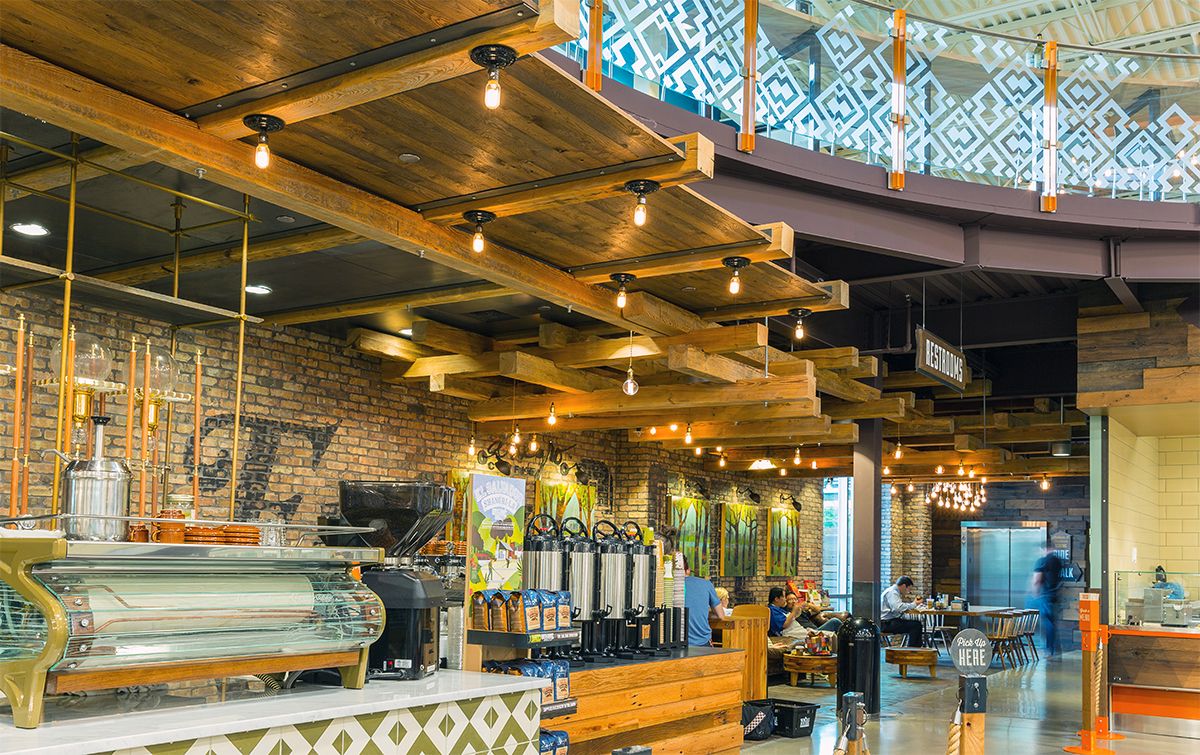 Winning a 2015 A.R.E. Silver Design Award for "Supermarket/Grocery Store":
 Whole Foods Market
The Domain, Austin Texas
"Earthy materials and quirky elements create a 'rustic steampunk' vibe. Departments are differentiated by overhead elements, colors, and materials. Customers can enjoy a beer at The Draft Shack or take it with them while shopping. Edison bulbs drop randomly through wood beams over the coffee bar, which features comfortable seating. On the mezzanine, guests can relax on indoor seating or exterior rocking chairs. Outside is a playground, adult game space, a stage, beer garden seating, fire pits, and bike repair stations."
 Architect, Architect of Record, Design, Electrical/Lighting, Engineering CTA Architects, Austin, TX
Consultant Austin Energy Green Building, Austin, TX
Fixture Contractor, HVAC, Project Management, Refrigeration Engineering CTA Architects, Austin, TX
General Contracting White Construction, Austin, TX
Green Power Freedom Solar Power, Austin, TX
Photography Tom DiMatteo Photography, Austin, TX
Retailer Whole Foods Market, Austin, TX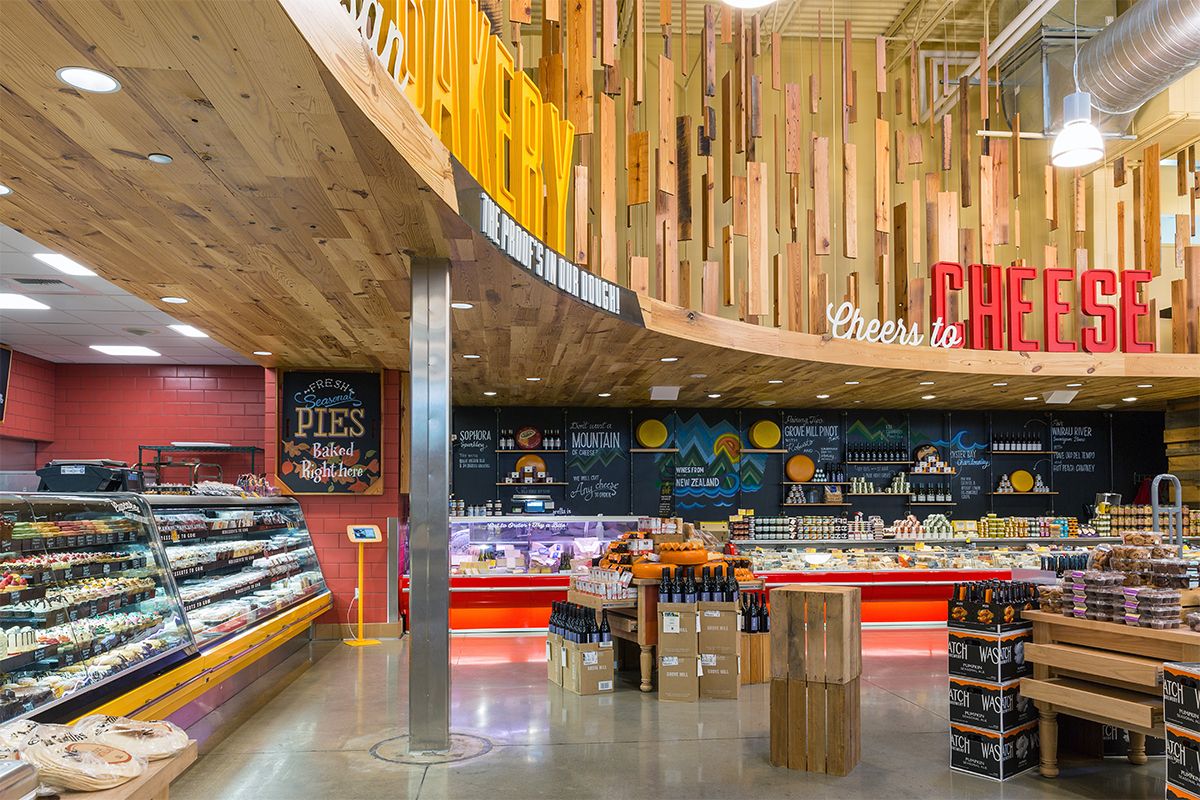 Winning a 2015 A.R.E. Silver Design Award – Tenant Improvement for "Sustainability":
 Whole Foods Market
The Domain, Austin Texas
 "An Austin Energy Green Building rating of 4 out of 5 stars puts this store among only 12% of rated projects. Waste heat from an EPA GreenChill Silver refrigeration system is recaptured to preheat water. Skylights and extensive glazing provide natural light, while storefront shades can be dropped at the press of a button. A rooftop array of 690 solar panels is expected to offset 20% of power usage. A live feed in-store shows shoppers their impact, while a presentation board details other green building features. Landscaping is irrigated entirely by harvested rainwater. Texas sourcing accounts for 65.3% of the materials budget. Reclaimed materials range from wood ceiling treatments to a shipping container outdoor bar."
 Architect of Record CTA Architects, Austin, TX
Consultant ACR Engineering Inc., Austin, TX
Consultant Austin Energy Green Building, Austin, TX
General Contracting White Construction, Austin, TX
Green Power Freedom Solar Power, Austin, TX
Photography Tom DiMatteo Photography, Austin, TX