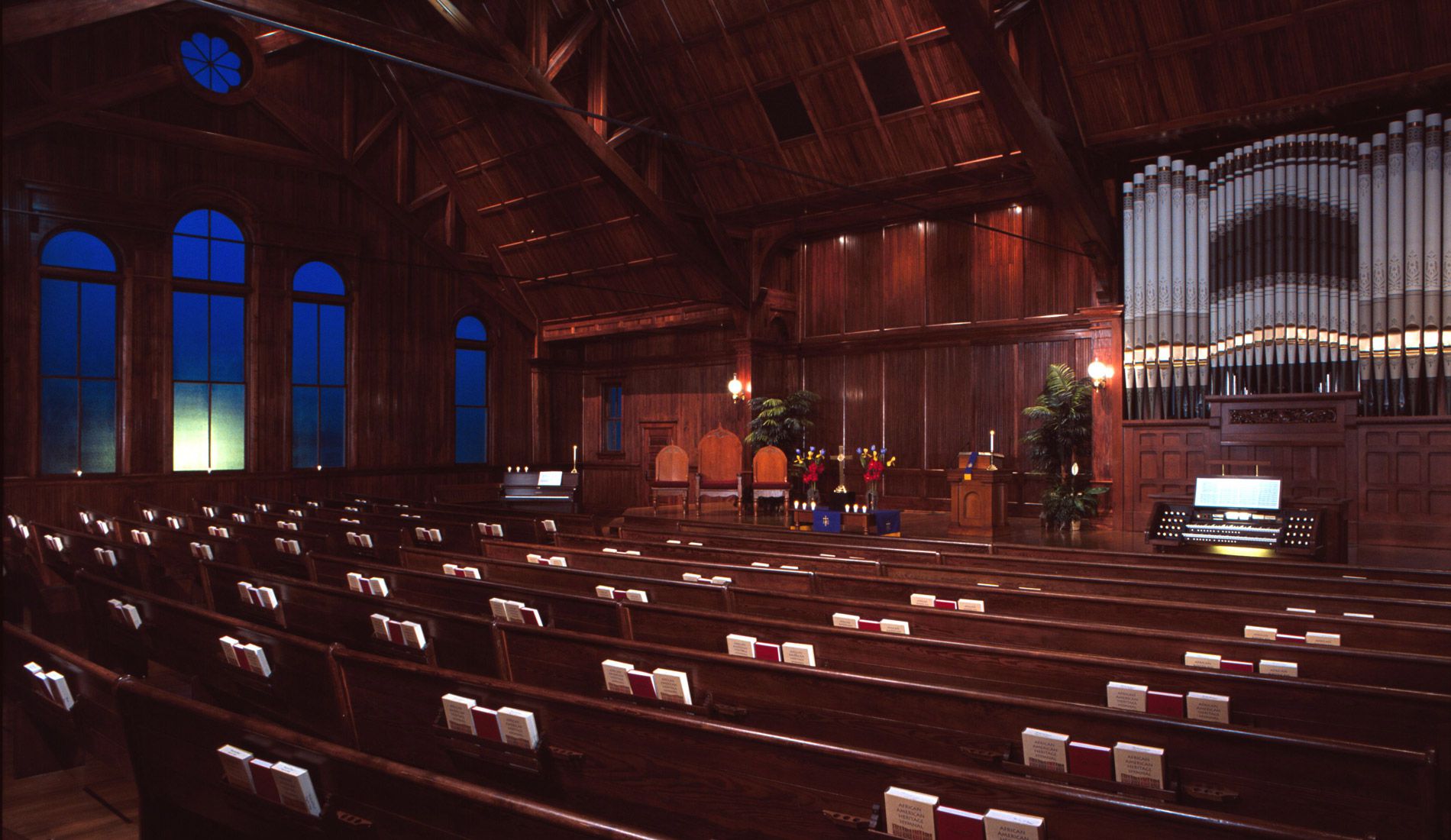 scroll down
Tougaloo College Woodworth Chapel Restoration
Information:
16,000 sf

// Owner: Tougaloo College // Architect: WFT Architects // Construction Type: Restoration
Location: Tougaloo, Mississippi (View Map)
This historic landmark of the civil rights movement is located on the campus of a small, private college. Originally built in 1901, the chapel experienced years of deterioration and neglect, ultimately resulting in its closure in the late 1980s. During its restoration, original elements, materials, and features were salvaged and re-used where possible. The finished work included the original pews, organ and 80-foot steeple, all completely restored to their original grandeur. Modern amenities were blended with the historic, including a new mechanical system, elevator, basement level conference room, and ADA-accessible public restrooms.
National Trust for Historic Preservation's National Preservation Honor Award

Mississippi Heritage Trust's Heritage Award of Excellence