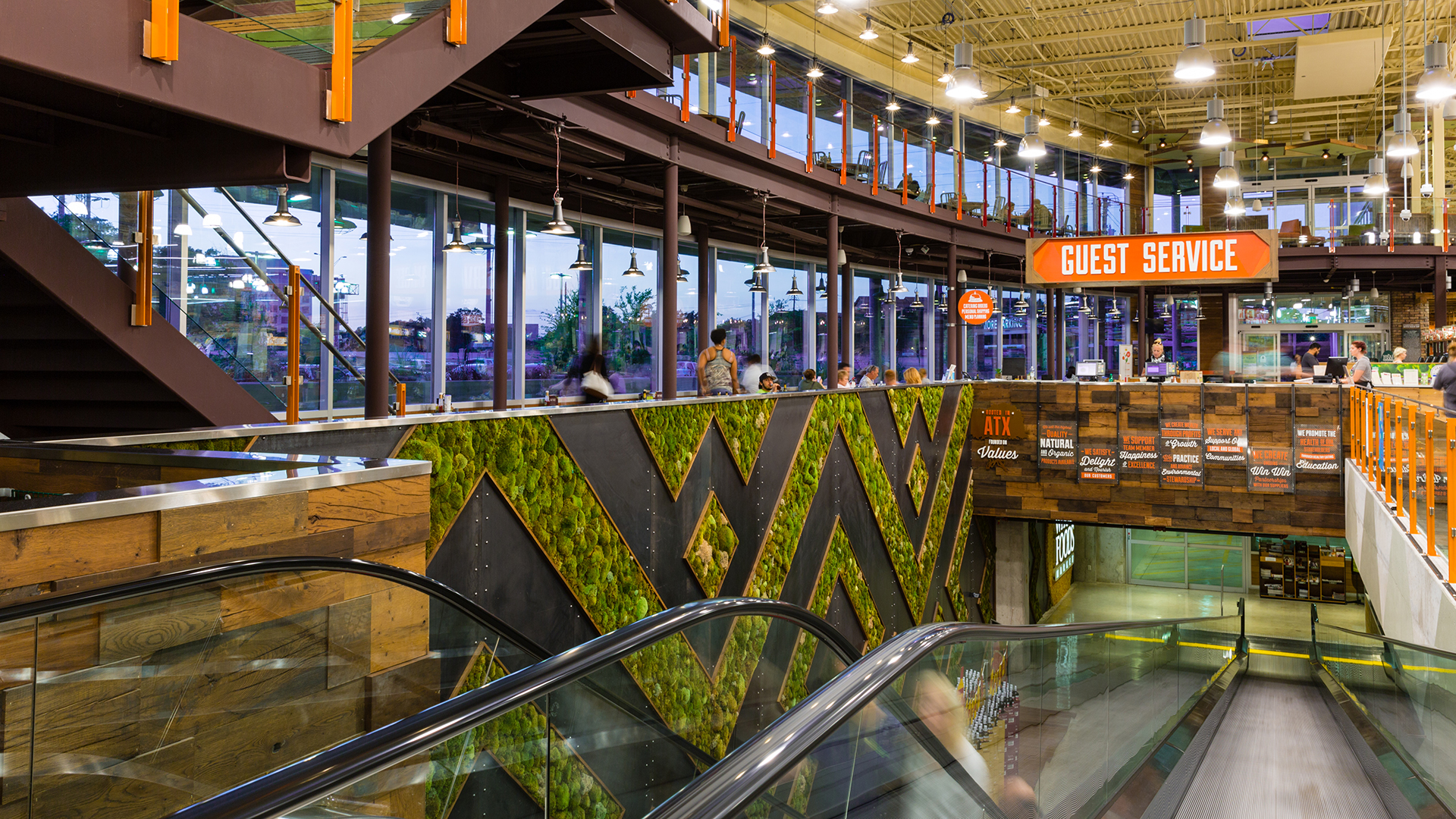 scroll down
Whole Foods Market Domain
Information:
65,000

// Owner: Whole Foods Market // Architect: CTA Architects Engineers // Construction Type: New
Location: Austin, Texas (View Map)
This Whole Foods Market, located in the upscale Domain mixed-use development in northeast Austin, is one of the most visible and creative Whole Foods Markets projects to date in the Southwest Region. The store boasts 50,000 sf of shopping, underground parking for inclement weather, a beer barn with 45 beers on tap, as well as an extensive outdoor venue, including a balcony of seating. An unexpected extension of the outdoor entertainment area includes a shipping container converted into a serving bar! This unique idea required full food and beer licensing. The project was built on a raised slab and features innovative interior finishes for this high-end grocery shopping extravaganza.