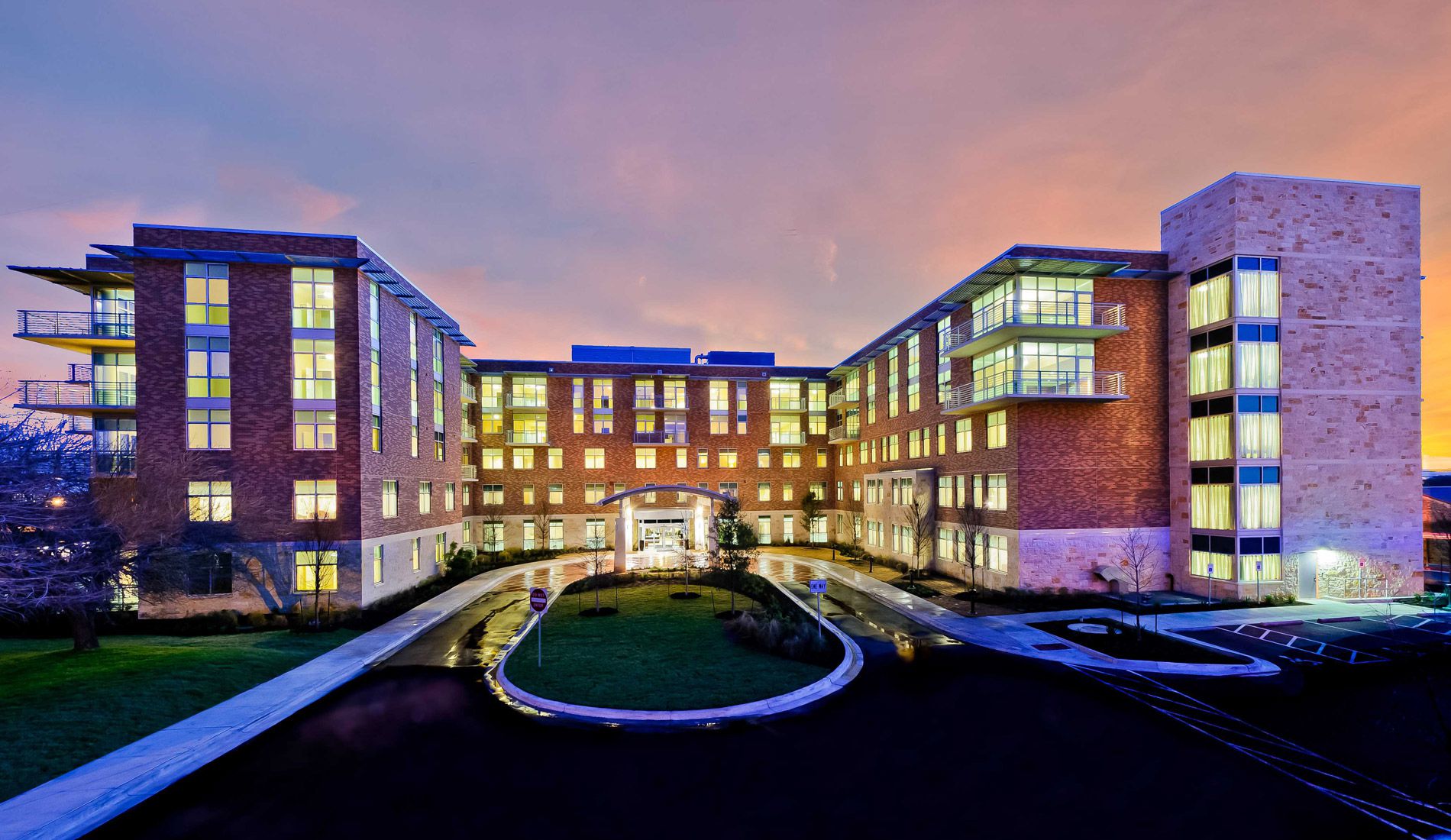 scroll down
Westminster Manor Phases I & II
Information:
358,000 sf

// Owner: Westminster Manor // Architect: Perkins+Will // Construction Type: New, Renovation
Location: Austin, Texas (View Map)
This project was very complicated with site limitations, city limitations, a major shift from a 2-pipe to 4-pipe air conditioning system after the bids were received, and 65 residential apartments each with different finishes chosen by the future owners. White Construction's staff worked through the numerous issues to deliver a superb building on time. The staff attention to detail has been excellent and performed in a very cooperative manner. This being my first time to work on a major project with White Construction after a 43 year career, it has indeed been a very pleasant, rewarding experience.
-Lamar Urbanovsky, Project Manager, Westminster Manor
Central Texas ABC Eagle Award

Austin Energy Green Building 3 Star Rating