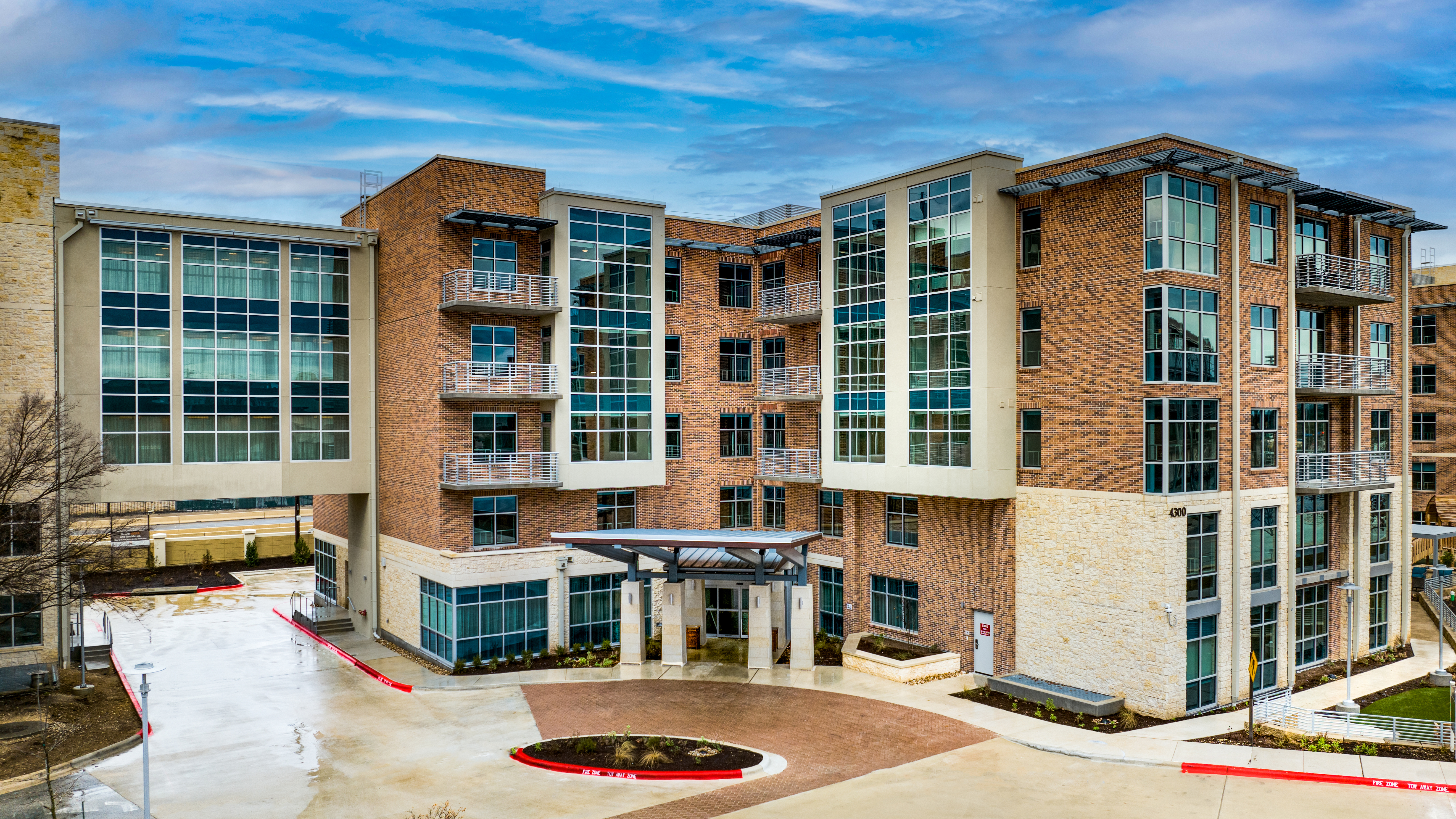 scroll down
Westminster Expansions and Renovations
Information:
300,868 sf

// Owner: Westminster Manor // Architect: Architect: Pi Architects, Interior Design: StudioSIX5 // Construction Type: Expansion, New
Location: Austin, Texas (View Map)
This project is a perfect example of "Building Success Together." White Construction partnered with architects, subcontractors, and the owner to overcome design challenges during preconstruction long before costly construction errors could happen. The team took a proactive stance related to the site and regulatory restrictions. Schedules were adjusted to accommodate pandemic-related delays and shortages. 
Senior residents remained in place and "locked down" by the pandemic during construction. Through enhanced relationship management, White Construction turned the challenges into the ultimate success story for teamwork. The relationship with residents unfolded into a "love story" so heartwarming it was featured in national media.
The project added 135 new living units, three levels of underground parking, lobbies, a dining area, a bar, meeting rooms, exercise facilities, activity rooms, a salon, an expanded wellness area, and additional surface parking. White Construction has built several projects for Westminster, and the long-lasting relationship continues.