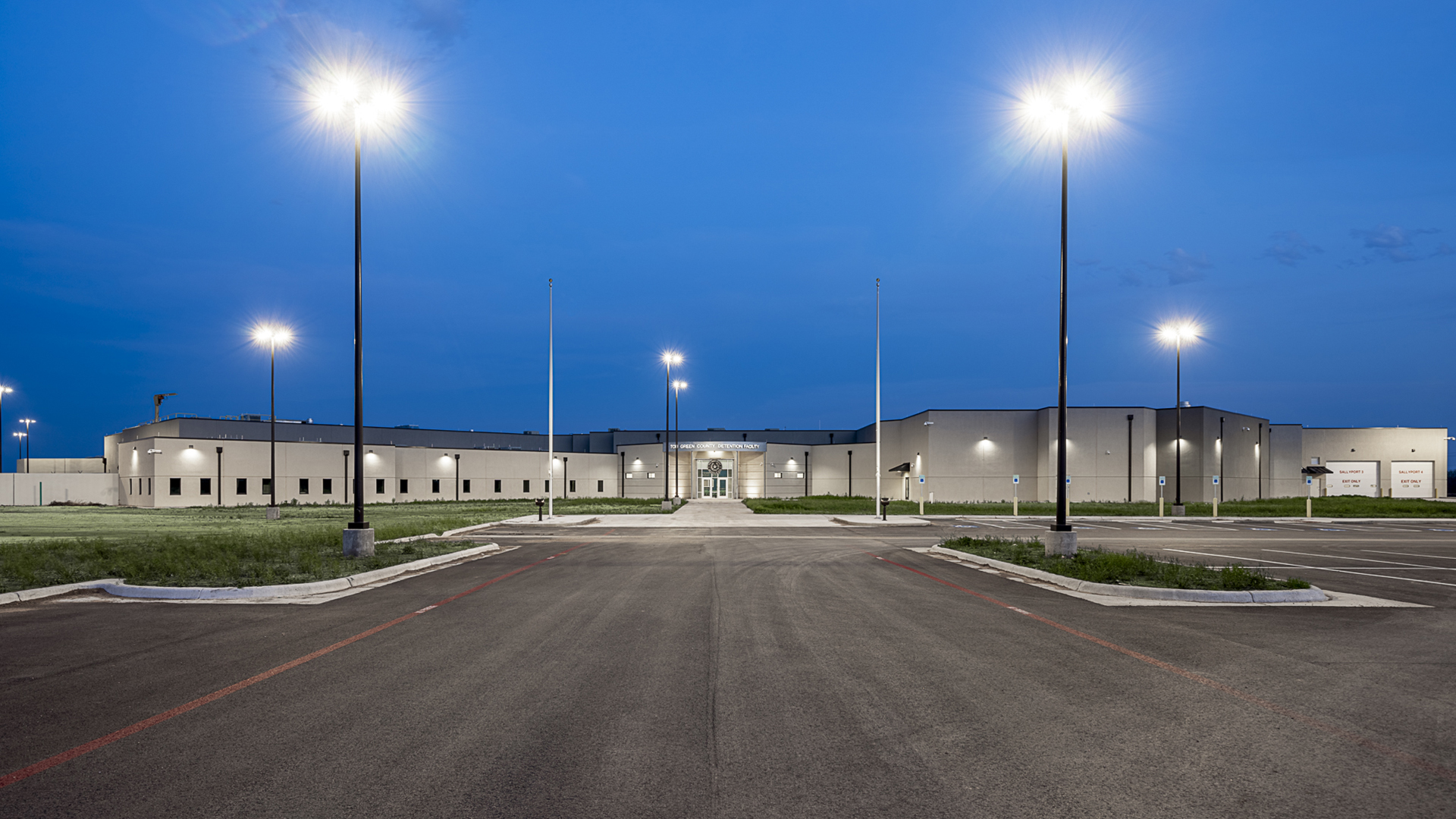 scroll down
Tom Green County Detention Center
Information:
215,647 sf

// Owner: Tom Green County Texas // Architect: Kinney Franke Architects // Construction Type: New
Location: San Angelo, Texas (View Map)
Tom Green County Sheriff's Office would like to express our appreciation to White Construction Company for the great job you are doing to construct our new facility in San Angelo, Texas. You are ensuring this project will be a success for all stakeholders involved, including our taxpayers, staff, and inmate population. - David Jones, Tom Green County Sheriff (retired)
In 2016 when Tom Green County Sheriff's Office in San Angelo, Texas, conducted its careful search for and evaluation of builders for a long-awaited County Detention Facility, all avenues of analysis led to White Construction Company. Four years later, this sizeable facility stands as a testament to the trustworthy use of public funds. The 215,647 sf adult direct supervision detention facility has 552 beds in various housing modes along with a full suite of support areas. Support spaces include intake, release, transportation, arraignment, visitation, public lobby, jail administration offices, food service, laundry, truck dock, warehouse, medical, control rooms, exercise areas, multi-purpose rooms, and maintenance areas. WCC is proud to have utilized its decades of corrections construction management expertise to help keep the county and the region safe.