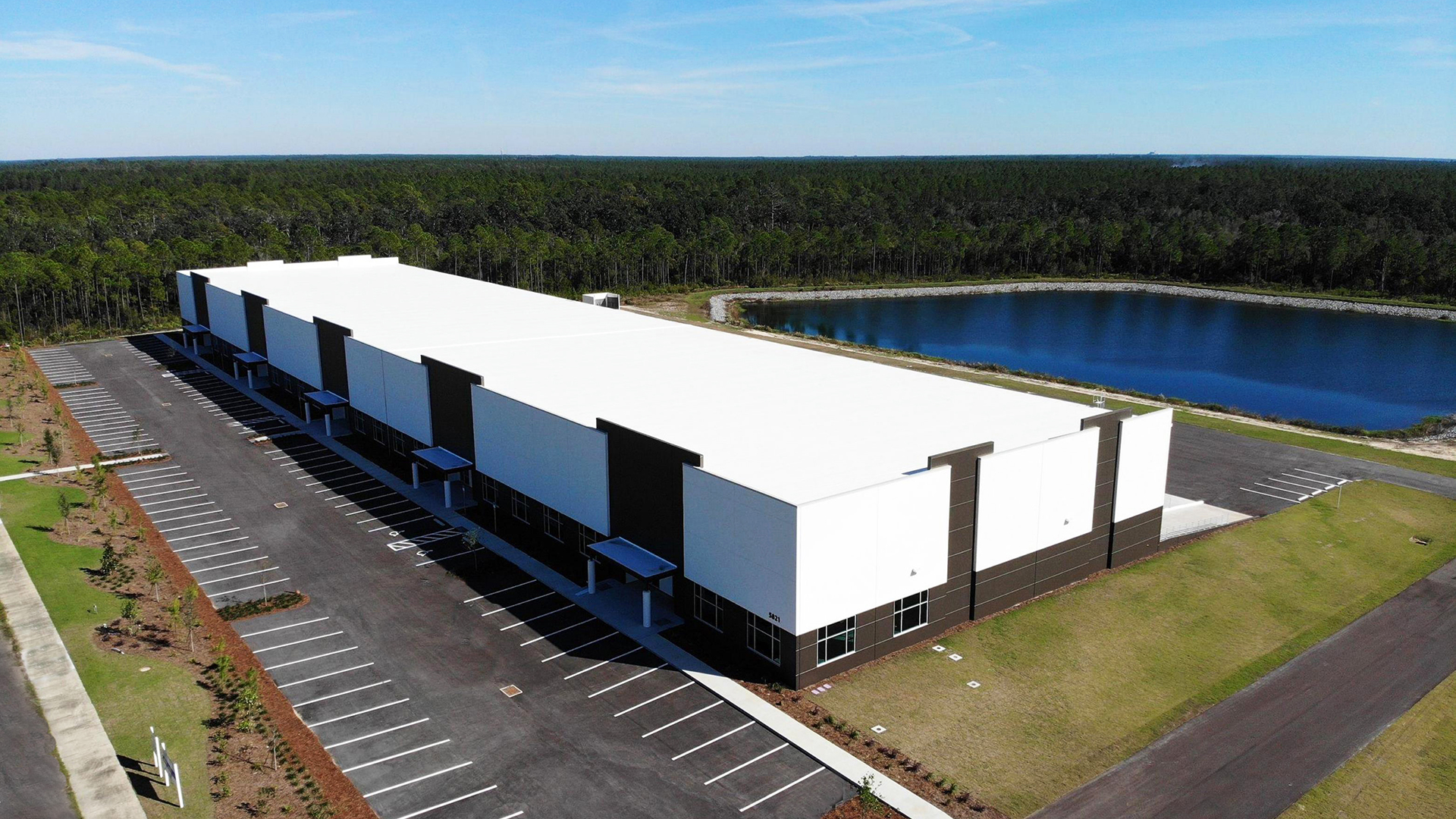 scroll down
St. Joe Company Spec Building 1
Information:
60,000 sf

// Owner: The St. Joe Company // Architect: Frank Daughtry Architect // Construction Type: Design-Build, New
Location: West Bay, Florida (View Map)
White Construction Company (WCC) has partnered again with a valued repeat client in Florida. This project is part of a larger development, VentureCrossings Enterprise Centre at West Bay, Florida. 
The project included the design and construction of a  60,000 sf tilt-up concrete space with the flexibility to accommodate up to 10 speculative tenants. The structure has 28' clear-height ceilings supported with a 50'X60' column grid.
The collaboration of The St. Joe Company, WCC, and Frank Daughtry Architect is a proven success. It creates high-quality construction in record time due to the efficiencies offered among a seasoned developer, talented designers, and builders who know every aspect of the business from concept to finished product. Evidence: this excellent project was completed in just seven months.