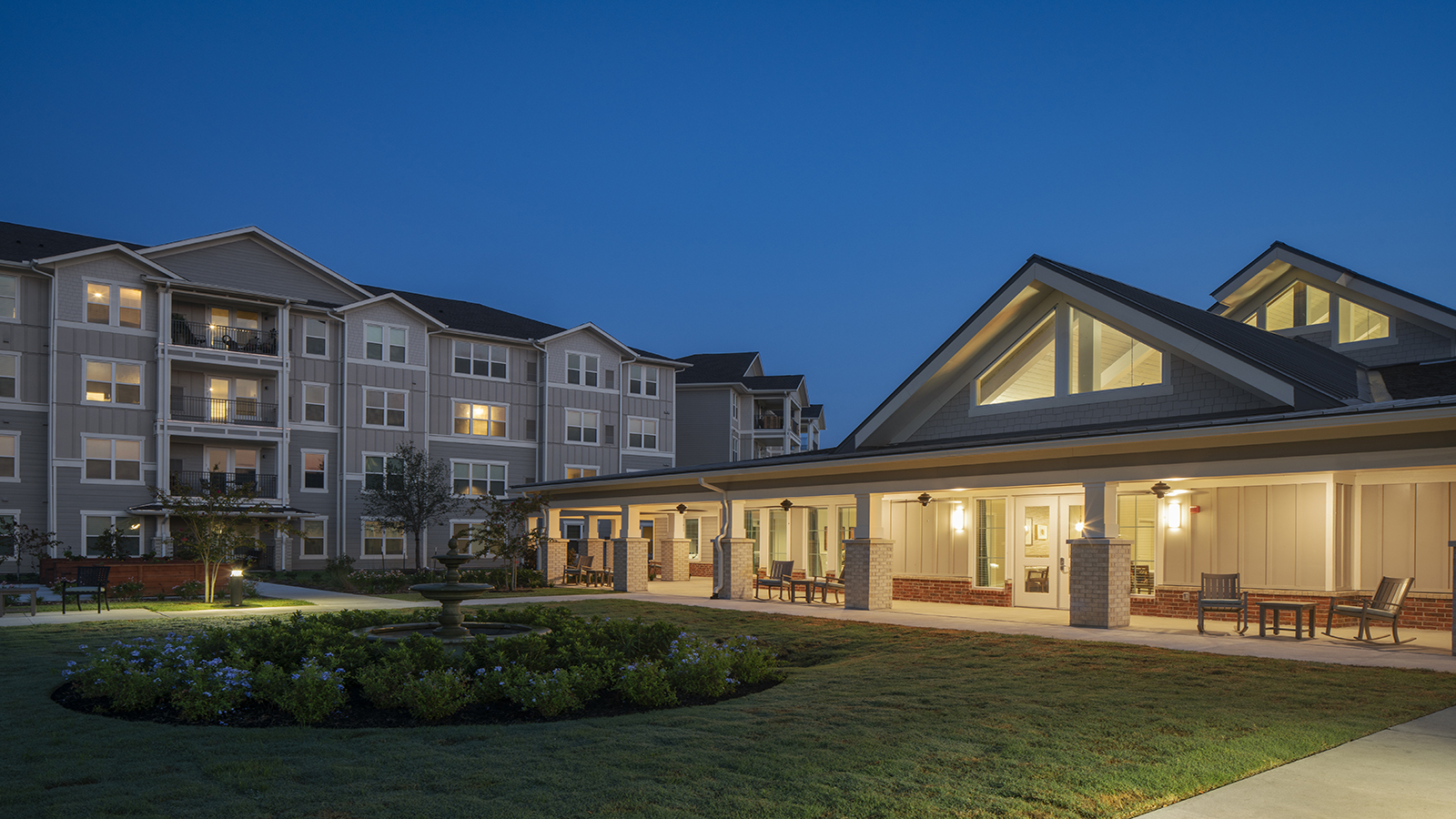 scroll down
The Delaney at South Shore Harbor
Information:
204,379 sf

// Owner: LCS Development // Architect: PRDG | Senior Living Architecture // Construction Type: New
Location: League City, Texas (View Map)
The Delaney at South Shore Harbor is a complex of five buildings totaling 204,000 sqft of space with a full suite of amenities, including courtyards with grills, counters, fountains, landscaping, ornamental fencing and a dog park. Common areas include commercial kitchen and dining areas, a bar, community areas with fireplaces, club room, fitness and exercise rooms, activities room, and administrative offices. Residential buildings have 120 independent living units, 55 assisted living units, and 32 memory care units and associated common spaces. The feature element of the complex is the Commons Building with a porte cochere entry, housing a gallery room. This grand space is distinguished with exposed wood timbers, tongue and groove wood plank ceilings and stained finish.