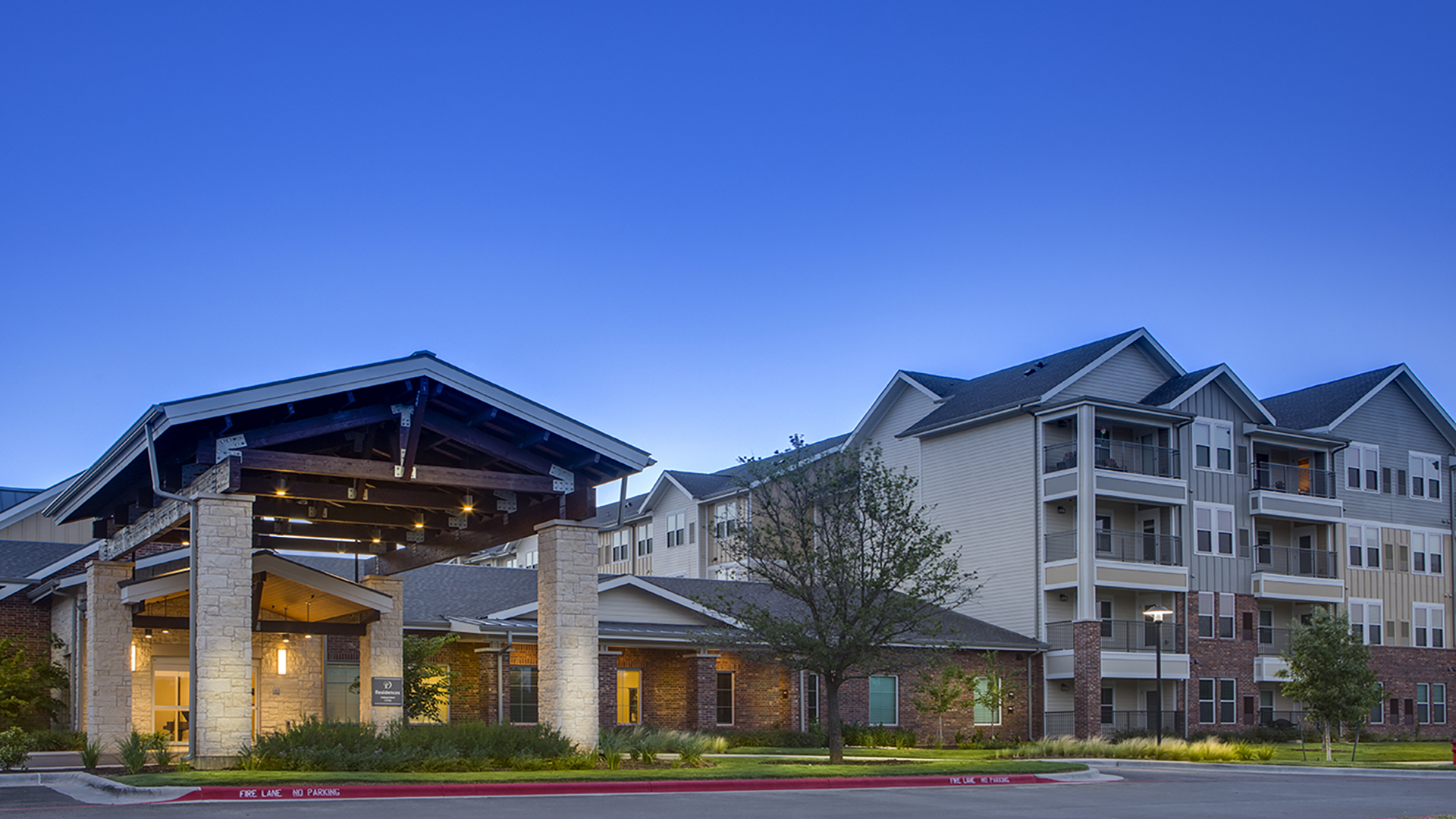 scroll down
The Delaney at Lake Waco
Information:
169,526 sf

// Owner: LCS Development // Architect: PRDG | Senior Living Architecture // Construction Type: New
Location: Waco, Texas (View Map)
This team worked diligently to manage a complex project with many owner initiated changes and substantial weather delays to achieve completion within a mutually agreed upon schedule. I would recommend WCC for any future project and I hope to work with them again. 
-Chris Manning, LCS Project Development Manager 
This is a quintessential success story. Faced with a very strict schedule, a finite budget, multiple design enhancements during construction, and inclement weather, White Construction Company delivered a beautiful finished product on schedule to achieve the client's project proforma objectives.
Located on 13.9 acres on the shores of Lake Waco, The Delaney offers 80 independent living apartments, 56 assisted living beds and 32 memory care units. Four-story wood frame residential wings are connected by a one-story commons/clubhouse building. A four-story metal framed health center features amenities for activities, wellness, dining, and support activities. Courtyards, walking paths, parking, and covered drop off areas enhance the campus for residents, staff, and visitors. Final inspections identified zero deficiencies and the project fulfilled all Texas Health and Human Services licensing requirements, upon first inspection.
Central Texas ABC Eagle Award