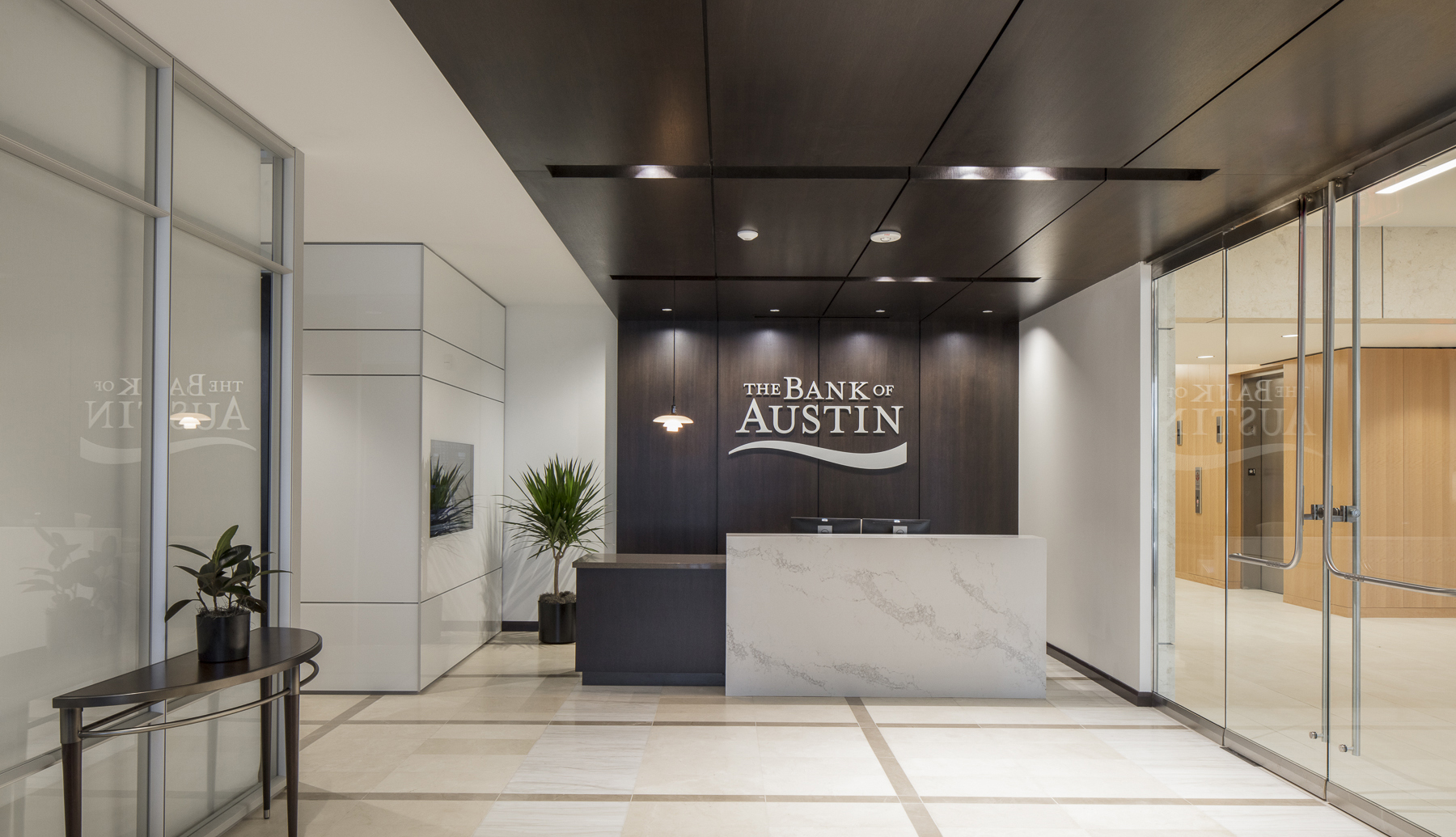 scroll down
The Bank of Austin
Information:
10,774 sf

// Owner: Eurus Capital Partners // Architect: STG Design // Construction Type: Interior Finish-out
Location: Austin, Texas (View Map)
While White Construction Company was managing the construction of a new 100,705 SF office building for valued client, Kucera Partners, they offered an opportunity to manage interior finishes for one of their tenants, The Bank of Austin. An ambitious overall project design and the very restricted construction site added to the challenges of installing the high-end finishes. Due to specialized needs of the banking industry, numerous items were owner supplied including security, A/V and data systems. The owner also provided modular workstations. The successful presentation of this project required the strongest project leadership, constant attention to detail, and utmost diplomacy to effectively direct a large cast of characters and multiple scripts. The grand finale brought ovations from architects, owners, and the tenant.