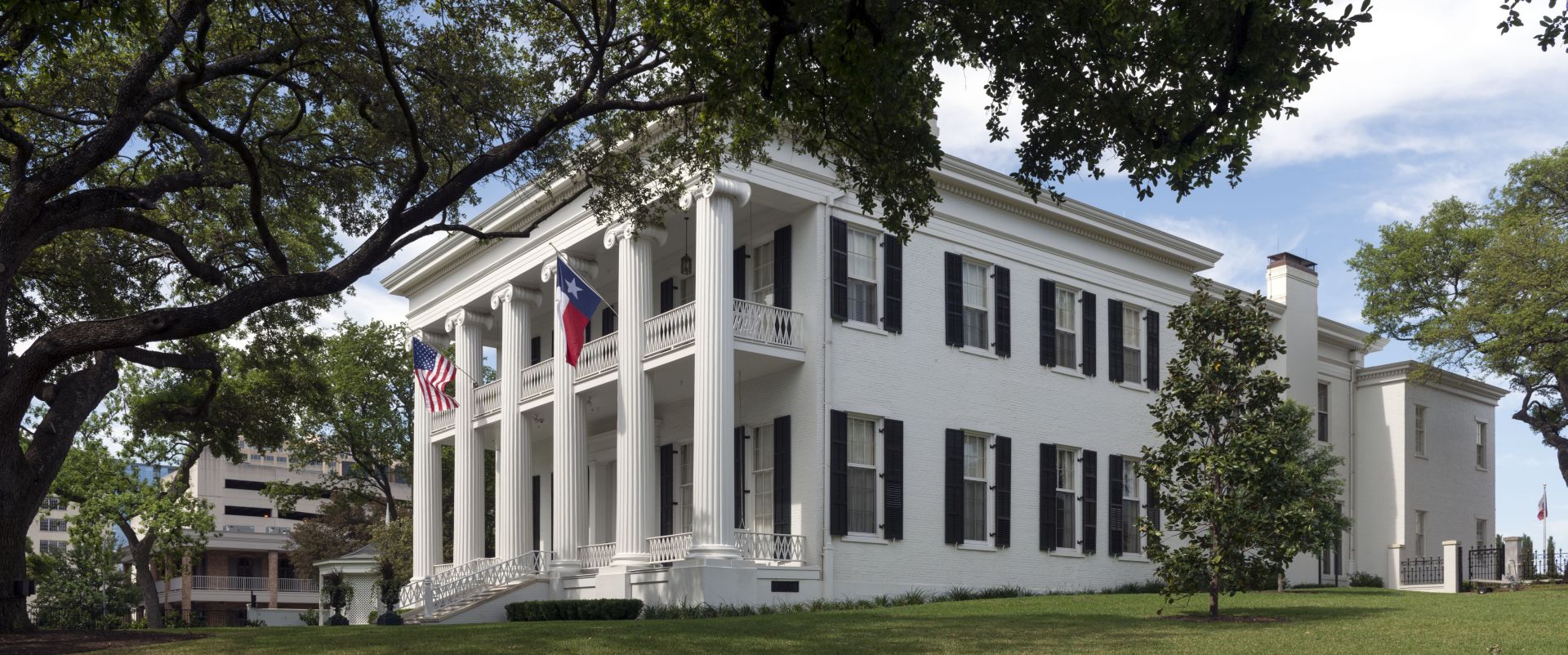 scroll down
Texas Governor's Mansion Restoration
Information:
11,000 sf

// Owner: State Preservation Board of Texas // Architect: Ford Powell Carson // Construction Type: Restoration
Location: Austin, Texas (View Map)
Built in 1856 near the State Capitol in Austin, the Texas Governor's Mansion is the oldest continuously occupied executive residence west of the Mississippi River. This historic landmark was severely damaged by arson in 2008. The building was being prepared for renovation at the time of the fire, but fortunately its furnishings and prized contents were already in storage. White Construction began the Mansion's painstaking and meticulous restoration in 2010, completing the work in just 24 months.