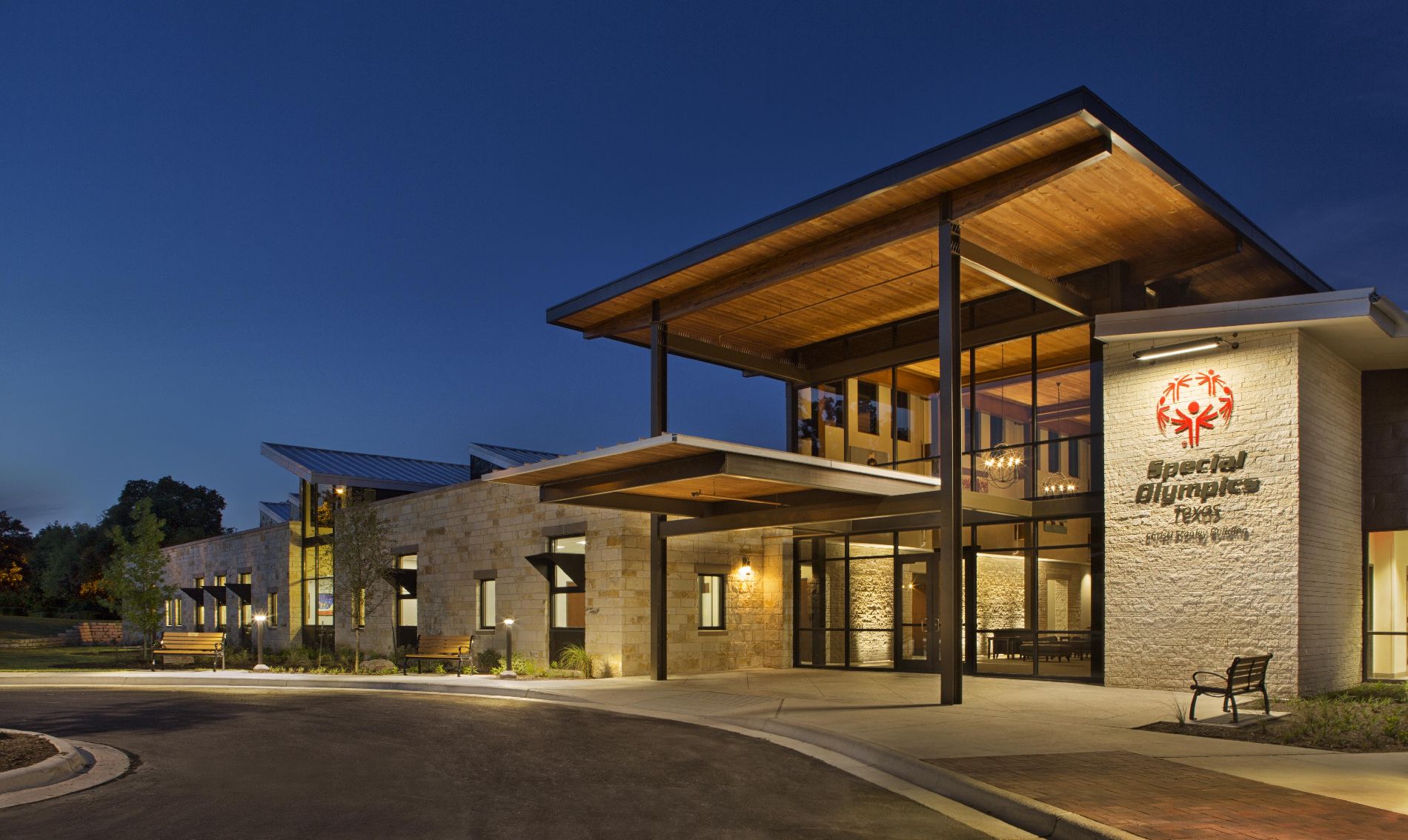 scroll down
Special Olympics Texas
Information:
21,174 sf

// Owner: Special Olympics Texas // Architect: Jackson Galloway Associates // Construction Type: New
Location: Austin, Texas (View Map)
We thank you for building our dream home. Special Olympics Texas is a place where divisions disappear and where attitudes of fear, embarrassment, prejudice, pity and indifference give way to an atmosphere of genuine understanding, common acceptance, inclusion and celebration of abilities.

 White Construction has built a place where everyone—our employees, coaches, volunteers, athletes, family members and visitors—immediately feels at home. We thank you for your company's passion for excellence, as it surely has shown itself in our beautiful home.
 - Margaret M. Larsen, President and CEO, Special Olympics Texas