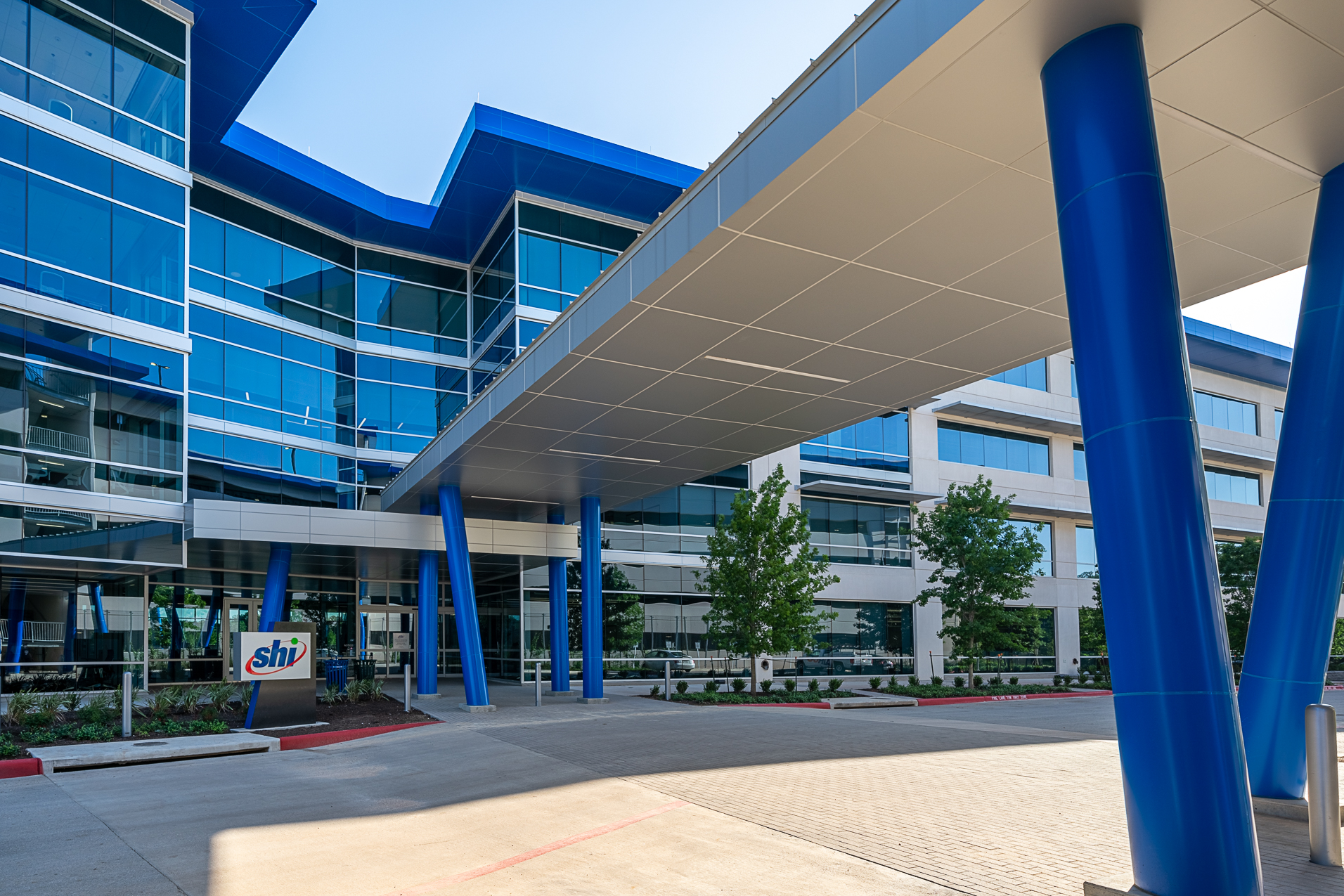 scroll down
SHI International Corp at Garza Ranch
Information:
249,696 sf

// Owner: Brandywine Realty Trust Austin // Architect: GSC Architects // Construction Type: New
Location: Austin, Texas (View Map)
"White Construction Company's performance on the SHI International project reaffirmed their reputation as an expert construction manager of pre-cast and steel framed buildings. Additionally, their attention to detail while building-out the buildings' class "A" interiors was flawless. As a real estate developer, Brandywine could not have asked for more. I highly recommend White Construction Company for its integrity, expertise, and attention to detail."  John Crilly, Director of Construction Brandywine Realty Trust Austin
Brandywine Realty Trust contracted with White Construction to build a new 250,000 sf building and parking garage at Garza Ranch in South Austin. The building is comprised of four floors, each approximately 62,500 sf. The structural system is a grade supported slab, composite structural steel frame, and clad with precast concrete panels covering approximately 60% of the exterior façade. The balance of the exterior is glass and steel frame. The exterior will feature a 4,500 sf outdoor terrace on the top floor with shade structures, planters, and railings.
The parking garage is five levels with a precast concrete structure and park-on-ramp design. The garage is served by a two-elevator bank adjacent to the building and an open stair on opposite sides of the garage. The project was designed and built to achieve LEEDv4 Certification. After the award of the contract for this impressive shell building, Brandywine Realty Trust Austin contracted with WCC to build out the interiors to meet the specifications of their new tenant, SHI International Corp. 
Central Texas ABC Merit Award

LEED Gold