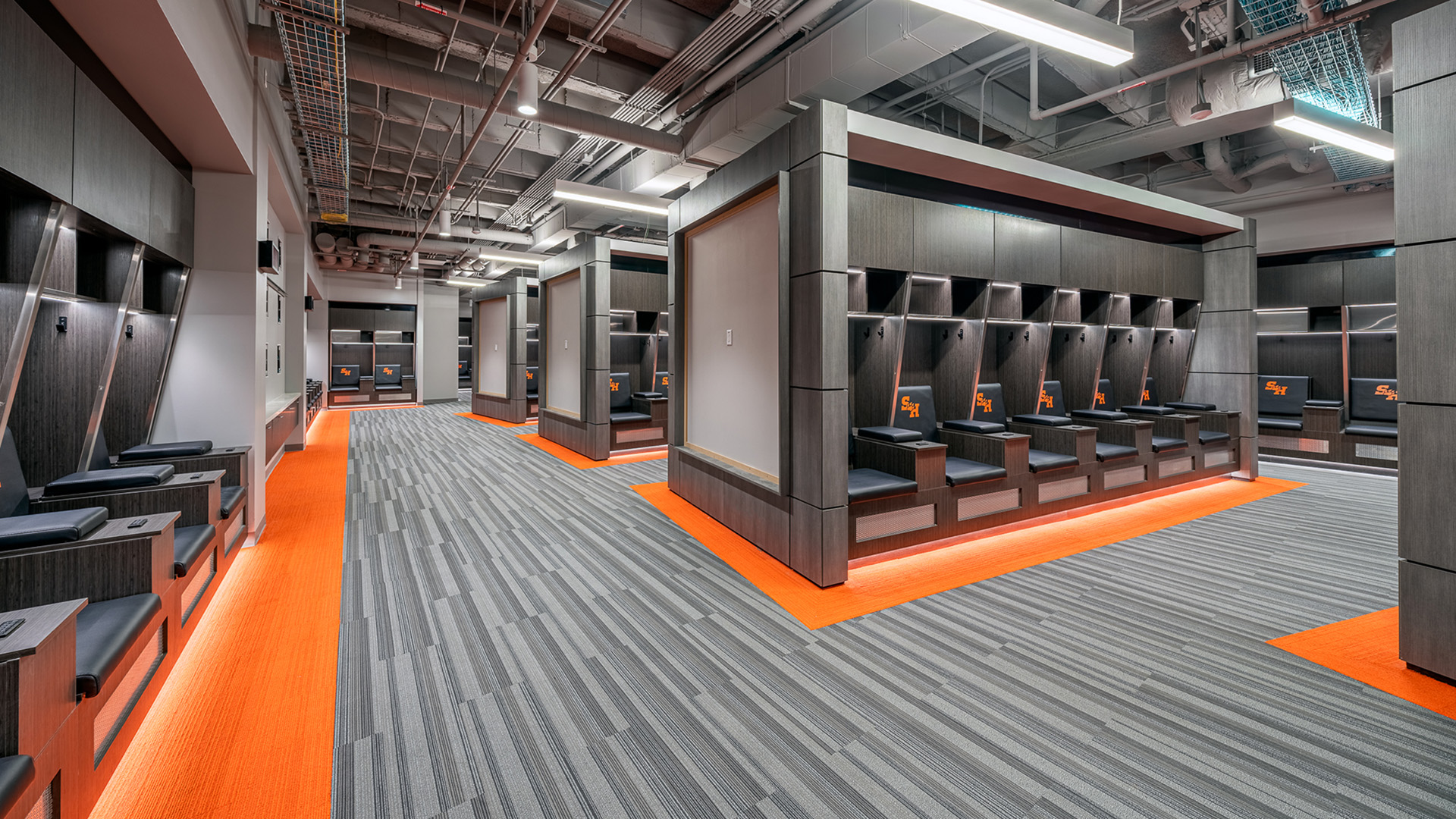 scroll down
Sam Houston State University Mafrige Field House Renovations
Information:
59,195 sf

// Owner: Texas State University System // Architect: PBK Sports // Construction Type: Renovation
Location: Huntsville, Texas (View Map)
Renovation and expansion of The SHSU Mafrige Field House began by removing all existing building interiors, building systems and select structural and exterior elements. Interior stairs were replaced and a new elevator was installed along with new MEP systems featuring state-of-the-art technology and audio/visual systems. The brilliant design was conceived by PBK Sports, one of the industry's premier sports facility designers. 
New amenities include a locker room for visiting teams on the first floor, new hydrotherapy tanks suspended from the second floor, and SHSU football and track locker rooms. The locker rooms provide custom lockers, player lounges, media walls, new restroom facilities, showers, and grooming stations.
A state-of-the-art sports medicine suite features two plunge pools and exam rooms for taping, treatment, and rehabilitation.
The third floor houses football and track coaches' offices. The Bearkat Sports Welcome Center, designed for student-athlete recruitment, features a terrazzo floor and matching ceiling. An Athletic Director's Suite, also on this level, includes private offices for senior staff, an open office area for administrative staff, private conference rooms, and a central workroom.
WCC built all of this, including a Learning Enhancement Center...in less than a year to usher in the 2021 athletic season.
Houston ABC Excellence in Construction