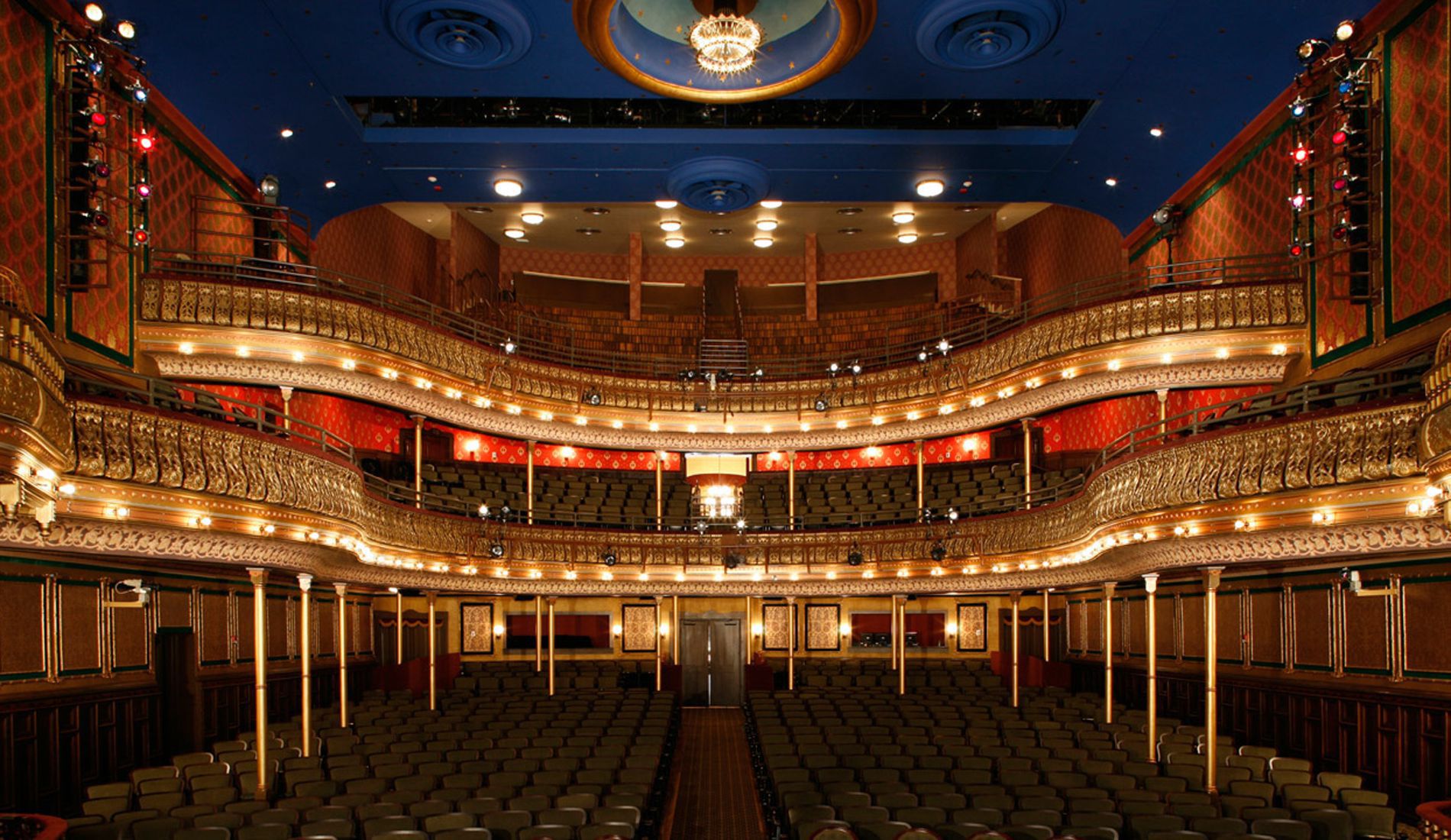 scroll down
Mississippi State University Riley Center
Information:
108,100 sf

// Owner: Mississippi State University // Architect: Pryor & Morrow Architects, Martinez & Johnson // Construction Type: Restoration
Location: Meridian, Mississippi (View Map)
The rehabilitation and adaptive re-use of the Opera House, originally built in 1891, and its two flanking buildings in downtown Meridian is one of the most significant recent renovation projects in the nation and perhaps one of the most challenging as well. White Construction as Construction Manager began their effort in pre-construction helping the national design team of architects and engineers and their client through some very difficult but important decisions, and then managed and coordinated a large team of builders and craftsmen through the construction process. They were excellent at anticipating and resolving challenges during a construction period lasting almost two years. The completed Riley Center complex is a superbly functioning facility and a national preservation model excellently crafted, a labor of love for all involved with it.  - Thomas E. Johnson, AIA, Martinez & Johnson Architecture
This performing arts center, originally opened on December 17, 1891, was restored to its original grandeur after age, fire, and neglect had done extensive damage. The project included three individual but connected buildings with design and planning executed by two separate architectural firms. The walls and structure, damaged by fire and settlement, required in-place reinforcement. The theatre is a four-story wood assembly structure. The 1000-seat auditorium, stage house, and lobbies were rebuilt virtually piece-by-piece. Decorative materials (including over 50 wallpaper patterns) had been out of production for nearly a century. All mechanical, electrical, and life safety systems were replaced.
National ABC Eagle Award

Mississippi ABC Eagle Award