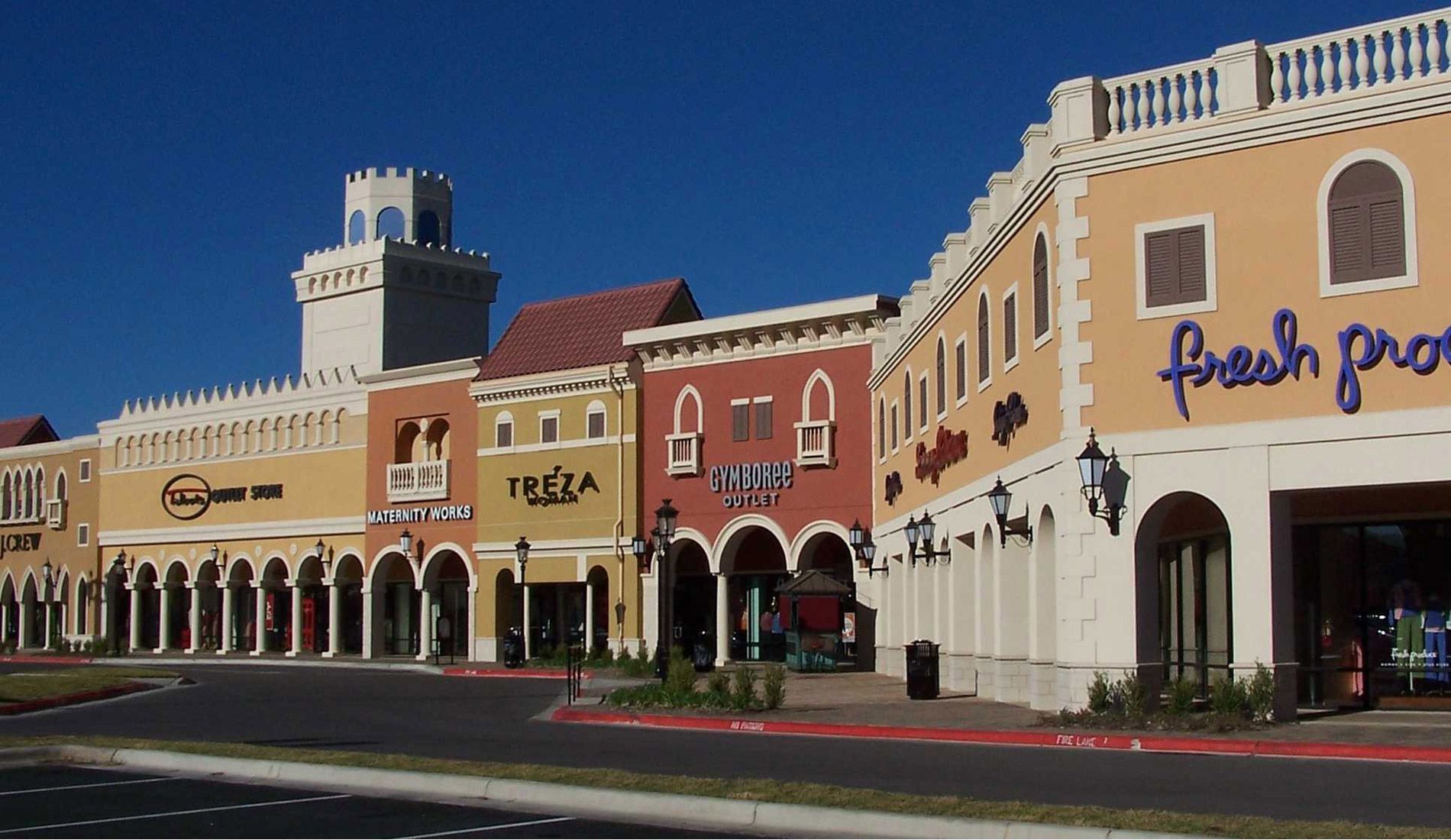 scroll down
Prime Retail Outlets Venice Expansion
Information:
200,000 sf

// Owner: The Prime Group // Architect: Carter & Burgess, Inc. // Construction Type: New
Location: San Marcos, Texas (View Map)
The fast-paced, ever changing schedule demanded nothing less than outstanding communication, flawless workmanship on a tight schedule, and minimum disruption to existing business. White Construction delivered on all three. In spite of the fact that we presented you with an extremely complex project with an almost impossible opening date, your team came through like the professionals that you have always been.
-Paul Reed, VP of Construction, Prime Retail
Central Texas ABC Eagle Award

Mississippi ABC Merit Award