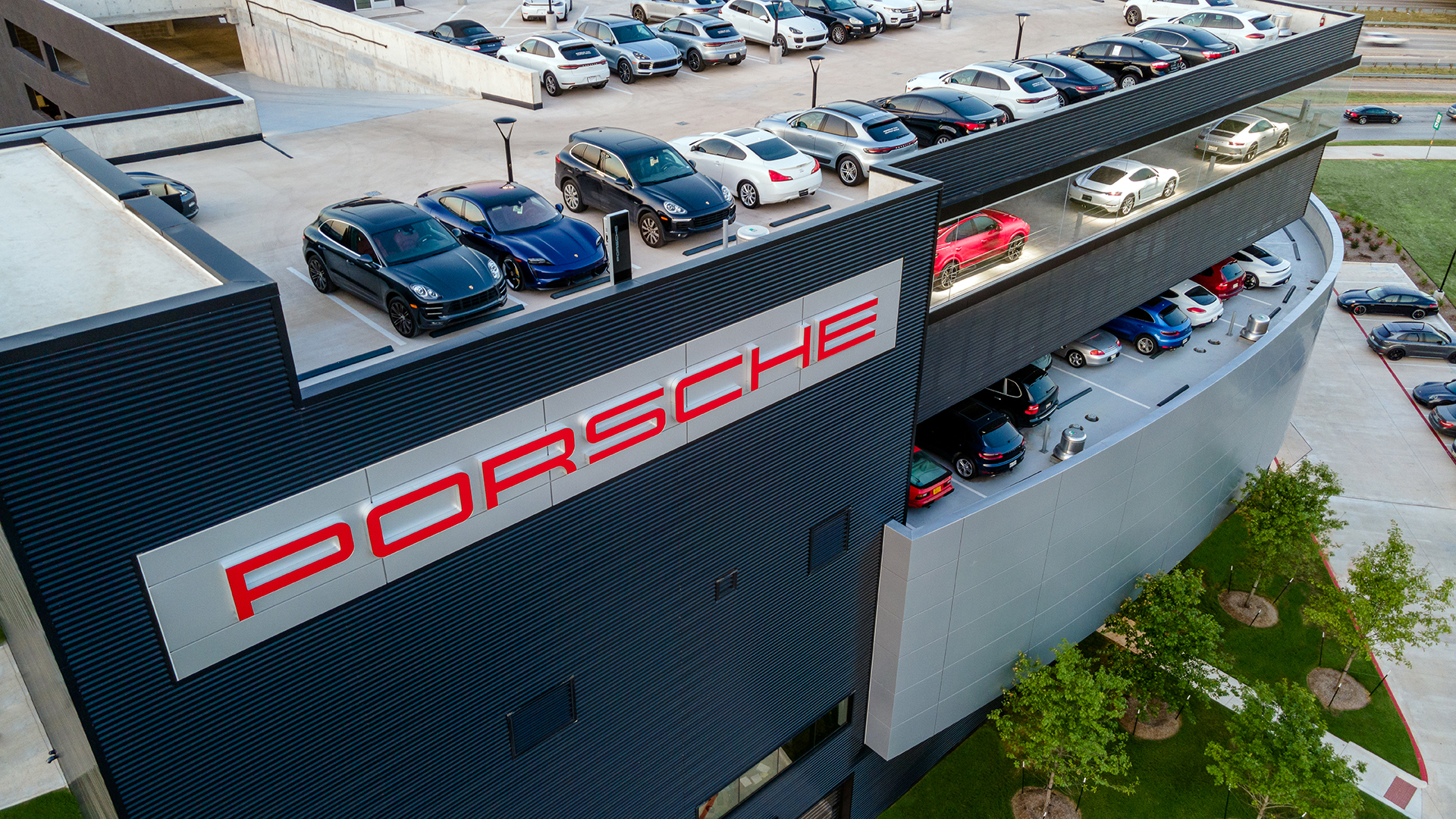 scroll down
Porsche Austin
Information:
198,305

// Owner: Hi Tech Motorcars // Architect: Gensler // Construction Type: New
Location: Austin, Texas (View Map)
Porsche Austin is today one of the largest and most complex Porsche Facilities in the Country and its latest Electric Vehicle (EV) charging infrastructure is the most sophisticated ever built in North America. Thank you...and your entire team for rising to the Porsche Challenge and achieving a truly magnificent facility."
-Kirk Franceschini, Chief Operating Officer
A DREAM PROJECT...
The site is a dream. At the interchange of U.S. Highway 183 and Capital of Texas Highway and adjacent to the upscale Arboretum retail development, the site is visible to hundreds of thousands of motorists accelerating through Austin's burgeoning market. 
The design is a dream. Conceived by one of the nation's top architectural firms, the dealership, in keeping with Porsche's strict design guidelines, showcases one of the world's premier brands in a way that enhances the customers' experience.  
The owner turbocharged the dream. Drawing upon experiences associated with multiple luxury high-performance dealerships, the owner drove the project's design, materials, and functionality to visionary levels with the unfaltering demand for precision and excellence. 
A dream team of construction professionals, subcontractors, and craftsmen…the very best in Austin…shepherded every detail. Every minute. Every time. Porsche's standard of perfection was infused into the entire team. 
The result is a landmark building in Austin's robust economy - the epitome of technology and design.  At the time of its construction, it was the largest Porsche dealership in the nation and undoubtedly one of the most innovative. The Austin market loves it. 
Central Texas ABC Eagle Award

Mississippi ABC Merit Award