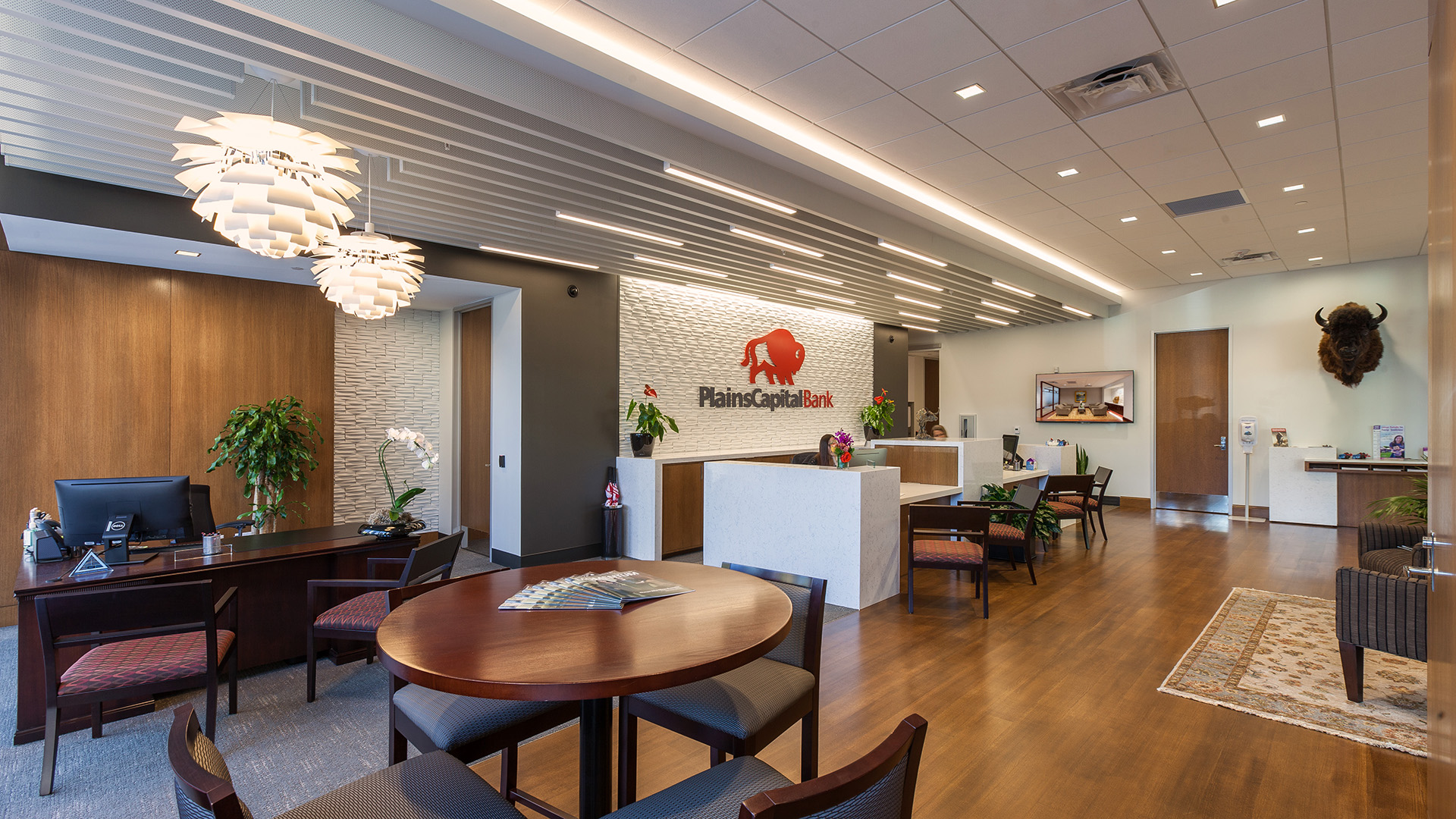 scroll down
PlainsCapital Bank
Information:
Two Locations: Downtown Branch - 1,696sf and Westlake Branch 4,600sf

// Owner: PlainsCapital Bank // Architect: Bommarito Group (Downtown Branch) and The Lauck Group (Westlake Branch) // Construction Type: Interior Finish-out
Location: Austin, Texas (View Map)
When White Construction Company's banking partner PlainsCapital Bank was ready to finish out the lobby in its downtown Austin office and to refresh its lobby in its Westlake branch, we were pleased to do the honors.
The Downtown Branch project incorporated modern features and highlighted the bank's mascot, the buffalo, to create a bright vibrant and efficient environment for its customers and staff. The new interiors finish out was completed within a few short months. 
The Westlake Branch, having been located for several years in the MIra Vista Building on Bee Cave Road, needed a lighter and more open feel. Without disruption daily operations, WCC crews completed the project with patience and accommodation for evolving designs and related changes in finishes as the bank staff made decisions for its improved space. 
Austin Energy Green Building 5 Star Rating