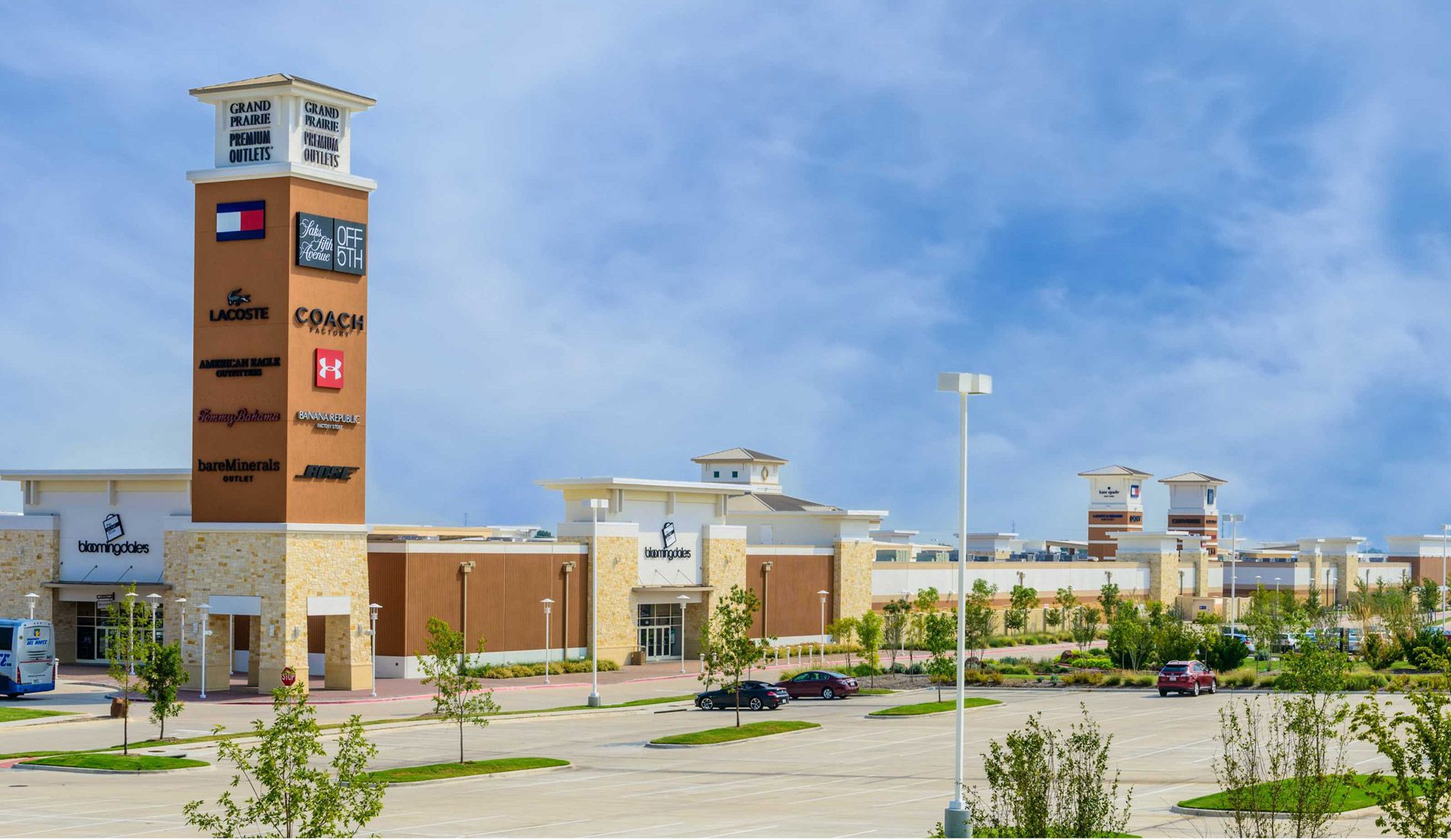 scroll down
Paragon Outlets of Grand Prairie
Information:
487,000 sf

// Owner: Paragon Outlet Partners // Architect: DALPOS Architects // Construction Type: New
Location: Grand Prairie, Texas (View Map)
Paragon Outlets of Grand Prairie is an upscale, open air experience consisting of ten buildings, 107 retail spaces, food court, and restroom facilities. The current development plan allows for future expansion, while retaining the architectural design that includes a series of connected arcades and courtyards in a continuous open-air loop configuration with shops and an on-site food court. The buildings are concrete tilt wall construction with insulated and non-insulated storefront systems. The exterior finishes of the buildings are comprised of a textured paint, EIFS, stone and cast stone.