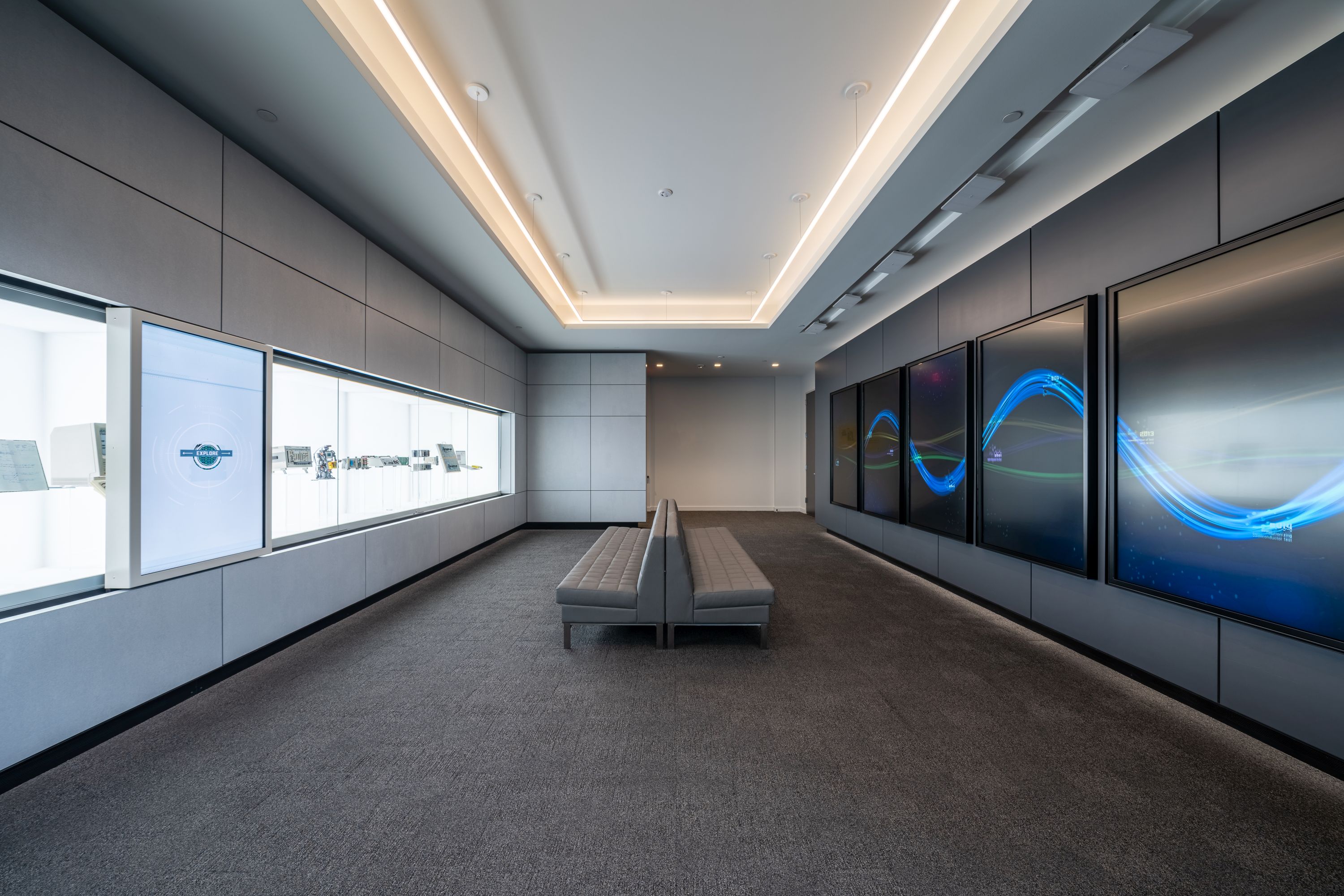 scroll down
National Instruments Founder's Hall
Information:
2,172 sf

// Owner: National Instruments // Architect: STG Design // Construction Type: Interior Finish-out, Renovation // Project Type: Interiors, Office
Location: Austin, Texas (View Map)
This is a small project with a BIG story. National Instruments (NI) tells its story in its Founders Hall, where the company and its technologies are put into a sparkling display space with an interactive timeline to explore its 40-year history.
White Construction Company is proud of National Instruments' growth from a residential garage into a leading high-tech company with a large campus in Austin. WCC's greatest pride is the trust NI has shown by contracting with us to build more than 20 projects on that campus. Along with our design partners STG Design,  we have been NI's go-to construction team since 1997.
As NI celebrates its 40th anniversary in 2020 and WCC its 50th anniversary, we are grateful for this successful past and look forward to an even more successful future.