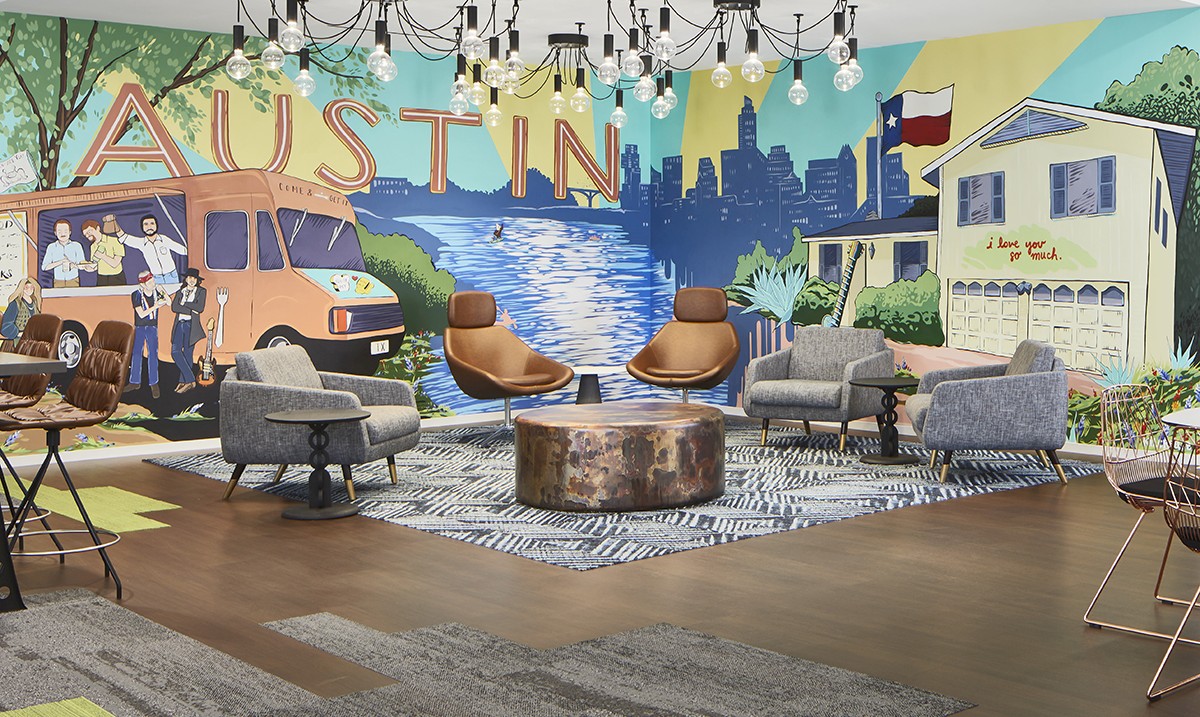 scroll down
NI Café B
Information:
16,030 sf

// Owner: National Instruments // Architect: STG Design // Construction Type: Remodel
Location: Austin, Texas (View Map)
The completion of NI's Café B may be one of our most difficult and meaningful to date.  This complex renovation of our large, full-service café was an extremely challenging project that came with major surprises.  Throughout the project, you, your superintendents, and your excellent team of subcontractors maintained an outstanding collaboration with my team to discover solutions that kept this project on track.  - Scott Strzinek, NI Director of Global Faciliites 
White Construction began building for NI (formerly National Instruments) in 1997. This delightful project is one of many White Construction accomplished since then. The project began as a basic renovation of the cafeteria area with modifications to the kitchen, serving, and seating areas, but grew in scope to include restroom renovations. Next came the construction of a small but impressive exhibit space that tells the story of National Instruments' development as a company. This high tech display space portrays NI's beginning through its 40-year timeline. White Construction has been honored to be part of National instruments' story from its start-up to high tech giant.
Central Texas ABC Merit Award