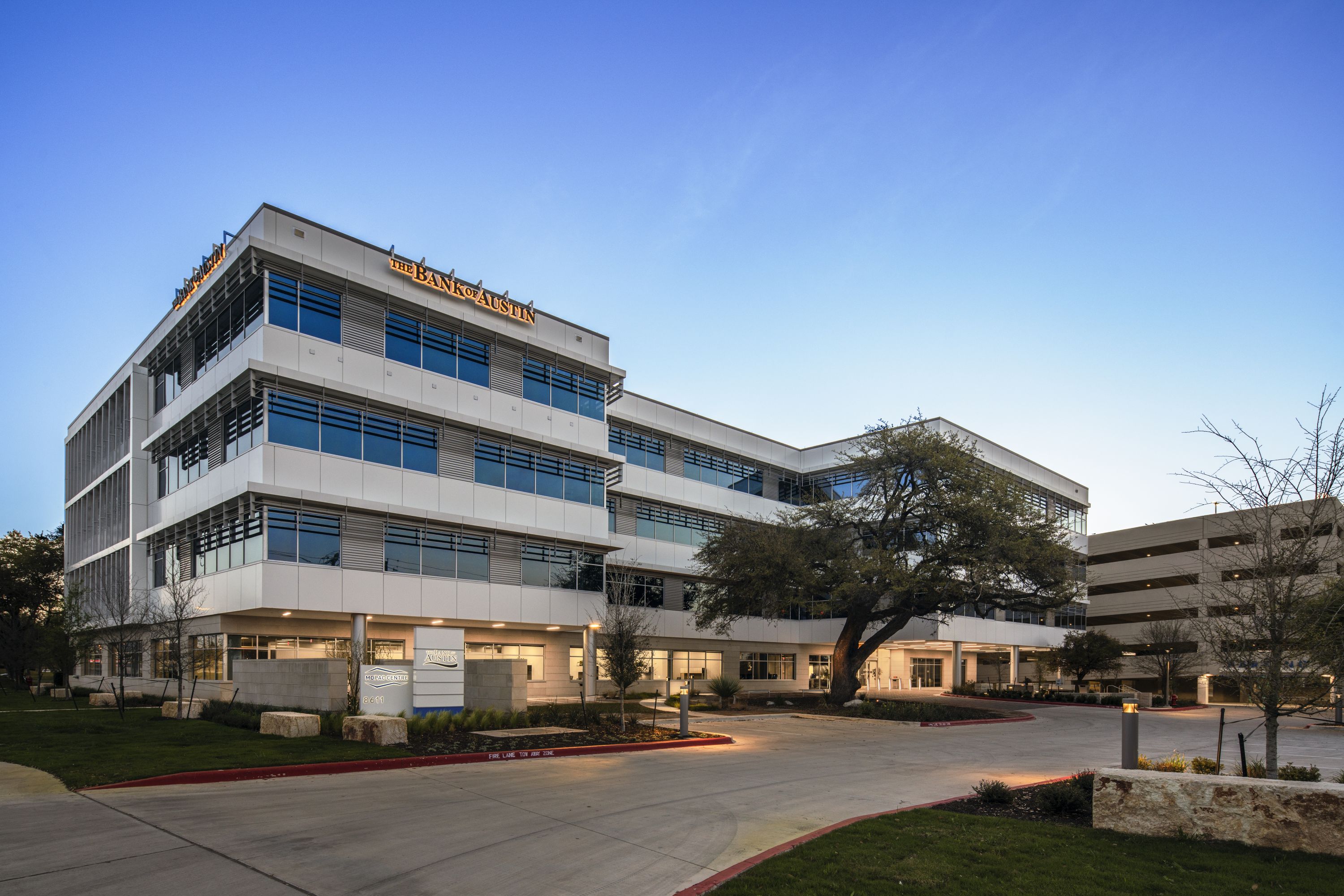 scroll down
MoPac Centre
Information:
100,705 sf

// Owner: Eurus Capital Partners // Architect: STG Design // Construction Type: New
Location: Austin, Texas (View Map)
[WCC] accepted the challenge to construct a non-conventional office building on a very tight site. Everyone who was involved in the project is extremely proud and satisfied with the results. Please extend my thanks and admiration to the many people who worked diligently to transform ideas on paper into a significant work or architecture.
-Timothy Pellowski, AIA, Principal, STG Design 
White Construction Company constructed this four-story office building on a visible and very restricted 2.3-acre site on MoPac Expressway, near Highway 183, in north Austin. The complex offers 100,705 SF of office space with a six-level (461 space) pre-cast concrete parking garage. Limited construction space on the site required phasing of the construction with only one crane when typical erection methods would call for two cranes. Additionally, the high traffic access road presented a particular challenge for 85' trucks delivering pre-cast concrete double-T structural beams. Design challenges were expertly managed to accommodate schedule and material delays. Installation of uniquely fabricated structural steel exterior required adjustment to exacting tolerances in order to align multiple finishes and maintain waterproofing. Intersections of the exterior skin with the floor decks were carefully modified through design revisions during construction. WCC's mastery of this building type and familiarity with the area, along with close supervision of subcontractors and suppliers, resulted in solutions for all design and logistics problems. The project is LEED© certified.
Central Texas ABC Eagle Award

LEED Certified