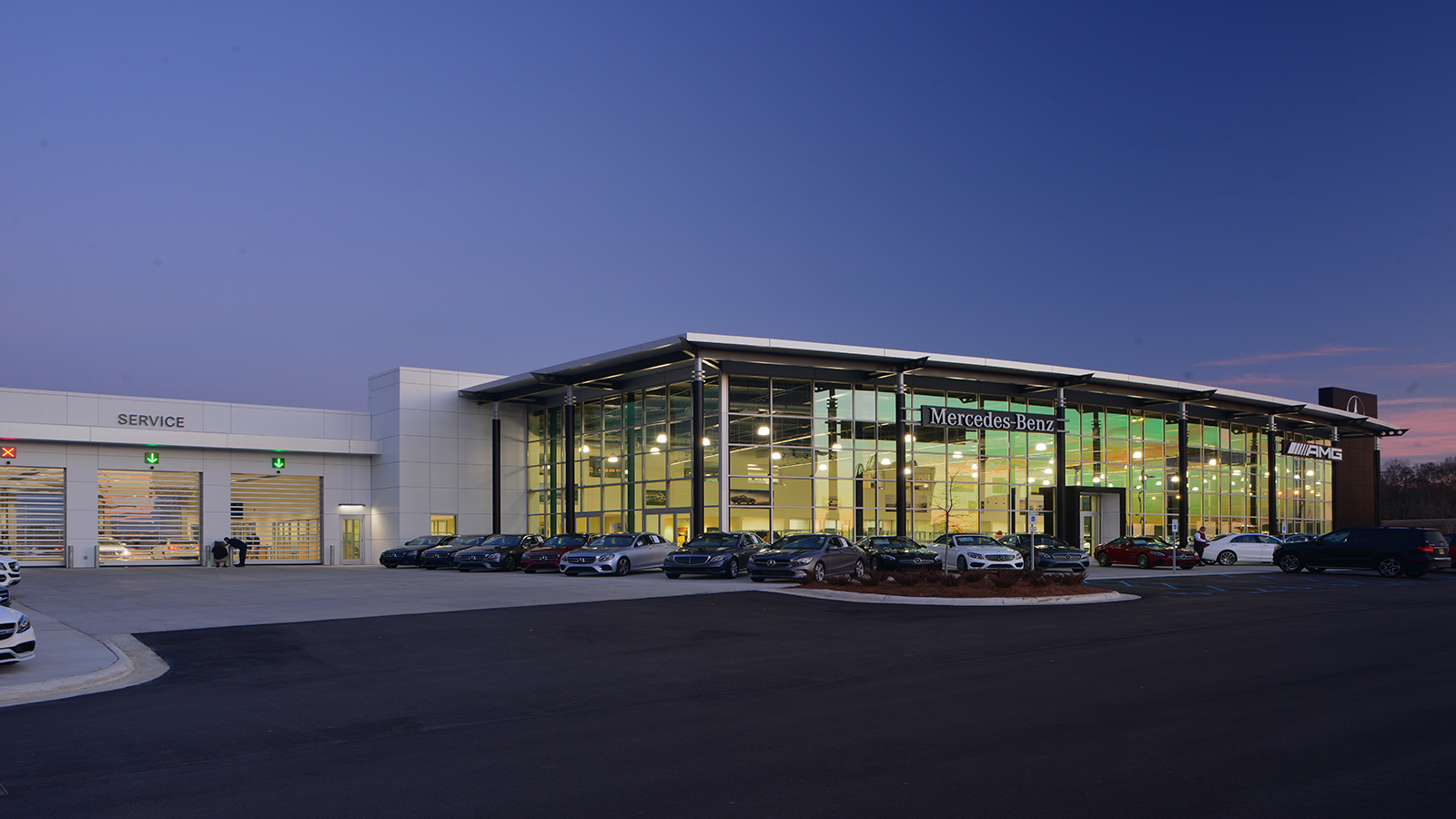 scroll down
Mercedes-Benz of Jackson
Information:
78,830 sf

// Owner: Higginbotham Automobiles // Architect: Redline Design Group // Construction Type: New
Location: Jackson, Mississippi (View Map)
The Mercedes-Benz standard is "The Best or Nothing" and White Construction COmpany has certanly lived up to that standard with our new facility.
-Julie King, Owner
The largest Mercedes-Benz dealership east of the Mississippi River, this new 78,830 sqft high-end automobile dealership was built on ten acres on Interstate Highway 55 frontage road in Ridgeland, MS. The beautiful new state-of-the-art facility includes sales, service, parts, administration and a separate detailing building. WCC completed the project one week early, allowing the dealership to open Thanksgiving weekend and was able to return savings back to the owner.
Mississippi ABC Merit Award