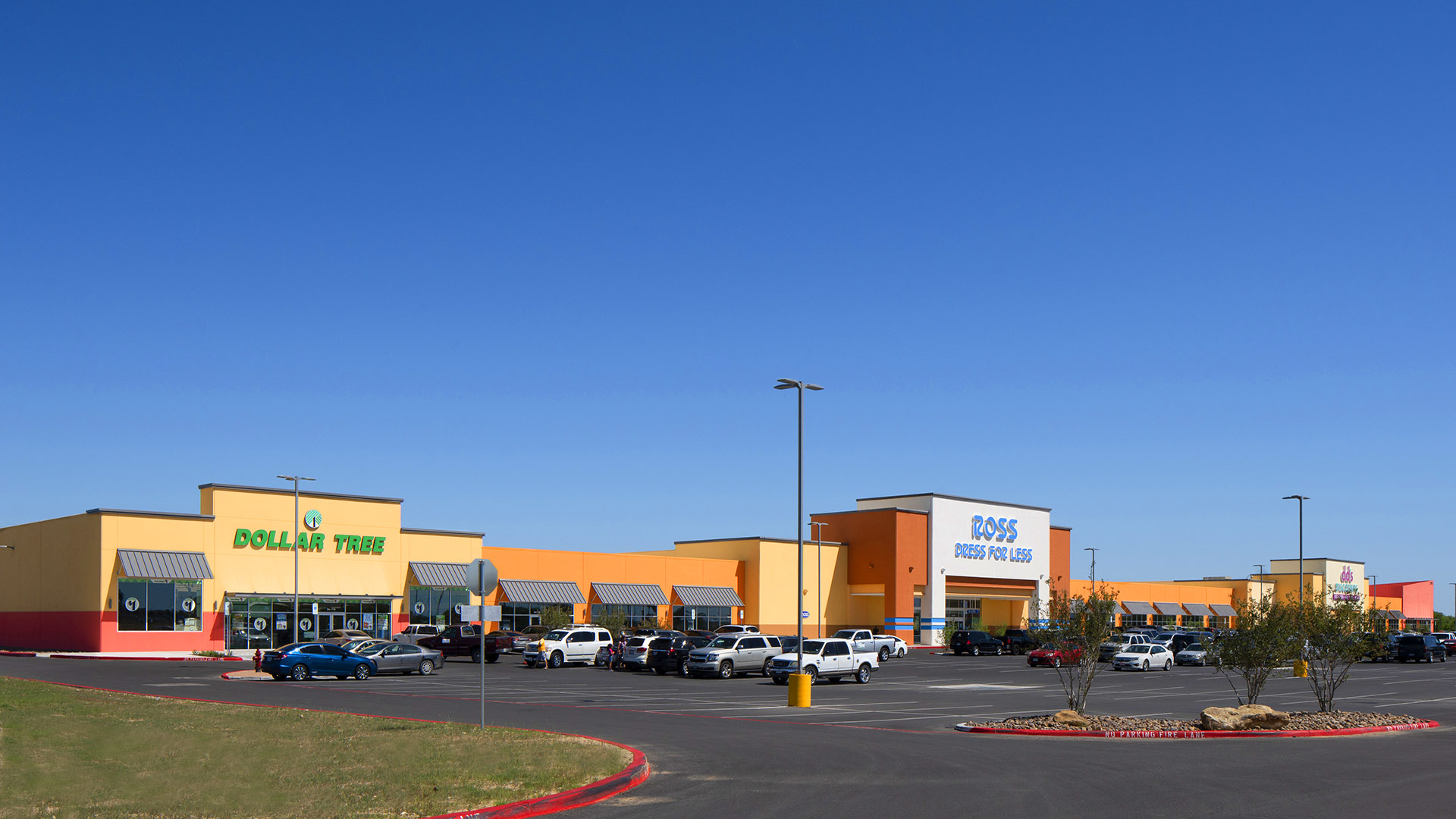 scroll down
Laredo Town Center
Information:
98,860 sf

// Owner: Laredo Town Center, LLC // Architect: GFF Architects // Construction Type: New
Location: Laredo, Texas (View Map)
The retail project in far South Texas was executed in two phases. The initial phase involved Storm Water Diversion and TXDoT roadwork. A new storm water retention pond was constructed and the existing retention pond was diverted into the new pond. Once the diversion was completed, the existing pond was backfilled with layers of geo-grid in preparation for the building pad to be constructed during the retail phase. The subsequent phase involved construction of 98,860 sf of retail space with associated parking, lighting, and infrastructure. The structure is tilt wall and structural steel.