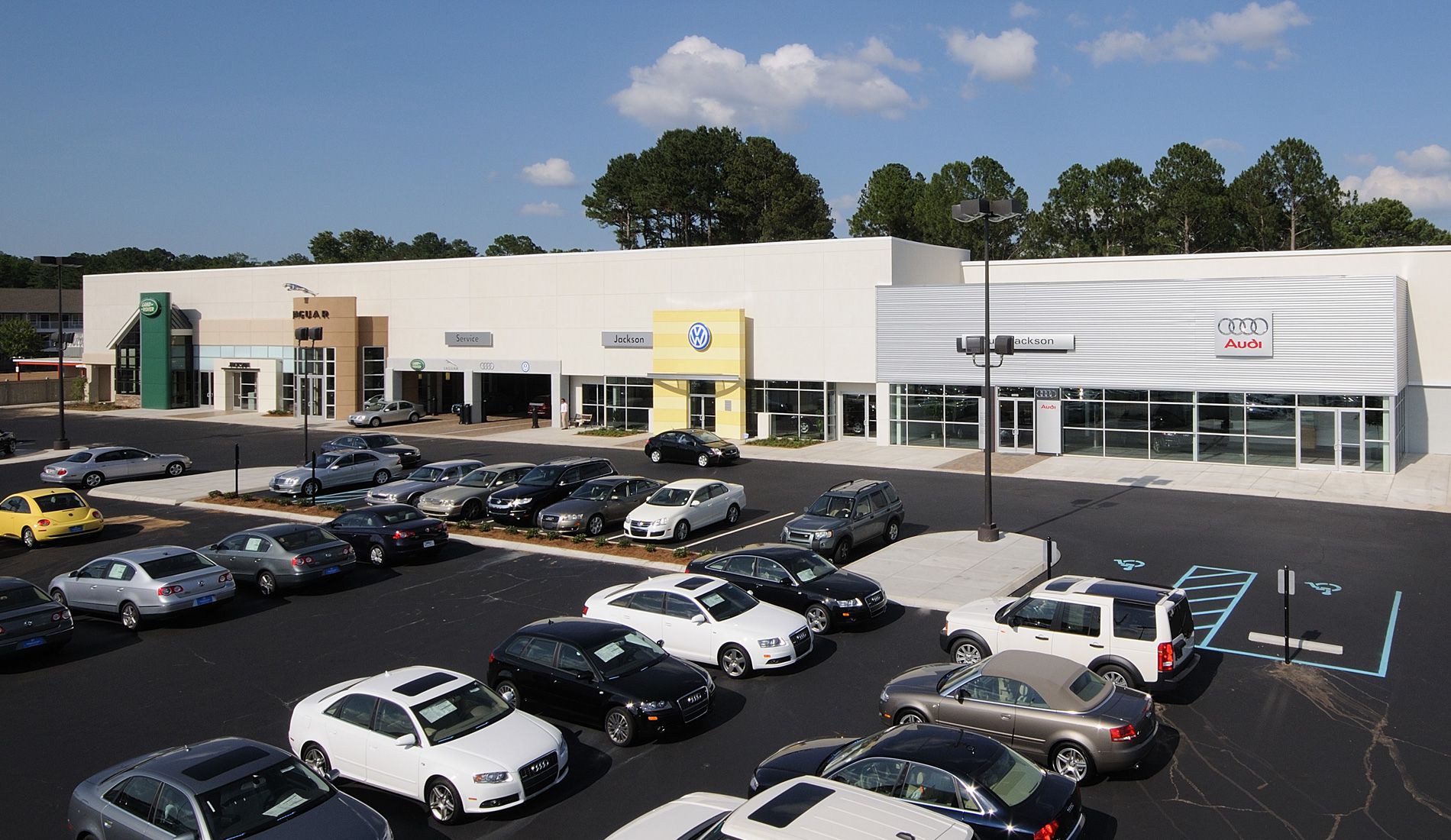 scroll down
Jackson Imports
Information:
50,000 sf

// Owner: Capitol Imports, LLC // Architect: Johnson Bailey Henderson McNeel // Construction Type: Renovation
Location: Jackson, Mississippi (View Map)
This project included the renovation of an existing Save Rite grocery store into four new car dealerships—Land Rover, Jaguar, Audi and Volkswagon. The project site is adjacent to the well-traveled Interstate-55, which makes it an ideal location for a car dealership. The existing building is a structural steel, bar joist, metal decking with tilt-up concrete walls on three sides and metal studs, exterior sheathing, storefront glass and EIFS on the front façade. The new dealership features four new show rooms and building façade, one future show room, new shop area, used car area, site upgrades, and a new Land Rover test track.