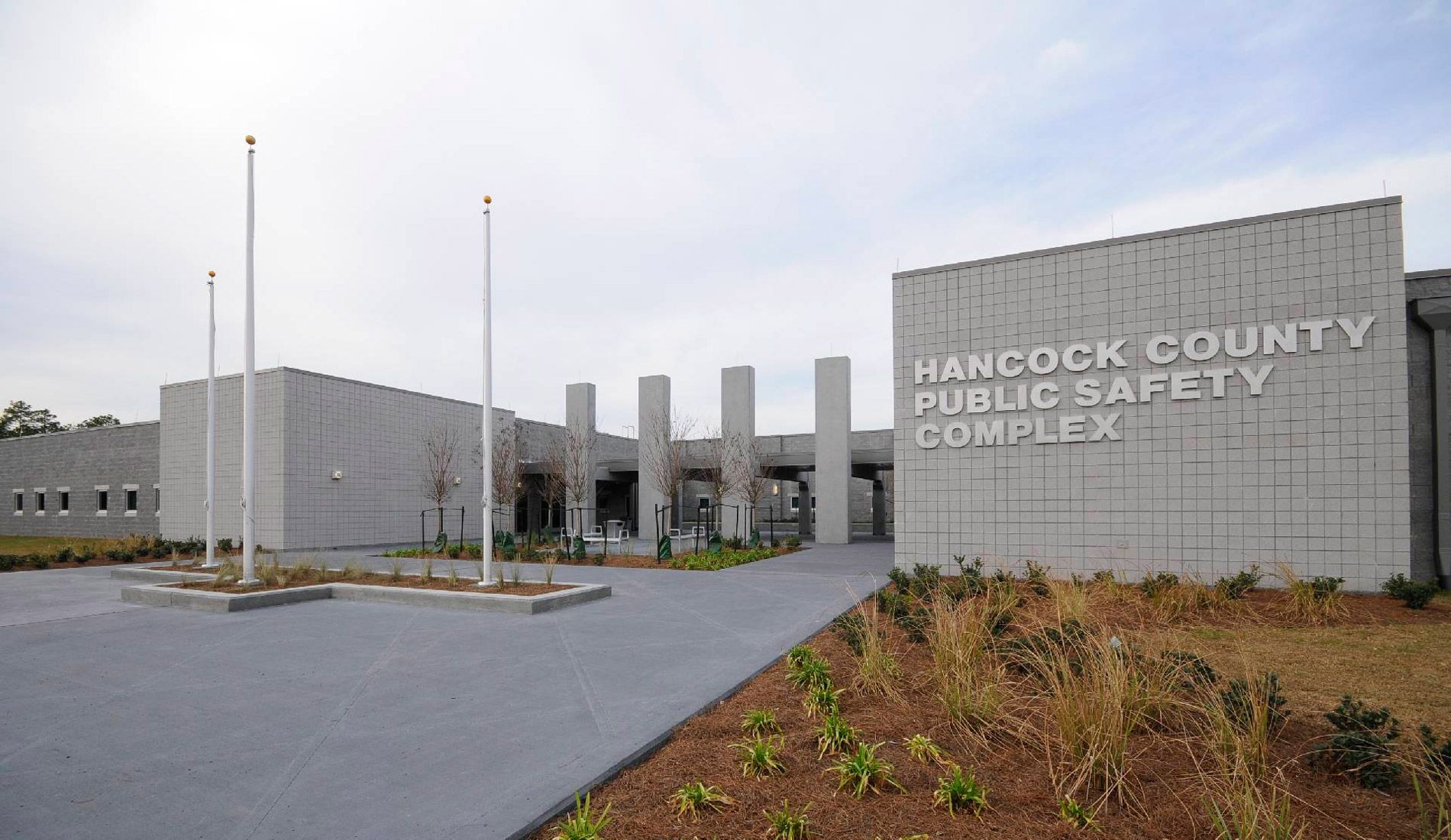 scroll down
Hancock County Public Safety Complex
Information:
100,000 sqft

// Owner: Hancock County, MS // Architect: Perez, HBSAII, DLR Group, CDM // Construction Type: New
Location: Bay St. Louis, MS (View Map)
White Construction kept the Board informed of all issues and offered good advice that we could make sound decisions on. The work ethic and your performance are second to none. White provided outstanding coordination of all trades and quick, accurate resolutions to the issues that arise during the day-to-day construction of a highly technical jail, operations center, and court facility, all under one roof. White is clearly a leader in the construction industry and has set a high standard for others to follow.
- Lisa Cowand, President, Hancock County Board of Supervisors