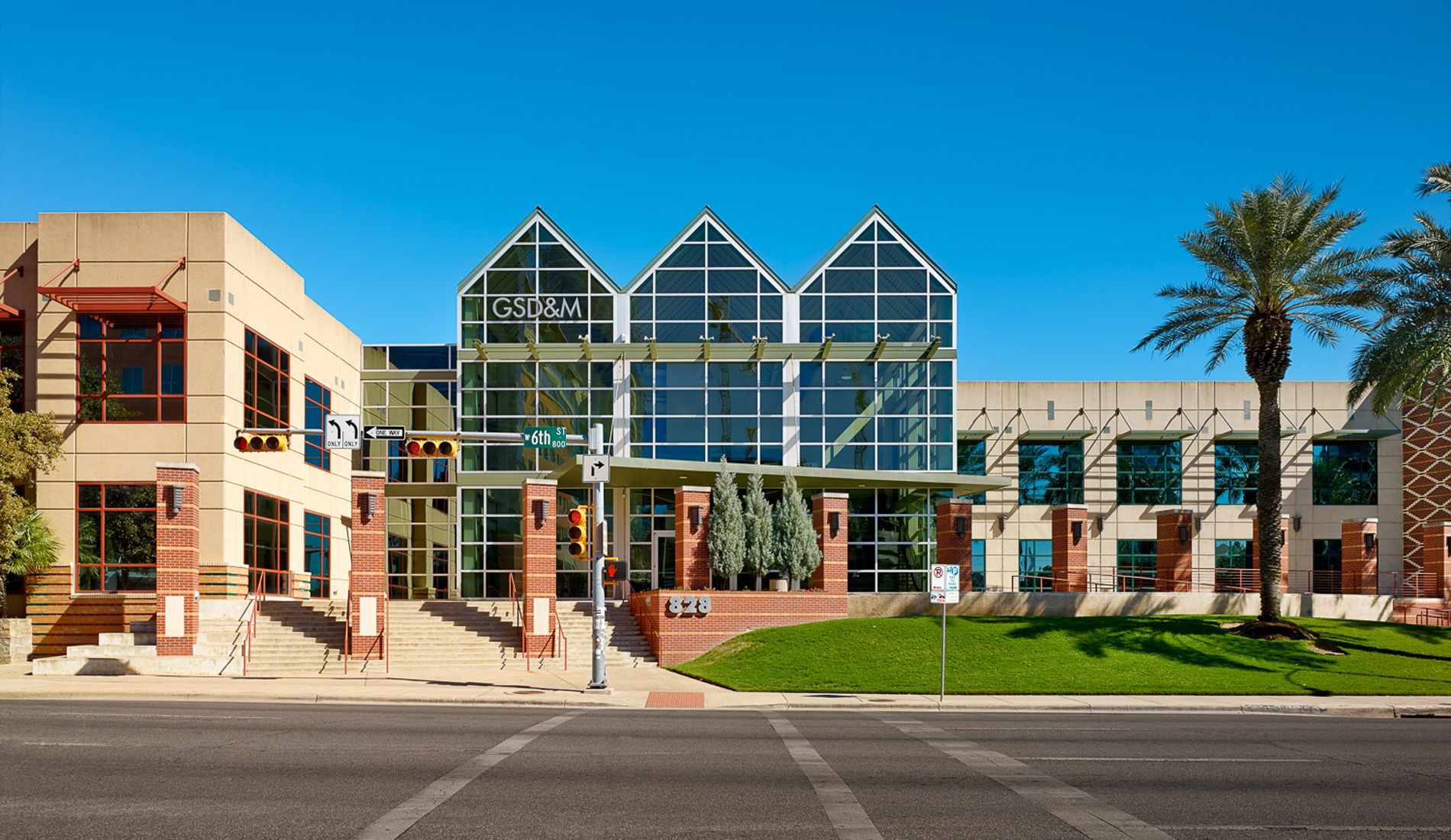 scroll down
GSD&M Corporate Headquarters and Parking Garage
Information:
144,000 sf

// Owner: GSD&M // Architect: STG Design, Studio 8 Architects // Construction Type: New
Location: Austin, Texas (View Map)
For two years we worked to plan our two-story, 100,000 square foot dream structure.  We wanted a place to bring our 300 advertising employees together to inspire creativity and help generate big ideas for clients.  White Construction built this structure – now known as Idea City.  They built it on time and on budget.  And we could not possibly speak more highly of them. They are top-notch professionals and they could not have possibly done a better job.
- Roy Spence, GSD&M
Central Texas ABC Eagle Award