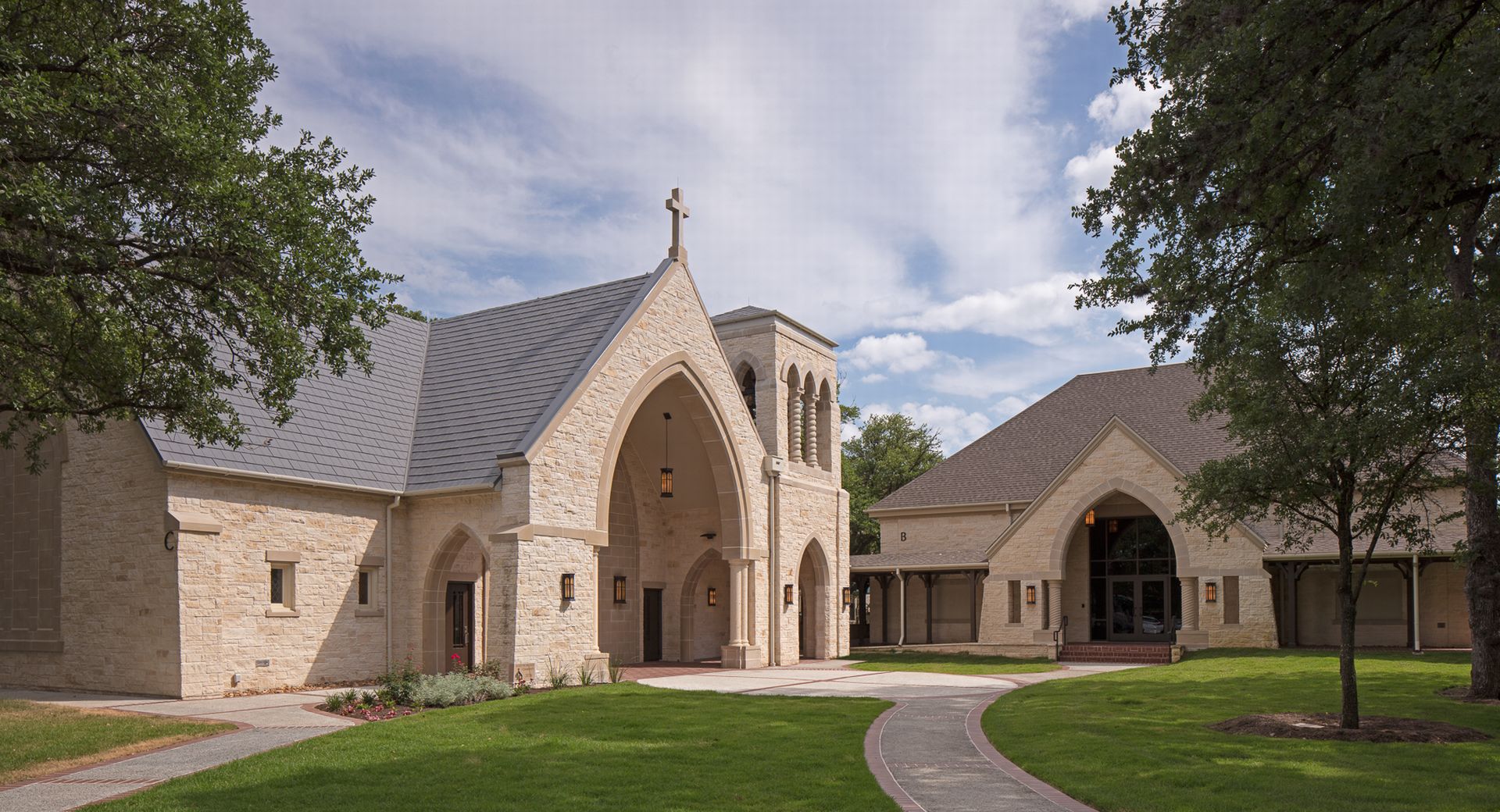 scroll down
The Episcopal Church of the Good Shepherd - Sanctuary
Information:
8,798 sqft

// Owner: The Episcopal Church of the Good Shepherd // Architect: Heimsath Architects // Construction Type: Expansion, Interior Finish-out, Remodel, Renovation
Location: Austin, Texas (View Map)
I have nothing but positive accolades for White Construction. I have worked in churches, all Catholic except for Good Shepherd in Austin, for the past 30 years and at each church, in three states, I have had some form of building or remodeling projects, big and small. I can honestly say that White Construction has been by far the best general contractor to work with on projects.   - James "Jim" Lamm, Parish Administrator
The Episcopal Church of the Good Shepherd, established in 1944, has grown to be one of the largest Episcopal congregations in the nation. Its sanctuary, built in 1950, was in dire need of attention. Weather, outdated construction methods and heavy use had left their marks on the beautiful church. This—the last in a series of improvement projects completed by White Construction Company—renovated the sanctuary, upgraded electrical and HVAC systems and added gathering space. Interruptions to ongoing worship, fellowship, school and daycare operations were minimized by careful attention to logistics and construction techniques. Accommodations were made as the owner repaired stained glass windows, received new church pews and installed a beautiful new pipe organ. Every task was completed with the utmost reverence for the history and mission of this landmark church in one of Austin's oldest neighborhoods.
Central Texas ABC Eagle Award