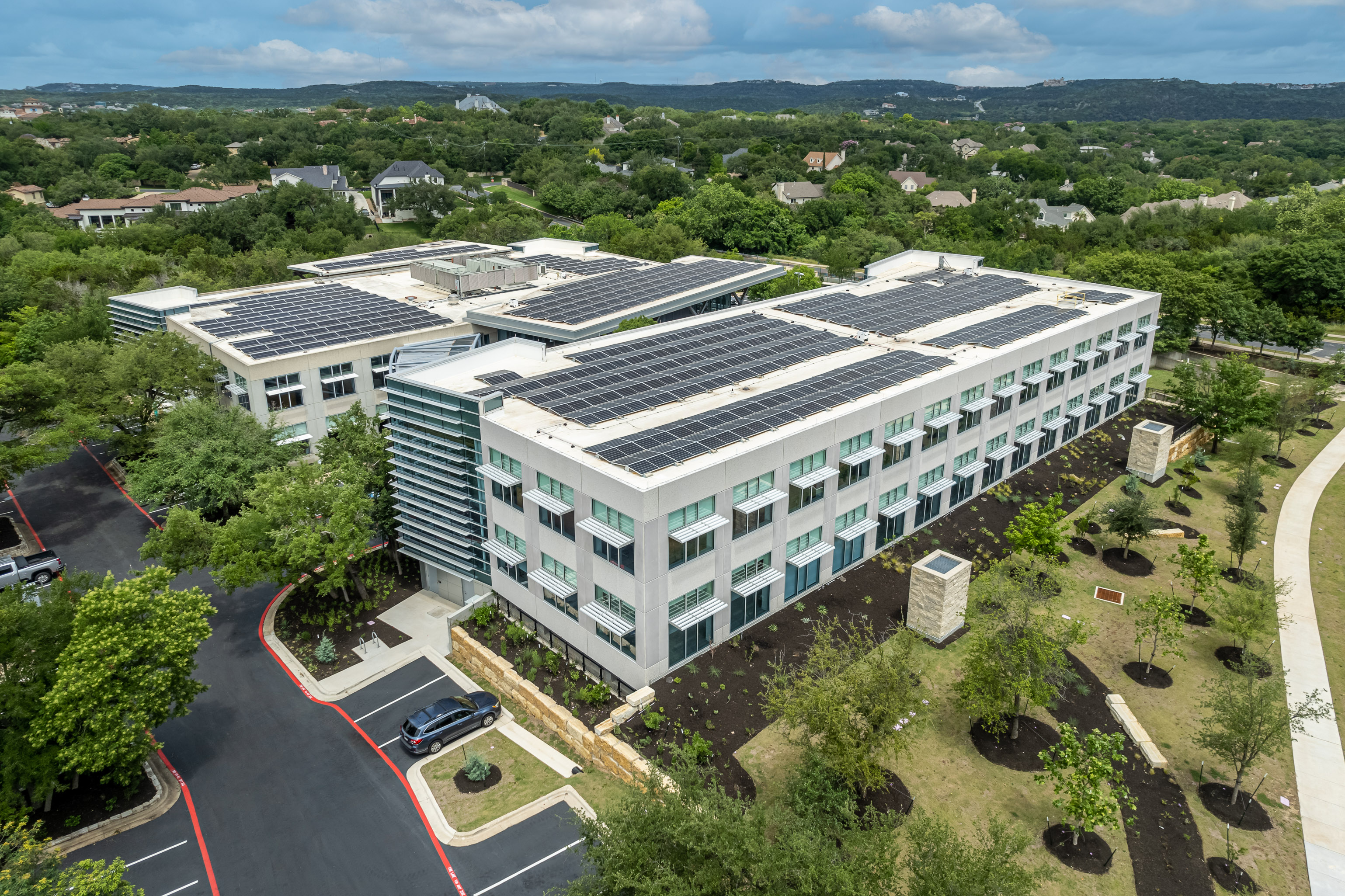 scroll down
Philanthropic Foundation, Austin, Texas
Information:
Office 53,025 sf, Garage 50,352 sf

// Owner: Undisclosed // Architect: STG Design // Construction Type: New, Renovation
Location: Austin, Texas
White Construction was entrusted to expand the campus for an impactful philanthropic foundation in Austin, Texas. 
The first of two projects on the campus grounds was new construction. Building B added 27,500 sf of high-end office space on two levels and 118 parking spaces in a three-level, 50,352 sf garage. 
Immediately upon completion of the new building, White's construction crews renovated the existing 25,775 sf office building. A beautifully designed bridge connects the new structure with the existing building. 
The foundation's atmosphere is understated, upscale, and harmonious with its urban Texas Hill Country surroundings.
During the past three decades, our firm and longtime architectural partner,  STG Design, have built numerous projects for this client. We are proud to add the Austin-based foundation to our portfolio as a testament to "Building Success Together." 
Austin Energy Green Building 4 Star Rating